Uma's tough clauses nix BJP plans to pit her against Sonia
Uma's frequent run-ups with Madhya Pradesh Chief Minister Shivraj Singh Chouhan and state BJP president Narendra Singh Tomar came to the fore again as Bharti was banished to Uttar Pradesh.
Bhopal: Why did the BJP drop the idea of fielding Uma Bharti against Sonia Gandhi in Rae Bareli?
The official version is that the former chief minister of Madhya Pradesh does not wish to vacate the Jhansi seat for which she was nominated earlier. Jhansi that adjoins Khajuraho constituency which she represented in Lok Sabha earlier is like home turf for her with a sizeable presence of backward classes.
Insiders, however, say the price she demanded to undertake the giant killing effort in Rae Bareli was not acceptable to the party. Bharti is said to have demanded a ticket to contest both Rae Bareli and Jhansi; or, in the event of being fielded only from Rae Bareli, an assured Rajya Sabha nomination if she lost.
Just as the Congress reflects hard over a suitable candidate against Narendra Modi in Varanasi the BJP was thinking aloud over the prospects of fielding Smriti Irani and Uma Bharti to challenge Rahul Gandhi at Amethi and Sonia Gandhi in Rae Bareli.
Uma Bharati mildly dismissed Yoga Guru Ramdev's proposal to field her from Rae Bareli. Bharti represents Charkhari in Mahoba district in Uttar Pradesh assembly and has attended the House only once in two years. But, her potential to unsettle Sonia Gandhi couldn't be dismissed lightly. Her decision has surprised her supporters who thought she would readily agree to the high-profile encounter after being marginalised in Madhya Pradesh the state of her first choice.
Her frequent run-ups with Madhya Pradesh Chief Minister Shivraj Singh Chouhan and state BJP president Narendra Singh Tomar came to the fore again as Bharti was banished to Uttar Pradesh. Both Modi and Tomar have undermined all her efforts to find a foot-hold in Madhya Pradesh and have used every opportunity to embarrass her.
She reacted angrily to reports in some Bhopal newspapers about her request to be fielded from Bhopal. A newspaper in Bhopal had reported that she had written to the party against being fielded from Jhansi. She said her adversaries in Madhya Pradesh had planted such stories and Chouhan's supporters were involved in the mischief.
Contesting against Samajwadi Party was easy but it was hard to deal with rumour-mongering party colleagues, said Bharti. During the battle of attrition came the suggestion from Ramdev who is now playing more politics than full-time politicians. His interventions in the BJP candidates' selection and his tantrums from time to time on being ignored have made headlines. Many in the party thought he trespassed into the party domain in suggesting Uma's name. Earlier he had held out a threat not to support the BJP when the party denied ticket to his supporter Naval Kishore Yadav in Bihar.
Uma Bharti politely told the Baba to forward her suggestions to the party. As she goes all out to back Narendra Modi her rivals are re-playing her old speeches in which she spewed venom against the Gujarat chief minister. Ramdev had even offered to conduct a door to campaign in Bharti's favour.
The BJP has been in the news in Uttar Pradesh and Madhya Pradesh for mixed reasons. Given the present state of Congress the BJP reserves all bragging rights. But, the Leader of Opposition and candidate from Vidisha, Sushma Swaraj, was far from amused when state Minister Surendra Patwa referred to her as future deputy prime minister. Patwa said Vidisha had given the nation a prime minister in Atal Behari Vajpayee. Now the constituency should get a deputy prime minister when Swaraj is returned to the Lok Sabha. Swaraj's bête noir Arun Jaitley has also been similarly introduced to the voters in Amritsar. And those who saw her turning away when Narendra Modi was touching her feet at a rally have more reasons to be offended by Patwa's remark.
In another development Chouhan found his honour restored with the BJP billboards featuring him alongside Narendra Modi. On Thursday he began Mission-150, a whirlwind election tour of the state. Chouhan is scheduled to address 150 meetings during the next couple of weeks. The ruling BJP was criticised for depending singularly on Narendra Modi's charisma while the state had responded strongly to Chouhan during the assembly elections.
The party officials say Chouhan has always been part of the Om NaMo Shivay plan which was originally devised to create synergy between the two leaders during Assembly and Lok Sabha elections. The two have been campaigning together.
Find latest and upcoming tech gadgets online on Tech2 Gadgets. Get technology news, gadgets reviews & ratings. Popular gadgets including laptop, tablet and mobile specifications, features, prices, comparison.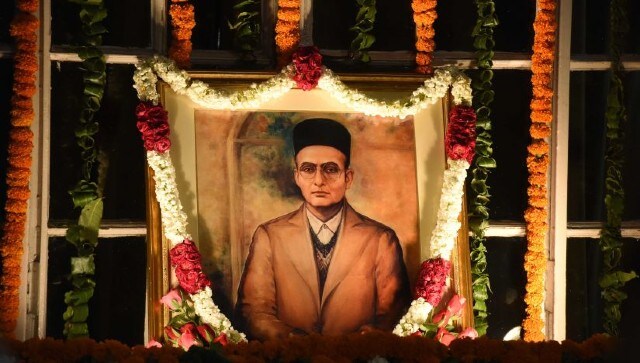 Politics
Deepak Singh said Savarkar's photo is an insult to all freedom fighters who continued to bear torture and kept fighting for Independence
Politics
The All Assam Students' Union (AASU) staged sit-in demonstrations across the state with black clothes tied to their face during the prime minister's visit to Sivasagar to distribute land 'pattas'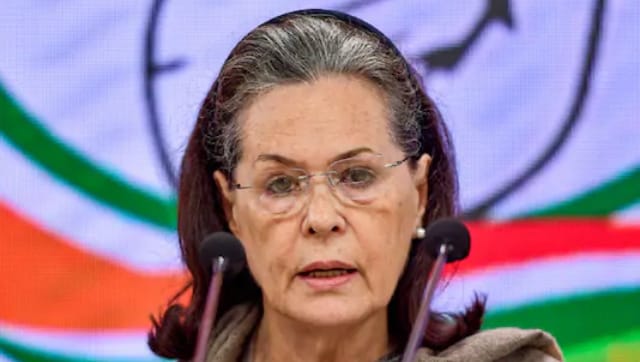 India
Addressing a meeting of the CWC, the Congress chief also targeted the Narendra Modi govt over the farmers' protest and said the three farm laws were "prepared in haste"