Uddhav Thackeray to visit Ayodhya on 7 March to mark completion of 100 days in power, announces Shiv Sena leader Sanjay Raut
Sanjay Raut had announced that Uddhav Thackeray will visit Ayodhya in Uttar Pradesh to mark completion of 100 days in power
Maharashtra chief minister Uddhav Thackeray will visit Ayodhya on 7 March, Shiv Sena leader Sanjay Raut announced

Raut had announced that Uddhav Thackeray will visit Ayodhya in Uttar Pradesh to mark completion of 100 days in power

This will be Thackeray's first visit to Ayodhya after becoming the state chief minister
Mumbai: Maharashtra chief minister Uddhav Thackeray will visit Ayodhya on 7 March, Shiv Sena leader Sanjay Raut announced on Saturday. "Ayodhya mein jallosh! 7 March, 2020," Raut said in a tweet.
Raut had announced on Wednesday that Uddhav Thackeray, who heads the Maharashtra Vikas Aghadi (MVA) government, will visit Ayodhya in Uttar Pradesh to mark the completion of 100 days in power. However, he had not specified the date at that time.
This will be Thackeray's first visit to Ayodhya after becoming the state chief minister. He was sworn in as the chief minister on 28 November, 2019.
Find latest and upcoming tech gadgets online on Tech2 Gadgets. Get technology news, gadgets reviews & ratings. Popular gadgets including laptop, tablet and mobile specifications, features, prices, comparison.
India
Maharashtra health minister Rajesh Tope said that learning lessons from the 9 January incident, the state government will carry out a health audit of all the district hospitals in the state in the next 15 days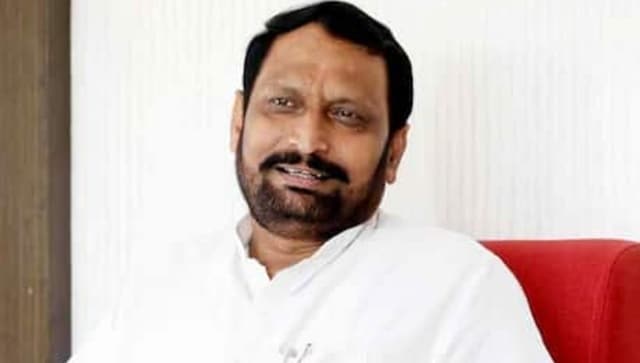 India
Thackeray had said that areas dominated by Marathi-speaking people on the state's border with Karnataka should be declared as a Union Territory till the Supreme Court gives its final verdict on the issue
Politics
As per latest trends, the BJP had wins and leads in 2,921 seats, Shiv Sena in 2,724 seats, NCP 2,673, and Congress 1,905. It is to be noted that these figures are not validated independently as there were no official declaration of results