Two years on: Here's how Narendra Modi, his govt and BJP have performed
The performance of Narandra Modi as an individual, the functioning of his government and the narrative of his RSS-backed party during the preceding two years calls for a dispassionate analysis that's done without any fear or favour
The performance of Narandra Modi as an individual, the functioning of his government and the narrative of his RSS-backed party during the preceding two years calls for a dispassionate analysis that's done without any fear or favour. But believe it or not, it's too difficult a job for the simple reason that the man of the moment, his government and his party look like three different entities.
And analysing the performances of the three put together would present a confusing, indecipherable picture.
Let's talk about Modi first. A stickler for rules and decorum, and a strict disciplinarian that he is even in his personal lifestyle, Modi exudes energy 24x7 around the year. He works hard, does his yogic exercise every morning, eats less and follows an apparently unending, busy schedule. He moves on holding his head high both within India and abroad. So far, he has made more than 40 foreign trips covering five continents and has earned respect for India globally. Nobody, not even his ideological adversaries, harbour doubts regarding his love for his "India First" agenda. And he gallops on, come what may.
To the great discomfiture of his political opponents, Modi continues to stand tall in the face of accusations of being a narcissist, a dictator and a Hindu zealot. Amid fierce political exchanges and global economic turmoil, the prime minister's approval ratings continue to remain high. According to a sample survey conducted by instaVaani, Modi still enjoys an approval rating of 74 percent across the country. The survey was conducted recently using an Interactive Voice Response (IVR) system nationally.
What was even more significant about this survey was that the approval ratings of the prime minister and the government over which he presides differed with the government slipping down the ladder in the ratings compared to Modi's own score. This is perfectly in line with the popular perception about the two different entities — Modi and his government.
Obviously, this government doesn't seem to shine as much as the man who got for the ruling party 282 of the total 545 seats in the Lok Sabha.
And who doesn't know that it is primarily because of the charismatic Modi effect that governance in the world's largest democracy enjoys unparalleled stability for the first time since 1984. The government doesn't have any threat to its survival — whether internal or external. And this is Modi's biggest achievement.
In one of his recent articles that was published in a news portal, Ajaz Ashraf came out with a piece of startling research about Modi: The prime minister delivers a speech or makes a statement every 1.9 days or every 45.6 hours. In 706 days as Prime Minister, he delivered 219 speeches at launches of schemes, anniversaries, inaugurations, foundation laying ceremonies and election rallies. In addition, he made 144 speeches at international meetings and public receptions abroad. This is obviously in sharp contrast to Manmohan Singh who was described as "Maun-mohan Singh" by Modi himself.
But the moment the two entities are viewed separately, you get a distinct impression that while Modi is trying to deliver rapid-fire results, his government lags behind. Remember, the government has failed on the price-rise and employment-generation fronts. Skyrocketing daal prices, apart from other things, had accounted for BJP's humiliating defeat in Bihar not too long ago. The performance of the government in tackling drought and drinking water shortage across the country has also been tardy. And on the twin issues of bringing back black money stashed abroad and tackling banks' NPAs, the government's performance hasn't been impressive enough.
There are, however, bright spots too.
The Pradhan Mantri Jan Dhan Yojna finds pride of a place in the Guinness Book of World Records. As many as 1.8 crore accounts were opened in different banks in the first week itself (from 23 to 29 August, 2014). And by May this year, 21.74 crore accounts had been opened with a deposit of Rs 37,445 crore through this scheme. This apart, it must be said that a lot of fund leakage has been stopped in the MGNREGA and PDS. Do you know that by now, 3.5 crore multiple or ghost beneficiaries have been eliminated from the subsidised LPG rolls? This resulted in savings worth Rs 14,672 crore.
Modi and his government apart, let's take a bird's eye view of the third entity — the BJP in this context.
The party has its own highs and lows during the past two years. If 2014 was a great year for the party with impressive victories in Maharashtra, Haryana, Jharkhand and the Jammu and Kashmir Assembly elections, it suffered humiliating defeats in the Delhi and Bihar Assembly polls, and the Gujarat and Uttar Pradesh civic body elections in 2015. And this year, the BJP has done very well in Assam forming a government for the first time in coalition with Asom Gana Parishad and Bodoland People's Front. But their fortunes will be put to the test next year when Uttar Pradesh and Punjab go to the polls.
Meanwhile, Modi who, in his childhood, used to help his father sell tea at Vadnagar railway station in Gujarat, now ranks fifth on Fortune's second annual list of "World's Greatest Leaders". And Forbes describes him as the ninth most powerful person on Earth. He is also the second 'most-followed' person in the world with more than five million Twitter subscribers.
So far, so good. But Acche Din have yet to be brought about by him, his government and his party.
They have three more years to do it. Hope lives on.
India
The heart of the conflict is an unresolved border issue — a 164.6-kilometre long inter-state border, which separates Assam and Mizoram. This border is shared by three districts of South Assam — Cachar, Hailakandi and Karimganj — and three districts of Mizoram — Kolasib, Mamit and Aizawl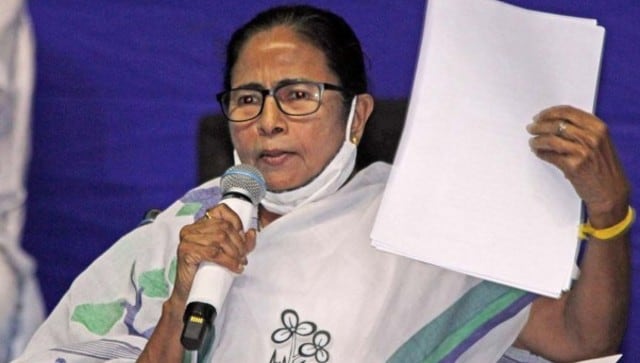 Politics
All this in the backdrop of #AbkiBaarDidiSarkar trending on Twitter, thus further fuelling rumours about a United Front.
Politics
People of Assam have voted for the BJP for the second consecutive term as they have realised that there is no place for 'aatankwad' (insurgency) and 'andolan' (agitation) in the state, Shah asserted