Two years of Modi govt: A paradigm shift in governance, path set for poverty mukt Bharat
The Modi government has in the last two years, certainly been able to reshape India's governance narrative
It has been 24 months since the country voted the NDA Government to power, in an election that permanently changed the mainstream political discourse in India. Narendra Modi's NDA Government was elected to a mandate for change – the main pins of which included delivering on good governance, instituting a slew of economic reforms and clamping down on pernicious government corruption.
The NDA Government's most formidable challenge was to reverse the damage caused to the economy due to a decade of corruption, callousness and a disastrous economic policy during UPA. This Government has faced the conundrum of having to address issues like restoring a damaged economy, restoring investor sentiment and reviving a broken banking sector – all in the face of tremendous global economic volatility and turmoil. In most of these areas of repairing the damage, the Government has done well – repairing almost brick-by-brick the damage wreaked on the Economy and Government by the UPA.
Amidst all the critiques and analysis of the last two years of the Modi Government – one other important thing is clear. The last 24 months have brought into spotlight a new work culture and ethic in Government. A hard charging, a hard working culture that is slowly but surely dismantling the 6-decade old culture of corruption and apathy that had come to represent Government.
Even the bitterest critic of PM Modi will admit to this change.
Reviving a damaged economy
Over the last two years, the economy has been rebuilt and brought back from the precipice. The Modi Government is also in the process of cleaning up legacy issues that it inherited from the UPA decade, which bestowed the economy with crony capitalism, a failed rural economy, government and political corruption, black money, leaky and inefficient government spending and an uncontrolled culture of Government profligacy.
It is worth examining what the hard evidence reveals: During NDA's term, India's GDP accelerated to a healthy 7.6 percent (as of 2015-16), from 6.6 percent in 2013-14. CPI inflation decreased to 5.4 percent and foreign exchange reserves sit at a comfortable high of $350 billion. The current account deficit has declined by $4 billion since early 2015. More significantly, the rating agency Moody's reports that FDI has hit an all-time high in early 2016 — making it clear that the NDA's flagship 'Make in India' initiative has been a success.
Re-casting India's economic architecture
One of the key departures in public policy that the NDA government has effected is a steering away from 'Big Bang' and 'Visionary' programs that was the trademark of the UPA. Instead, the NDA has focused on Efficient Government spending, Execution, efficient delivery and solutions to the pressing problems that many in the country face.
The Government has effectively used the trinity of Jan Dhan Yojna, Aadhaar and Mobile (JAM) to ensure the efficient delivery of subsidies by eliminating leakages. This marks a huge reform in public spending and addressing decades of corruption that had embedded itself in spending programs of the Government.
The Mudra Bank program of addressing the unorganized sector marks the first time any government has taken credit to crores of Indians who had, for decades, been deprived of capital for their small livelihood businesses. This marks a big first step to organizing the unorganized sector that employs 100s of crores of Indians.
The Government has also been successful in putting together a long term solutions roadmap to address the Public sector banking system, which had been brought to its knees by years of reckless and corrupt lending during the UPA. For the first time, these banks are being treated as public assets and money that deserve protection and accountability, and significant actions have been taken to clean up the banking sector with structural changes, including Banks Board Bureau and also Rs 25000 crores of Capitalization.
In the area of financial regulation, some headway has been made - The passing of the Insolvency and Bankruptcy Code will go a long way in helping towards the efficient allocation of funds and greater availability of capital for investment into the economy.
Key Bills passed
Despite considerable resistance by the opposition in the Rajya Sabha, the Government was able to pass several key legislations through Parliament. The passage of the Aadhaar (Delivery of Targeted Subsidies Bill, 2016) took a badly designed UPA project and transformed it into useful subsidy delivery platform. As a result, over Rs 36000 crores has been deposited into 22 crore accounts of citizens across the country.
Keeping with its focus on protecting consumer rights, the NDA also passed The Real Estate (Regulation and Development) Bill, 2015 – which is easily one of the most important pro-consumer legislations any government has passed. This Act rescues a highly disorganized Real Estate sector by formally enshrining consumer rights and builder obligations in law, while also creating a formal framework for competition, efficiency and investments.
Establishing global leadership on internet governance
This year, India was able to establish global leadership on Internet Governance. This is by no means a small achievement, especially given the UPA's highly criticized and regressive stance supporting a government-controlled, multilateral model for Internet Governance – which was propounded by the UN Committee for Internet Related Policies. I had written a slew of letters to the UPA leadership since early 2011, to reconsider their position on Internet Governance, but my suggestions went unheeded. The NDA, however, was quick to rectify this and use this an opportunity to catapult India into a position of global leadership.
What's more? In April this year, thanks to the NDA's efforts, India was also able to influence nations like Russia and China at the recently held Russia India China Joint Communique. It was able to convince these otherwise recalcitrant countries to sign up to a more multi-stakeholder approach to governing the Internet – a sign of our increasing global influence and leadership.
Delivering on promises to veterans
One of the NDA's most significant achievements is that it came good on the promise made to our Veterans by finally implementing the One Rank One Pension scheme. A promise and obligation of a grateful nation to its warriors that had been pending for more than 4 decades was made good, despite the significant costs of the decision. This is undeniably the most significant veterans' welfare effort in post-independence India.
Significantly, the government has also cleared a proposal to build a National War Memorial. India has thus far not had a post-independence war memorial, and I know from having pursued the issue over the last decade, that a proposal to do so has been pending since the 1960s.
The challenges ahead
The second year of this Government has seen growth and momentum in its working. A shifting of gears and moving Government and Governance further forward should be the focus of Government. Private and Public Investment into the economy must really shift the economic trajectory upwards – with the resultant growth and jobs that youth and country sorely needs. A focus on prioritization of legislation that is linked to this economic trajectory as well.
Over the course of next three years, regulatory reforms shall prove to be another area which requires significant government attention. The importance of having independent, technically well-equipped and powerful regulators cannot be understated for an economy that is heavily reliant on technological influences and the financial markets, and intends to protect its ever widening consumer base.
The NDA has in the last two years, certainly been able to reshape India's governance narrative — it has also successfully set India into a path that would put us hopefully in a sustainable 10 percent growth for several years. This kind of growth and revenues is required for India to ensure equitable growth and opportunity for all Indians and make us a poverty-mukt nation.
The author is an independent member of the Rajya Sabha
India
Land degradation affects over two-thirds of the world today and if left unchecked, it will erode the very foundations of our societies, economies, food security, health, safety and quality of life, said Modi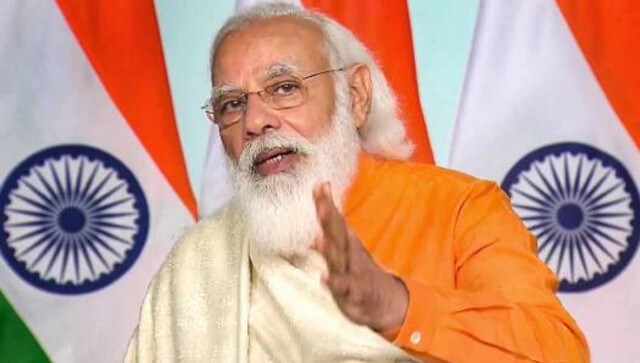 India
Modi's address comes on a day when India has recorded its lowest coronavirus cases in 61 days, with 1 lakh new COVID-19 cases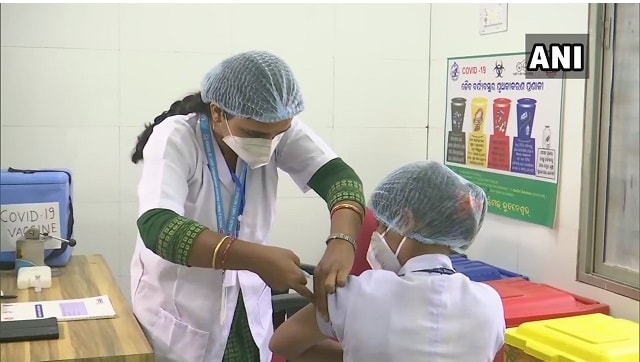 India
Modi also stated that 25 percent of work-related to COVID-19 vaccination with states will now be handled by the Centre. The arrangement will be implemented in the coming two weeks