Two funerals: Abdul Kalam's compassion is reminder of what we denied Yakub Memon
It is ironic that our media will be split between two funerals taking place at two corners of the country today. Former president APJ Abdul Kalam will be interred in Rameswaram and executed convict Yakub Memon in Mumbai. It's not ironic because it throws into sharp relief some simplistic narrative of the Good Muslim versus the Bad Muslim. The irony is that had Memon's fate rested in the hands of a President Kalam who knows what the outcome might have been. That has nothing to do with their shared faith but everything to do with his opposition to capital punishment on principle.
Kalam had supported the abolition of capital punishment saying confirming a death sentence was one of his "most difficult tasks" and noting "almost all cases which were pending had a social and economic bias." He did affirm the hanging of convicted rapist and murderer, liftman Dhananjoy Chatterjee because he felt that case to be one without doubt.
Who knows whether a President Kalam would have been struck by "doubts" in the Memon case especially when a flurry of recent reports emerged including former R&AW official B Raman's article that Memon did not deserve to be hanged in view of his cooperation with the investigation. Former Supreme Court judge H S Bedi , in a letter to Indian Express, had urged the court to take note of Raman's article. Memon's family had pinned their hopes on an unusual flurry of activity and petitions, including from politicians, on his behalf. An unprecedented midnight hearing by the Supreme Court had strengthened their hopes for a down-to-the-wire reprieve.
But in retrospect, Memon's chances were always slim. For the state and its agencies to take note of Raman's letter now and admit that they might have reneged on any kind of deal with Memon, would have opened up a whole new can of worms setting off a chain reaction that would have implicated many investigating bodies and many different courts. And most of all, the state would not want to appear to be yielding to a chorus that claimed Yakub Memon was being hanged as a sort of proxy for his brother Tiger.
Getting the state to show mercy is hard enough. Getting the state to de facto admit to a mistake or bad faith is next to impossible. When the Shiromani Akali Dal leaders met with President Pranab Mukherjee pleading for Devinder Pal Singh Bhullar they asked the President to pardon him for the sake of "hard-earned communal harmony and peace in Punjab and the rest of India." That's exactly the kind of argument that can be pounced on by those arguing for clemency for Yakub Memon as an example of selective justice and double standards.
One of the leaders who met Mukherjee then is Harsimrat Kaur, currently in Narendra Modi's ministry. Bhullar, convicted in the 1993 Delhi blast case had fled to Germany and been extradited back to India on the assurance of receiving a fair trial and not being subjected to capital punishment. He was tried but the Supreme Court commuted his death sentence to life imprisonment citing "inordinate delay" in disposing of his mercy petition and the fact that he was suffering from schizophrenia.

The petition to the president to waive the death sentence for Memon also argued that he had been suffering from schizophrenia for 20 years and his trial took 14 years to complete raising questions about a "different yardstick". In the Memon case, also dating back to 1993, the court eventually found that all remedies had been fully complied with and there was no procedural reason to stay the execution. The T's were crossed and I's were dotted to legal satisfaction. And once the President decided not to intervene, Memon's options petered out as well. The substance of the concerns raised by the likes of Raman were never really addressed but from a textbook standpoint there was care to ensure there were no procedural shortcomings. Unlike in the case of Afzal Guru.
Those who think that a BJP-led government would not want to show mercy in a terrorism case are ignoring the fact that a Congress-led government would be equally loath to do the same for fear of being branded as soft. If one wants to appear unflinchingly tough when it comes to terror, the other wants to not appear soft and pandering. The net outcome is the same for the Yakub Memons and Afzal Gurus of the world.
As Saba Naqvi writes in Outlook, "As for Yaqub Memon, I don't think anyone should have expected mercy from the current rulers of Delhi when the last 'secular' lot presided over the secret execution of Afzal Guru without due process of informing his family." The Congress, she points out, has hardly been gung-ho about pursuing perpetrators of riots. Two months before the Bombay blasts that implicated Memon, 900 were killed in Mumbai riots. The Srikrishna Commission named names but very little transpired. One Shiv Sena MP, awarded a year's rigorous imprisonment, was granted bail and died in 2010 without having needed to serve his sentence.
Taking a life is the gravest power the state can have. However, sound the case against Yakub Memon, a larger moral case for capital punishment will have to ensure that it is prescribed not just for the "rarest of the rare", but without bias, and that means all kinds of bias, not just "social and economic". A debate about that is important. As Firstpost's R Jagannathan writes "Parliament should debate the idea now rather than when the next terrorist comes up for execution." A real debate not just a war of epithets where those who oppose the death penalty are branded "mentally sick". We should not do it for Yakub Memon but it would be a fitting tribute for Abdul Kalam.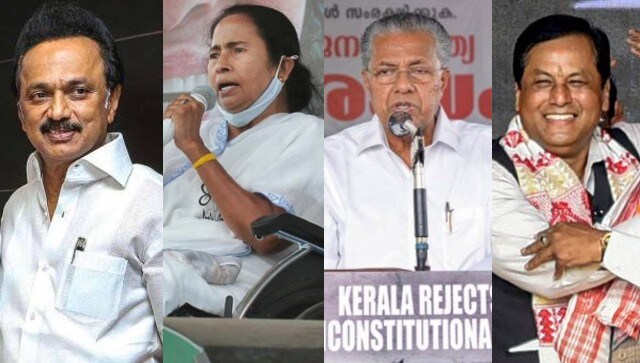 India
It is time for the new governments to live up to the hopes of the electorate and take effective steps to curb the second wave of coronavirus.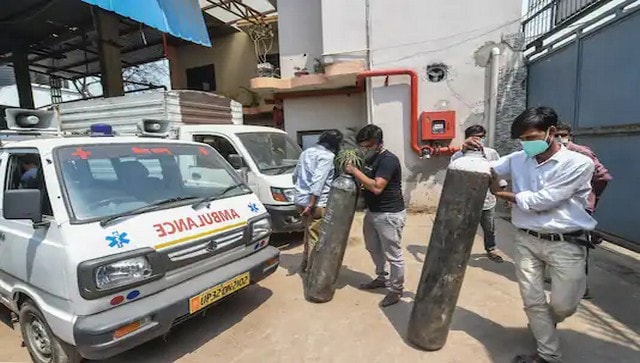 India
As Indians turned to social media in search of COVID-19 beds and other essentials, their cries for help left behind a trail of how the crisis escalated and the dangers coronavirus still poses
Entertainment
Indian cinema has generally taken upon itself to treat its working-class protagonists as victims, and physical labour as drudgery. This is essentially because the films take up social conflict as their subject and conflict produces victims.