Two CPM activists arrested for 'killing' of RSS worker in Kannur, Kerala  
It was the first incident of political violence after peace talks were held between leaders of the CPM and BJP-RSS in Kannur in January.
Kannur: Two CPM workers were arrested on Mondya for their alleged roles in the 12 May killing of an RSS worker at Payyanur town, even as the Centre said it was 'keeping an eye' on the politically volatile north Kerala district of Kannur.
Rinesh (28) and K P Jyothish (26) were arrested from Kannur on Monday.
"We have arrested two CPM workers. We are still ascertaining as to how many persons were involved in the crime," Kannur Superintendent of Police Siva Vikram told PTI, adding that police was on the lookout for more persons.
Two persons who had helped the accused to flee were taken into custody on Sunday and were still being questioned, the police said.
While accusing the state government of not having "the political will to fight out violence and killings," Union minister JP Nadda said the CPM-led LDF government should take moral responsibility for such incidents.
"We condemn the attacks on BJP-RSS workers and the political party which has indulged in such activities," Nadda told reporters in Kannur earlier in the day.
Chief Minister Pinarayi Vijayan, on the other hand, hit out at the BJP for demanding imposition of Armed Forces (Special Powers) Acts (AFSPA) in Kannur.
Some people have sought imposition of AFPSA in Kannur, he said, adding that "they would do well to remember that in Manipur, where it had been implemented, 1,528 fake encounters and killings had been reported."
The victims ranged from a 12-year-old child to a 72-year-old woman, the chief minister added.
Kerala's democratic society, which stands for the human rights, cannot accept this, Vijayan said in a Facebook Post. "How can a democratic party demand for such a law," he asked.
"The government is committed to take forward the peace efforts and ensure protection for life and property," he said adding that the state government would take an uncompromising stand against these type of incidents.
Earlier, in the assembly, Vijayan said a case would be registered against the BJP state president, if necessary, for allegedly "spreading false" reports related to the killing of the RSS worker in Kannur.
The RSS worker, Biju, an accused in the killing of a CPM worker, was out on bail when he was attacked on 12 May. It was the first incident of political violence after peace talks were held between leaders of the CPM and BJP-RSS in Kannur in January.
The BJP'S Kerala unit had submitted a memorandum to Kerala Governor P Sathasivam, seeking action and to declare Kannur a disturbed area and to impose AFSPA (Armed Forces Special Powers Act) there to maintain law and order.
BJP leader Sobha Surendran today continued her attack against the governor, saying he should demit office if he was scared to take action against the chief minister.
"Why isn't the governor visiting Kannur? Why can't he seek a report from the government?" she asked in New Delhi.
Find latest and upcoming tech gadgets online on Tech2 Gadgets. Get technology news, gadgets reviews & ratings. Popular gadgets including laptop, tablet and mobile specifications, features, prices, comparison.
Entertainment
Vijay's Master will be the first movie to release in Kerala theatres
India
The UDF had moved the resolution against Speaker P Sreeramakrishnan in the wake of allegations against him in the dollar smuggling case and over the alleged extravagance in the various construction activities carried out in the Assembly complex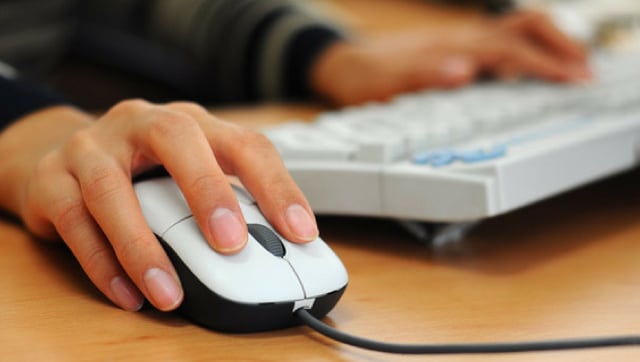 India
Kerala PSC was scheduled to conduct the common preliminary test back in December but it was postponed due to the coronavirus pandemic