Twitter tricker? Automated bots may have catapulted Rahul Gandhi's rising popularity on microblogging site
Automated bots could be the reason behind the mass retweeting of Rahul Gandhi's tweets.
In recent weeks, Rahul Gandhi has attracted a huge social media audience, especially on Twitter where he has gained more than one million followers in the last three months. His official Twitter account 'OfficeofRG' has seen a rise in retweets as a means to engage social media audience more effectively.
However, according to a Times of India report, automated bots could be the reason behind the mass retweeting of Rahul Gandhi's tweets.
Bots behind rise in Rahul Gandhi's twitter popularity?

Read @ANI Story | https://t.co/gwgXetKzhM pic.twitter.com/PQN6p6Wku9

— ANI Digital (@ani_digital) October 21, 2017
The report cites a 15 October tweet where he retweeted US president Donald Trump's tweet on US-Pakistan relations. In response, Gandhi wrote that "Modi ji quick, looks like President Trump needs another hug'". It quickly garnered attention and was retweeted several times over with 30,000 retweets currently. 
Modi ji quick; looks like President Trump needs another hug pic.twitter.com/B4001yw5rg — Office of RG (@OfficeOfRG) October 15, 2017
The alleged bots with a Russian, Kazakh or Indonesian feature indicate that fake followers were retweeting the Congress vice-president's tweets, according to The Economic Times. A closer inspection of the Twitter accounts showed they had less than 10 followers and retweeted random subjects from around the world, including those of Rahul Gandhi. The timelines were also filled with just retweets and no original tweets.
This information has come to light at a time when reports of the Congress party engaging with big data firm Cambrige Analytica, which ran US president Donald Trump's communications campaign in the 2016 presidential election, have surfaced suggesting the party is already preparing for the 2019 Lok Sabha elections. According to Business Standard, the company reportedly said an Indian Opposition party got in touch with it but declined to reveal the party's identity.
According to Moneycontrol, the company works on a data-driven strategy to target voters on social media, analysing online user behaviour and "connecting the dots" across different citizen databases.
As the issue of "bots" retweeting Gandhi's tweets gained traction, '#RahulWaveInKazakh' began trending on Twitter. Here are a few reactions:
Perhaps @OfficeOfRG planning to sweep polls in Russia, Indonesia & Kazakhstan ?? #RahulWaveInKazakh https://t.co/xVanl2mKGh https://t.co/Yhl1oAGqOg

— Smriti Z Irani (@smritiirani) October 21, 2017
In their desperation to crown Rahul Gandhi, Congress bought him some love from Russia too! #RahulWaveInKazakh https://t.co/fjhLTjEkI7 pic.twitter.com/g2cER4d4rQ — Amit Malviya (@malviyamit) October 21, 2017
Failing to create RaGa wave in Gujarat, pappu @divyaspandana created fake wave in Kazakh,@OfficeOfRG congrats for bots#RahulWaveInKazakh pic.twitter.com/rkJxcWB61k

— Adv. Dhaval Nakhva (@dhaval8456) October 21, 2017
#RahulWaveInKazakh congress needs Russian Indonesian ppl to rt raga pic.twitter.com/A36liSvpx3 — ankita Sood (@ankitaSood13) October 21, 2017
A recent Hindustan Times analysis also showed surpassed his rivals, Prime Minister Narendra Modi and AAP chief Arvind Kejriwal, in September averaging 2,784 retweets as against 2,506 for Modi and 1,722 for Kejriwal. Meanwhile, the BJP played down Gandhi's rise on Twitter. Party IT cell chief Amit Malviya said the Congress leader's performance should be compared to Union minister Smriti Irani's and not Modi, whose "account has a dignified presence".
Also Read: Proclaiming the rise of Rahul Gandhi based on a few borrowed witty tweets is really amusing, doesn't mean much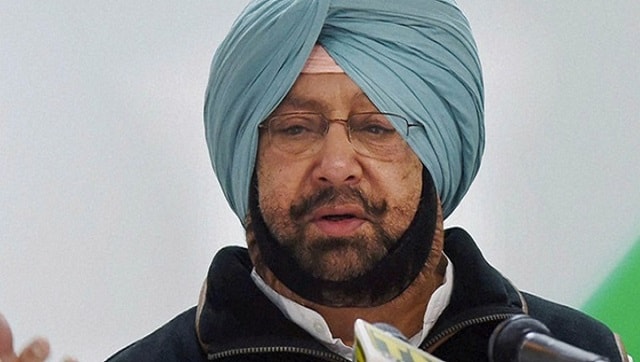 Politics
The names of former Punjab Congress chief Sunil Jakhar, current state unit president Navjot Singh Sidhu, Tript Rajinder Singh Bajwa and Sukhjinder Singh Randhawa are doing the rounds.
India
Fernandes, a former Union minister and Rajya Sabha member, died at a private hospital in Mangaluru on Monday. He was 80, family sources said.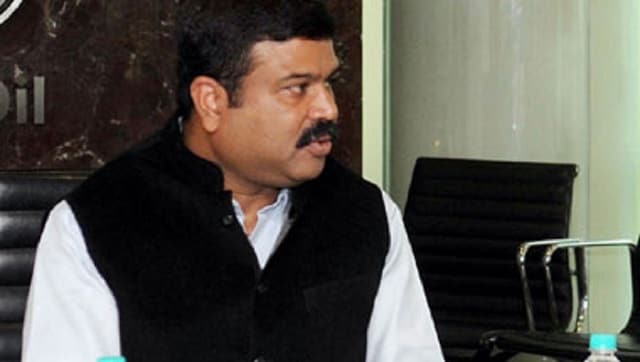 India
The minister's response came after the former Congress president called for the postponement of the NEET examination as many other examinations are scheduled around 12 September