Tura MP Conrad has father PA Sangma's legacy to uphold, many hopes to fulfill
There is pride among the faithful that the legacy of Purno A Sangma will be carried forward.
Shillong: A bye-election in Meghalaya was won, much to the expectation of the electorate by Conrad Sangma. Conrad will represent the Tura Lok Sabha constituency, a seat made known by his father, the late Purno A Sangma, former Speaker of the House, and probably one of the most well-known politicians from the North East.
Conrad spoke to reporters and attributed his win primarily to the love of the people for his father.
"The people remember his work and a fitting tribute has been paid to him," the new Tura MP said.
In moments such as these, the easier option is to fawn over a politician who is young and well educated. Coupled with the fact that image and identity are such important driving themes, Conrad's well spoken demeanour will capture many an aspiring heart.
And the results of Thursday's bye-election clearly bear testimony to that. He defeated his opponent, Dikkanchi D Shira by a margin of 1.92 lakh votes. He won in 23 out of 24 Assembly segments. Shira is the wife of Chief Minister Mukul Sangma.
Mukul had promised to wipe out the National People's Party (NPP) from the Garo Hills. He, of course, failed to live up to that promise, but more consequentially Conrad's victory has given the BJP a wide window of opportunity in a state where the Congress party and a few regional parties dominate. The BJP supported and campaigned for Conrad during this election.
"Conrad Sangma's win shows an anti-Congress, anti-Mukul Sangma wave. The BJP is going to become even more active at the grassroots," David Kharsati, the general secretary of the BJP unit in Meghalaya told Firstpost.
What does this result mean for the people of the Garo Hills?
Clifford K Sangma, who works in the animation industry was jubilant because he honestly believed the better candidate won.
"Conrad is a very intelligent man and he speaks so well," he said. "Finally we have someone whom the entire state can be proud of to represent us in New Delhi, and may be they'll take us seriously now."
Clifford, like a new breed of young, urban, and educated Garos see in Conrad a role model and an idea of success that they can aspire to. But the reasons are cynical. Conrad had the opportunities that an overwhelming majority of the population does not. The education system is below-standard and there is little or no industry.
The sentiment of the working class, a segment of the population that has been ignored for years in terms of opportunities remains nonchalant. There is pride among the faithful that the legacy of Purno A Sangma will be carried forward. But little else. Even the aura of optimism feels forced and dated. Like they've seen the story unfold before.
F Shira, a septuagenarian has voted for the late Purno A Sangma her whole life. "It's a habit," she says, and was glad that she was able to do the same for the son. Her daughter who has six children of her own say they voted out of loyalty and duty.
"We don't expect anything."
Rudolph Marak is young man who works construction in Shillong. A religious Baptist, he has not visited his home in the South Garo Hills for two years. He hasn't been to church either in the past two years because he doesn't like the ambiance of the Baptist churches in Shillong.
He says that it is extremely dangerous for him to go home; so many young men and even women now who have big and sophisticated weapons make life unbearable for people like him, people who just want to earn an honest living.
His parents and three younger siblings live in the Garo Hills and he fears for their safety and well-being everyday.
Over the past two years the Garo Hills has seen a spate of violence and an increase in the number of militant groups. According to a June 2014 The Shillong Times report, as per the official list of the Meghalaya government there are a total of 10 militant groups in the state. And nine of them are in the Garo Hills.
As per the latest Human Development Index reports, Meghalaya is one of the worst performing states in the country. Take away Shillong, the capital located in the East Khasi Hills, and the state has an even more dire situation. The West Garo Hills has a literacy rate of 51.03 percent, and the South Garo Hills has an infant mortality rate of 102. 01. These are astonishing figures even in a state where the literacy rate is 63.31 percent and the infant mortality rate is 52.28.
But a responsible electorate should not fawn over Conrad. They should hold his feet to the fire and make him earn every vote he received. They should demand answers and results.
And his most important job as Member of Parliament is to try and introduce legislation that will provide relevant educational and economic opportunities to both the middle and working classes.
Conrad already has his job cut out for him.
Find latest and upcoming tech gadgets online on Tech2 Gadgets. Get technology news, gadgets reviews & ratings. Popular gadgets including laptop, tablet and mobile specifications, features, prices, comparison.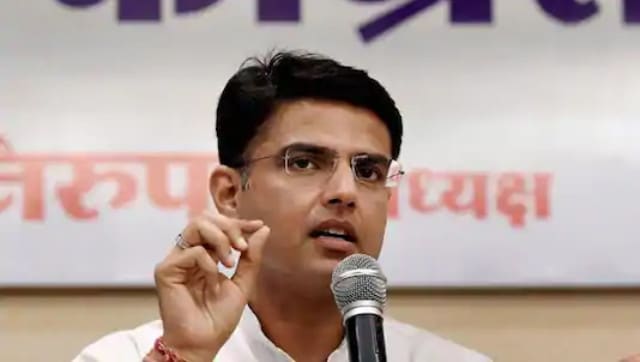 India
Bari MLA Giriraj Singh Malinga had recently claimed he was made that offer at Sachin Pilot's home, by the now-sacked deputy chief minister himself.
Politics
Dikshit hit out at Jyotiraditya Scindia and Sachin Pilot, asserting that the fight was between the 'usurpers' and those persevering through hard work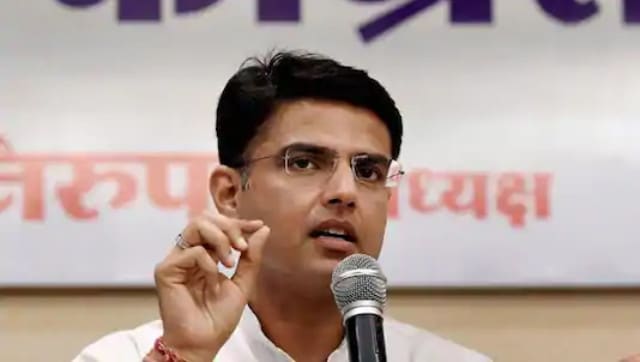 India
Rajasthan Speaker challenged the HC order which said the verdict on the petition filed by the 19 MLAs, including Pilot, challenging the disqualification notices will be pronounced on 24 July