TTV Dinakaran calls Sasikala innocent, says merger between EPS and OPS factions not in AIADMK interest
AIADMK leader TTV Dinakaran on Friday said that the truth regarding Sasikala will be out soon.
Reiterating that his aunt VK Sasikala is innocent, AIADMK leader TTV Dinakaran on Friday said that the truth regarding the jailed aide of late chief minister J Jayalalithaa will soon be out.
Speaking to reporters outside the Parappana Agrahara Jail in Bengaluru, where Sasikala has been jailed after her conviction in the disproportionate assets case in February 2017, Dinakaran said that the merger between the Palaniswamy and Panneerselvam factions would not be good for the party as it will go against the wishes of the party cadres.
"Some businessman like politicians are interested in power only. They do not care about the party cadres," he told reporters in an apparent jibe at Palaniswamy and Panneerselvam.
Appearing to side with Deepa Jayakumar over the issue of turning Poes Garden into a memorial, Dinakaran said that the conversion should be done in a proper manner, keeping all of the stakeholders' interests in mind. Dinakaran, however, welcomes the investigation into the former chief minister's death.
Ties between Palaniswamy and Dinakaran have been strained after the Palaniswamy faction on 10 August passed a resolution delegitimised his appointment as AIADMK Deputy General Secretary. This decision also sent signals that the chief minister's camp would go in for a rapprochement with the Panneerselvam faction.
However, Dinakaran hit back at Palaniswamy by issuing a veiled threat.
"They should ponder about these allegations and take the right path, the path laid by Amma and if they do not do that they will for sure face danger (to the government)."
Dinakaran is now seen by the duo as an impediment to a merger between the two factions. In fact, one of the three demands of the Panneerselvam faction for the merger is the expulsion of Sasikala and Dinakaran from the party.
With inputs from agencies
India
Tamil Nadu, Andhra Pradesh, Karnataka, Odisha, Maharashtra and Kerala are among the states where the COVID-19 infection numbers increased in several districts or have not in general dipped like in most other states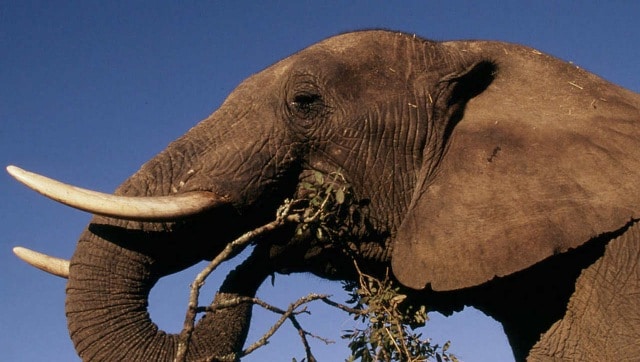 India
This is the fourth elephant succumbing to anthrax in the last decade in the district
India
The TNDGE will issue a provisional mark sheet for all students who are registered this year. The provisional mark sheets will be available from 22 July