TRS, BJD, SP support Venkaiah Naidu as Opposition plans to write protest letter against Rajya Sabha chairman
Sources said that the Rajya Sabha Chairman himself raised the matter based on some reports during the weekly meeting with party leaders on Saturday.
New Delhi: The Telangana Rashtra Samiti, Biju Janata Dal and the Samajwadi Party have expressed their confidence in Rajya Sabha Chairman M Venkaiah Naidu amid reports that the Opposition is actively considering writing to him flagging that it is not being given its legitimate space in the Upper House of Parliament.
The TRS has written to Naidu expressing full faith in him, while some others non-NDA parties have personally lauded Naidu for managing the House well. Sources said that the Chairman himself raised the matter based on some reports during the weekly meeting with party leaders on Friday.
At this, leaders from the TRS, Biju Janata Dal (BJD) and the Samajwadi Party (SP) said that they have full confidence in the way he was conducting business of the House and that they are not a party to any such letter being considered.
TRS Rajya Sabha MP D Srinivas separately wrote a letter to the Chairman, stating that he was "surprised and taken aback at the wild allegation levelled against him".
"It is very unfortunate that some opposition members are indulging in this kind of falsehood accusing Hon'ble Chairman of being unfair and biased. It is highly unacceptable to us to accuse you of favouring any particular section of the House.
"I want to make it very clear that neither my party nor I, in any personal capacity, have been consulted or informed by the Opposition in this regard. Also, I want to make it amply clear that we are not upset with you and the way you are running the House," Srinivas said in his letter to Naidu.
Find latest and upcoming tech gadgets online on Tech2 Gadgets. Get technology news, gadgets reviews & ratings. Popular gadgets including laptop, tablet and mobile specifications, features, prices, comparison.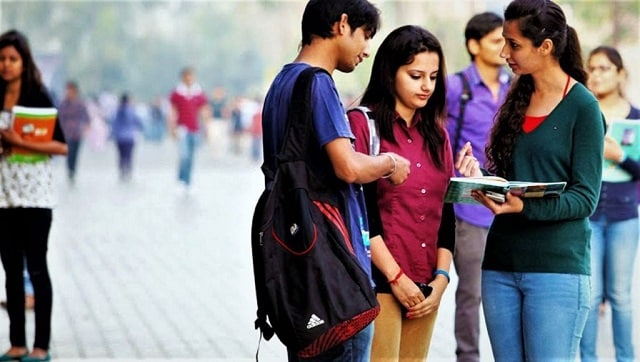 India
CPM leader Sitaram Yechury alleged that none of the suggestions sent by academicians were included in the new National Education Policy cleared by the Union cabinet
Politics
Dikshit hit out at Jyotiraditya Scindia and Sachin Pilot, asserting that the fight was between the 'usurpers' and those persevering through hard work
India
Presently Muslims don't feel represented, which makes their insecurities graver. They feel that they have been struggling for 'respect' and 'acceptance' all the while, but now their struggle is reduced to mere survival.