Tripura polls: IPFT's women's wing to nominate women candidates to protest party's move to field only males
The women's wing of the Indigenous People's Front of Tripura has decided to nominate women candidates in all 20 constituencies reserved for Scheduled Tribes in the state
Agartala: The women's wing of the Indigenous People's Front of Tripura has decided to nominate women candidates in all 20 constituencies reserved for Scheduled Tribes in the state to protest against its parent body's move to field only male nominees.
The BJP and IPFT have forged an alliance for elections to the 60-member House in Tripura to be held on 18 February.
According to the terms of the alliance, the IPFT would contest nine seats reserved for tribals and the BJP would field candidates in the remaining 51 seats.
"As an ally of the BJP, the IPFT is fielding nine candidates and we had sought only one seat for a woman candidate. When party president NC Debbarma turned down our request, we took this decision," Indigenous Womens Front of Tripura (IWFT) president Sandhyarani Debbarma told reporters.
When contacted, Mewar Jamatiya, the IPFT general secretary said, the party has fielded candidates who have winning prospects.
The decision to field women candidates was taken by three "belligerent leaders" of the women's wing and they have been requested to review their decision, the IPFT general secretary said.
A meeting of the 90-member Executive Committee would be held on Monday and the body would take a decision about three women leaders if they did not reconsider their decision, Jamatiya said.
Politics
The announcement was made in Delhi during a press conference by the BJP, which had won 303 of the 403 assembly seats in the last elections in 2017 in Uttar Pradesh
Politics
Rashmi Varma had made her debut in 2014 when she retained Narkatiaganj for the party in a by-election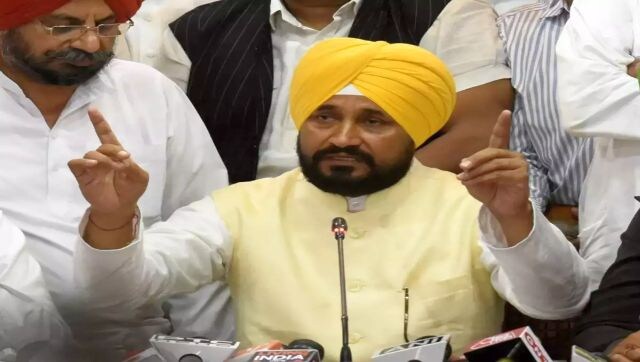 Politics
The Union home ministry has sought a report from the Punjab Government on the security breach during the Prime Minister's visit to Punjab on 5 January, 2022