Tripura panchayat bypolls record over 81% voter turnout; 'minor squabbles' reported from northern parts
The panchayat bypolls were necessitated in Tripura due to large-scale resignations of elected representatives of the Left and other parties after the BJP-led coalition came to power in the state in March.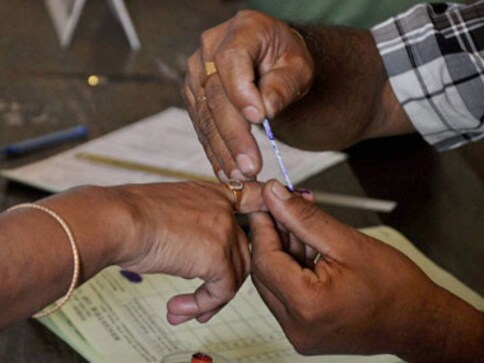 Agartala: Over 81 percent of the around 55,000 electorate on Sunday cast their votes in the bypolls to panchayati raj institutions (PRI) in 11 blocks in Tripura, an official said.
The Tripura State Election Commission (SEC) and police officials said that except for some minor squabbles in northern parts of the state, no untoward incident was reported from the 11 blocks.
The by-elections to 3,386 seats — 3,207 gram panchayat seats, 161 panchayat samiti seats and 18 zilla parishad seats — were scheduled for Sunday, but polling was necessitated only for 11 blocks because most of the seats were filled with candidates elected unopposed.
These seats fell vacant after large-scale resignations of elected representatives of the Left and other parties after the BJP-led coalition came to power in Tripura in March. Some of the three-tier panchayat seats were lying vacant, also due to death of PRI representatives.
"The ruling Bharatiya Janata Party (BJP) earlier won unopposed around 96 percent of the gram panchayat and panchayat samiti seats and all 18 zilla parishad seats in Tripura," the SEC official said.
Nearly all parties, including BJP's junior partner Indigenous People's Front of Tripura (IPFT), following large-scale violence during electioneering, had been demanding rescheduling of the 30 September panchayat elections to ensure participation of all parties.
The Opposition Communist Party of India-Marxist (CPM)-led Left Front, the Congress and the IPFT, a tribal-based party, had separately urged the SEC to reschedule the election process as they claimed that "massive violence prevented their nominees from filing papers".
State BJP spokesperson Mrinal Kanti Deb said the Opposition, especially the CPM, could not find suitable candidates and also that most people are not interested to contest as candidates of Left parties and the Congress.
CPM leader Gautam Das told the media: "There was no conducive atmosphere for holding free and fair elections. Out of 35 blocks, non-BJP parties were not allowed to file nominations by supporters of the ruling party in 28 blocks. That's why we were demanding rescheduling of the panchayat elections, but the state poll panel did nothing positive."
Find latest and upcoming tech gadgets online on Tech2 Gadgets. Get technology news, gadgets reviews & ratings. Popular gadgets including laptop, tablet and mobile specifications, features, prices, comparison.
Politics
Congress' Vishwanath Singh Kunjam said he will file a defamation suit against Bisahulal Singh, the BJP candidate from Madhya Pradesh's Anuppur for the 3 November Assembly bypolls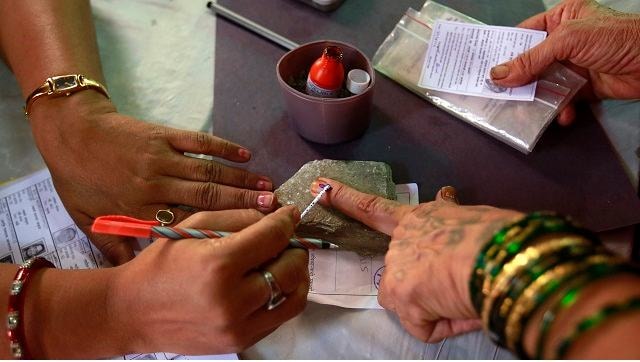 Politics
The Sira bypoll was necessitated after death of JD(S) legislator B Sathyanarayana, while the RR Nagar seat fell vacant after disqualification of then-Congress MLA N Munirathna
Politics
The BJP attacked Rahul Gandhi and Priyanka Gandhi Vadra of being selective in cases of atrocities against women and questioned their 'silence' over the alleged rape and killing of a six-year-old girl in Punjab