Tripura Elections: Twipraland statehood can wait, says IPFT after allying with BJP, adds that main aim is to overthrow CPM
In a conversation with Firstpost, Rajeshwar Debbarma, general secretary of the erstwhile IPFT-Tipraha, says overthrowing the Left front government of Tripura is more important than demanding more autonomy
Agartala: Rajeshwar Debbarma, general secretary of the erstwhile IPFT-Tipraha, which merged with the BJP in the run-up to Assembly elections in Tripura this month, says the Left government has been in power for five successive terms but there has been no development in the state.
In a conversation with Firstpost, Debbarma seems to be saying that overthrowing the Left front government is even more important to his people than demanding more autonomy for the tribal autonomous district council. Excerpts from the conversation:
The IPFT-Tipraha, the political party you were formerly a part of, demanded more autonomy for the Tripura Tribal Areas Autonomous District Council (TTAADC). Are you still demanding the same?
Not exactly. Demand for a separate state of Twipraland was launched way back in 2009, long before our party merged with the BJP. But even after splintering into two factions, we tried our level best by launching a movement for a separate state. But now, people want change and development for the entire population of Tripura. They've been facing many problems for the past 25 years under the Left front regime led by CPM and want to unseat the government in this election.
We wanted a grand electoral alliance under the banner of Tipraha despite our demand for a separate state at the time, but we felt that if we contest the election as a separate political entity, the votes might be divided. After considering all these issues, we decided during our executive meeting that it was the right time to extend support to the BJP or to join the party and strengthen its vote bank.
Subsequently, we held discussions with the BJP leadership and they assured us that if their party came to power, they would bestow more powers to the TTAADC by amending the Sixth Schedule of the Constitution.
Your new party, the BJP, is firm on the idea of an undivided Tripura, but your alliance partner, the IPFT, has made it clear that the demand for a separate state is non-negotiable. What do you have to say about that?
I have nothing to comment on this issue since the Narendra Chandra Debbarma-led IPFT is our ally. Himanta Biswa Sarma, our poll-in charge for the upcoming elections in Tripura, made a statement some days ago which clearly states that an in-depth study of the socio-economic, cultural, and linguistic issues of the indigenous people must be conducted for their overall development. We agreed on certain issues and arrived at a decision.
Why are none of your party members (from the IPFT-Tipraha faction), including you, contesting the election after joining the BJP?
I want change and I'm not running after a ticket. I wanted our party to merge with the BJP earlier as well, with the intention that there should be a grand electoral alliance comprising all Opposition parties in the state, but that couldn't happen. I am thinking about the people of Tripura who desire change and who have been suffering under successive state governments led by the CPM.

Rate of crimes against women is very high, while the government also hasn't delivered in other fields. There's no alternative either. We have a good chance of ousting the Left Front government. And that's why we joined the BJP.
The IPFT was able to rally tribal youth behind the radical demand for a separate state. But now that you have given up on that demand, do you think a separate state can ever be realised?
See, I think even the NC Debbarma-led IPFT is not raising such a demand anymore. In the upcoming election, they too want to see a change of government. But they can't fight the Left Front government in all seats by themselves. The situation demanded that local parties form an electoral alliance with the BJP. Everybody must realise that no development has occurred in five successive governments of the Left regime. There's not a single town in the hill areas. In every aspect, the Left Front government failed to fulfill people's aspirations.
Will the BJP-IPFT alliance be able to dethrone the Left government?
We are positive as far as people's support is concerned. We have a lot of support in every nook and corner of the state. During our visits to different villages and areas, we see a difference this time compared to the last election. So we hope that we will form the next government.
Manik Sarkar has a clean image and the reputation of being an honest chief minister. What do you have to say about him and his government?
How can you say that he is a clean chief minister? During his regime, atrocities on women and tribal people have increased as compared to other states. He is a very corrupt chief minister. During his regime, a video emerged involving a corruption ghotala (scam), after which the person involved was sent to jail. Corruption is quite high in his regime.
You know about the Rose Valley scam? The chief minister attended several programmes organised by Rose Valley, which made people think it was a good financial institution and that they could invest their money safely in it. But people suffered in the chit fund scam. Such encouragement (to Rose Valley) is not healthy and not good. Now, people have realized that the Chief Minister of Tripura, who is projected by the CPM as having a clean image, is himself involved in such scams.
Opinions among the tribal people are extremely divided. One section of the tribal population supports the CPM and another is demanding a separate state. Why is that so?
This is a democracy. People have the right to extend their support to whichever party they want. They have the right to choose their politics, to exercise their political will. So, as we live in a democratic country, people are divided in their support for different parties. Any party that is able to convince the majority of people can form the government.
And if you say tribals are divided, even the Bengalis identify with different political parties. So in that case, we can say the Bengalis too are divided.
Which of the two indigenous political parties of Tripura — INPT or IPFT — is actually a member of the BJP-led North East Democratic Alliance (NEDA)? The IPFT and INPT have both attended NEDA meetings. What is your opinion?
I think the INPT expressed its willingness to join NEDA, but I have no idea whether it actually became a member. This can only be confirmed by the NEDA chairman or general secretary, or you can ask the INPT directly.
Meanwhile, the IPFT was never a part of the alliance. It once attended a NEDA meeting in the initial stage, but didn't join the alliance. Two members of the IPFT-Twipraha faction who are no longer active in politics attended a NEDA meeting in 2016. I have no idea whether any members of the INPT were either invited or attended any meetings of the alliance.
The author is an Imphal-based freelance writer and a member of 101Reporters.com, a pan-India network of grassroots reporters.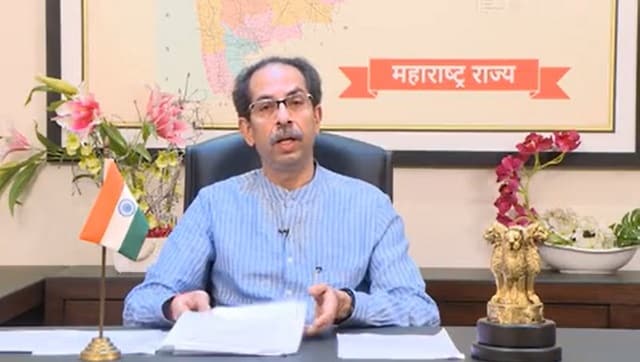 India
People living in low-lying areas, dilapidated buildings and landslide-prone areas should be moved to safer places, Uddhav directed the state administration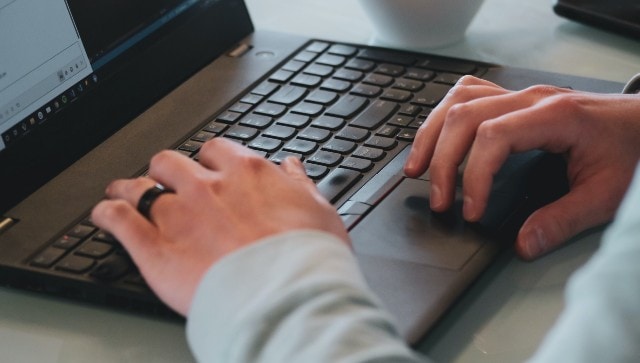 India
The TBSE President, Dr Bhabatosh Saha also asserted that a team of officials has decided to conduct exams in three subjects of Class 10 and few subjects of Class 12 and a final decision on the matter will take be made in June.
India
Meanwhile, a slew of BJP leaders including JP Nadda, Rajnath Singh and Smriti Irani praised the prime minister's announcements and said the decisions showed the government's committment to the public