Tripura Assembly election: Left will win despite exit polls predicting otherwise, says Suravaram Sudhakar Reddy
Veteran communist leader Suravaram Sudhakar Reddy on Wednesday expressed doubts over the two exit polls which predicted the BJP's win in Tripura elections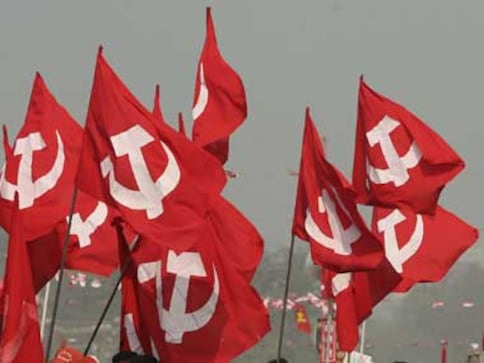 Hyderabad: Veteran communist leader Suravaram Sudhakar Reddy on Wednesday expressed doubts over the two exit polls which predicted the BJP's win in Tripura elections, and said the Left front is confident of returning to power.
Noting that some exit polls after the last Assembly elections in Bihar and Delhi had gone awry, the CPI general secretary said he has his own doubts about the latest ones on the north eastern state's poll.
He pointed out that one exit poll has given the BJP-IPFT alliance a vote share of 51 percent, while another has given the ruling Left front 45-46 percent, terming the difference in percentage "a little".
Reddy also said that the C-Voter exit poll has given the "advantage" to the Left front.
The C-Voter exit poll has predicted a close finish in Tripura, with the CPM likely to get 26 to 34 seats with 44.3 percent vote share, the BJP and its allies to get 24 to 32 seats with a vote share of 42.8 percent, while the Congress may win only around two seats with a vote share of 7.2 percent.
"I don't think that the BJP can win in Tripura. We are very confident the Left will win," Reddy said.
"Yes, it's possible some sort of an anti-incumbency in some sections may be there but most of the people are happy and satisfied with the government," he said.
On 18 February, voting was held in 59 of the total 60 seats in Tripura Assembly.
The polling could not be held in the Charilam constituency due to the death of CPM candidate Ramendra Narayan Deb Barma earlier in February. The constituency will go to polls on 12 March.
The BJP, hitherto an "also-ran" in the north-eastern state, is making a determined bid to demolish the red bastion of 25 years, with stalwarts like Prime Minister Narendra Modi and party president Amit Shah leading the charge.
The saffron party, which had forged a pre-poll alliance with the tribal outfit Indigenous People's Front of Tripura (IPFT), had fielded 51 candidates. The IPFT, an anti-Left party, contested from the remaining nine seats.
The Congress went it all alone in Tripura this time and contested from 59 seats. The party had not fielded a candidate from the Kakrabon constituency in Gomati district.
India
The state government will also come out with detailed guidelines on 16 August on the implementation of the New Education Policy-2020
Arts & Culture
In an interview with Firstpost, Suchi Reddy reflects on the accessibility of her work, including me+you, her foremost brush with artificial intelligence, and what the future might have in store for the global community.
Sports
Sindhu has been clubbed in an easy Group J, also comprising Hong Kong's Cheung Ngan Yi.