Tripura Assembly Election: CPM confident of victory, BJP likely to give tough fight in upcoming polls
The CPM is confident of retaining power in its bastion of Tripura in Sunday's assembly elections and achieving a turnaround in the Left movement across the country, though the BJP is battling tooth and nail to oust the Left Front government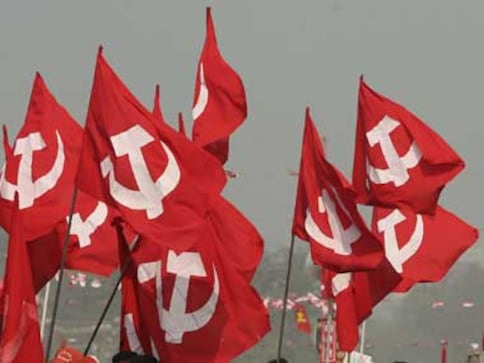 Agartala: The CPM is confident of retaining power in its bastion of Tripura in Sunday's assembly elections and achieving a turnaround in the Left movement across the country, though the BJP is battling tooth and nail to oust the Left Front government.
In India's 65-year-long electoral history, the country's dominant Left party, the Communist Party of India-Marxist (CPM), has never been in direct confrontation with the Bharatiya Janata Party (BJP).
However, political developments in Tripura in 2016 and 2017 have set the stage for their first face-to-face battle as the saffron outfit has emerged as the key opposition party in this Communist-ruled northeastern state.
All the top leaders of CPM, BJP, Congress and Trinamool Congress participated in the hectic two-month long poll campaign that ended on Friday afternoon.
Prime Minister Narendra Modi, BJP President Amit Shah and party's General Secretary in-charge of northeastern states Ram Madhav, the Chief Ministers of five BJP-ruled states, CPM General Secretary Sitaram Yechury, many party politburo members including Prakash Karat, Brinda Karat, Biman Bose, addressed a record number of election rallies since December.
Hours before the end of campaign, Congress President Rahul Gandhi and other central leaders boosted the campaign of the Congress party, which has been hit by large numbers of top state party leaders, seven MLAs and huge number of workers joining the BJP since last year.
Trinamool Congress, which allied with two tribal-based parties — Indigenous Nationalist Party of Tripura and National Conference of Tripura — boosted its poll campaign by roping in senior leaders and film stars from West Bengal.
Ballotting will take place in 59 of the 60 assembly constituencies. Polling has been deferred in Charilam due to the death of CPM candidate Ramendra Narayan Debbarma. It will be held on 12 March.
In all 292 candidates, including 23 women and many independents, would be testing their electoral fortunes in Sunday's election. Counting will take place on 3 March.
After Tripura become a full fledged state in January 1972 along with Meghalaya and Manipur, the CPM dominated Left Front was in power since 1978 except for 11 years (1972-1977 and 1988-1993) when the Congress and the breakaway Congress led by five chief ministers ran the state.
During 1988-1993 Congress in alliance with the tribal-based political party — Tripura Upajati Juba Samity — governed the state.
The Congress, which since 1983 fought the elections in alliance with the tribal-based party, is facing the poll battle alone this time.
The BJP, which previously fought elections alone, has aligned with the tribal-based party Indigenous People's Front of Tripura (IPFT) for Sunday's election. The IPFT has since 2009 been agitating for a separate state containing Tripura Tribal Areas Autonomous District Council.
The separate state demand has been rejected by all political parties.
The ruling CPM has fielded 57 candidates, leaving one seat each to its Left Front partners — the Communist Party of India, Forward Bloc and Revolutionary Socialist Party.
The BJP is contesting 51 seats and has left nine seats for ally IPFT.
The Congress fielded candidates for all 60 constituencies. However, Congress' official nominee (Sukumar Chandra Das) in Kakraban-Shalgarha assembly seat (Scheduled Caste reserved seat), withdrew his nomination and joined the BJP.
The Trinamool Congress has fielded 24 candidates.
The BJP, which has never won any assembly seat in Tripura so far and secured a mere 1.54 percent votes in 2013, is very confident of getting a reasonable number of vote share and seats in the elections.
Of the 60 seats, 20 are reserved for tribals and 10 for Scheduled Caste.
One third of Tripura's around 40 lakh populations are tribals. Their official language is tribal 'Kokborok'.
In the 2013 assembly elections, the CPM alone had won 49 seats, while CPI secured one. In the 2016 by-elections, CPM wrested the Barjala seat from the Congress taking the Left tally to 51.
The Election Commission has appointed 25 general observers, eight police observers and 19 expenditure observers to oversee the poll process.
Over 30,000 civil officials would be engaged in the conduct of the elections.
The poll panel, on the request of the state government, has also deployed more than 30,000 additional central para-military forces.
Tripura Chief Electoral Officer Sriram Taranikanti said that in the election, 25,73,413 electors, including 12,68,027 women and 47,803 first-time voters, are eligible to exercise their franchise.
He said: "To conduct the elections, 3,214 polling stations, including 47 all-women stations, will be set up across Tripura."
Over 300 companies of Central Paramilitary troopers, state armed forces from many states besides thousands of Tripura State Rifles and state police personnel have been deployed across the state.
"Opposition parties always depend on the anti-incumbency sentiment of voters... No leader in the state party can even remotely approximate the stature and status of Chief Minister Manik Sarkar," political analyst Rameswar Bhattacharjee said.
CPM General Secretary Sitaram Yechury, referring to the BJP's campaign, told IANS: "The BJP would be stopped in Tripura in its continuing (string of) election victories in the country and this would be its Waterloo."
"The BJP formed governments in Manipur and Goa (earlier last year) by using money power and illegal means. They have used all methods to win in Tripura as they have declared that Left-ruled states, including Kerala, are their main targets," Yechury said.
Assam Minister Himanta Biswa Sarma, who is the BJP's Tripura election in-charge, claimed that Tripura would be the BJP's 20th state.
Besides Sarkar, the other prominent candidates of the Left Front are Health and PWD Minister Badal Chowdhury, Tribal Welfare Minister Aghore Debbarma, party secretary Bijan Dhar and chief spokesman Gautam Das, all CPM central committee members, Education Minister Tapan Chakraborty, Power Minister Manik Dey and Lok Sabha member Jitendra Chowdhury.
The Congress' important nominees are state party chief Birajit Sinha, Congress legislator Gopal Roy and former Minister Laxmi Nag.
Click here to follow LIVE updates on Tripura Assembly Election 2018
Politics
The BJP's 'Har Ghar Tiranga' programme to celebrate 75 years of Independence is a super hit. Now, while Congress is trying to malign the initiative even as its Punjab unit launches a version of the 'Tiranga Yatra', Delhi's Arvind Kejriwal has plans of his own
Politics
A possible split between the Nitish Kumar-led JD(U) and BJP in Bihar is on the cards. The alliance partners have been at loggerheads over the state Speaker, Cabinet berths and more. Now, former JD(U) president RCP Singh's quitting the party and his apparent proximity to BJP has escalated the tension
Politics
Lingayats are the followers of the 12th-century saint-philosopher Basavanna. It is the single-largest community in Karnataka and is dominant in close to 100 of the 224 Assembly seats in the state, making it a very important vote bloc