Tripura Assembly Election 2018: EC says 74% voter turnout recorded in state, 17% less than 2013 polls
The total voter turnout stood at 74 percent in the single-phase Tripura Assembly polls, 17 percent less than the last Assembly election when the polling percentage was recorded at 91.82
New Delhi: The total voter turnout stood at 74 percent in the single-phase Tripura Assembly polls on Sunday, 17 percent less than the last Assembly election when the polling percentage was recorded at 91.82.
Voting was on Sunday held in 59 of the total 60 seats as polling could not be held in the Charilam constituency due to the death of CPM candidate Ramendra Narayan Deb Barma last week.
The constituency will go to polls on 12 March.
According to the figures released by the Election Commission on Sunday, the voter turnout stood at 74 percent.
The BJP, an 'also-ran' until now in the northeastern state, is making a determined bid to demolish the red bastion of 25 years, with stalwarts like Prime Minister Narendra Modi and party president Amit Shah leading the charge.
The saffron party, which had forged a pre-poll alliance with tribal outfit Indigenous People's Front of Tripura (IPFT), had fielded 51 candidates. The IPFT, an anti-Left party, contested from the remaining nine seats.
The Congress went it all alone in Tripura this time and contested from 59 seats. The party had not fielded a candidate from the Kakrabon constituency in Gomati district.
There are 25,73,413 registered voters — 13,05,375 male and 12,68,027 female — in the state.
The number of voters under the third gender category in the state is 11 and that of the new voters 47,803.
Politics
News18 quoted sources privy to the developments as saying that the region will be granted statehood soon as promised in the past by the Centre, however, there will be no talks on restoring its special constitutional position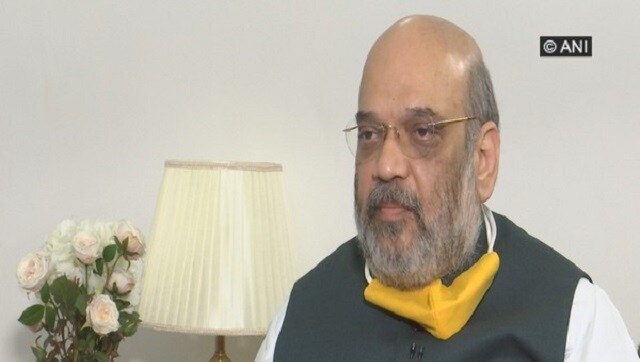 India
The home minister said with Centre's decision to provide free vaccine against COVID-19 to all adults, 'we will fast achieve the goal of inoculating almost everyone'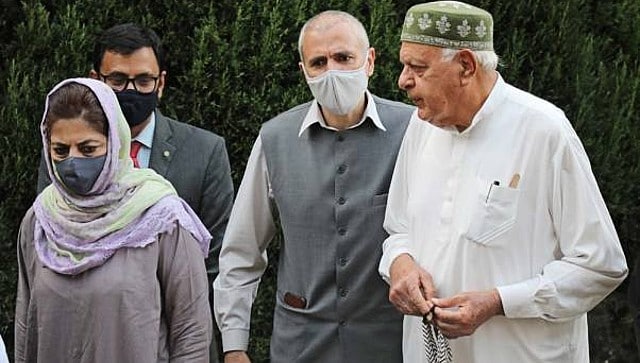 India
The meeting, which is the first such exercise since abrogation of Article 370 in August 2019, is likely to be chaired by Prime Minister Narendra Modi