Triple talaq bill: Congress twisted itself into a knot much to BJP's glee; party hurt its cause by dillydallying on key issue
Winter Session of Parliament ends tomorrow and since later half of the day on Friday is devoted to Private Members Bill, it is unlikely that the now controversial Muslim Women (Protection of Rights on Marriage) Bill, 2017 (or triple talaq Bill) would come up for discussion.
Winter Session of Parliament ends on Friday and since the latter half of the day will be devoted to Private Members Bill, it is unlikely that the now controversial Muslim Women (Protection of Rights on Marriage) Bill, 2017 (or triple talaq Bill) would come up for discussion.
In the first half of the House's proceedings on Friday, besides question hour and zero hour, there could be some other urgent business like the GST Bill which couldn't be taken on Thursday. Thus, the triple talaq Bill will now come for discussion and passage only in the Budget Session of Parliament.
But then Congress, the so-called 'secularist' parties and all those who were opposed to this Bill, albeit in garb of opposing only the clause criminalising talaaq-e-biddat (or triple talaq),  have little reason to cheer; in fact they will have much to ponder over the coming weeks.
The Congress has not helped its cause by the way it conducted itself in Upper House of Parliament. In some ways the party, under Rahul Gandhi's leadership, was back to doing what Congress did in 1986, under leadership of his father Rajiv Gandhi. Enjoying  a brute majority in both Houses of Parliament, the party had overturned a Supreme Court judgment in the Shah Bano case, to appease Muslim men and maulvis (clerics).
Consider what Congress did now: It made token opposition to the bill in Lok Sabha over the clause criminalising triple talaq. In oral submission, its leader Sushmita Dev went a step forward to say "I want to ask you (government) that when you criminalise something like this, will it alienate the Muslim community more than it already has." However, when the Bill was taken up for passage, the Congress didn't vote against the Bill. In effect it supported the Bill as it stands now.
In Rajya Sabha, however, the Congress took an awkward position. For the records, it said that it was in favour of gender justice and hence supports the spirit of the Bill, but at the same time maintaining that it wouldn't allow the law to be passed in its current form. The Congress's position is same as that of Muslim clerics and the All India Muslim Personal Law Board (AIMPLB). In simple words, the Congress did nothing but found itself an excuse to stall the Bill in Upper House where the party and its partners in the United Progressive Alliance still have majority.
Meanwhile, this does not augur well for Rahul Gandhi, who had tried to shed the pro-minority tag during Gujarat elections by going to over two dozen temples and not a single mosque or dargah. But his position, as reflected by his party's stand on the key Bill, may put him in same spot from where he had began in the run up to Gujarat elections.
The problem for Congress is that by the time this Bill would be taken up sometime during the Budget Session, the electioneering for Assembly polls in Tripura, Nagaland, Meghalaya and Karnataka would have gained momentum. The BJP will have enough ammunition to taken on Rahul and Congress.
The BJP through its strong position in the Supreme Court, then through whatever debate that could happened in Lok Sabha and Rajya Sabha has smartly hijacked popular narrative on the subject. It has effectively addressed its own primary vote bank, in addition to a substantive section of Muslim women. More so, it didn't allow the Bill to be sent to Select Committee of Rajya Sabha and kept it alive in same form as it exists today to be debated in Budget Session.
Though the triple talaq Bill, especially after the Supreme Court verdict, was meant to address gender justice, it has unfortunately become the most raging debate of 2018. The way the Bill-related proceedings progressed in both Houses of Parliament was indicative of how various political parties concerned – ruling and opposition — want to play politics over the issue.
The burden of Finance Minister Arun Jaitley's argument in Rajya Sabha (whatever little he could say) was on highlighting the obvious duality in Congress' position. He said the whole nation was watching proceedings of Parliament on this issue and would make their own assessment of "one political party, which supported it in the Lower House and has been making public statement that we support this Bill, is now, in this House, creating all kinds of obstacles." Outside of the Parliament, the BJP leaders stuck to the same point.
After talking to some BJP leaders, it was fairly clear that the party had a fair idea about the fate of the bill in Rajya Sabha, where numbers are still not in its favour. Thus the party's strategy was to 'expose' the Congress and make it a political point that the Grand Old Party was still enamoured with the Muslim clerics and was not bothered about gender justice.
In any case, the Congress did not make its stand clear on the issue, till the Supreme Court in August last year declared triple talaq illegal. Neither did it take a position while it was in government at the Centre for 10 years. The UPA had then maintained that it was for the Muslim community to take a call. In fact, one party's top brass, Kapil Sibal, a senior advocate and former Union minister, represented the All India Muslim Personal Law Board, which supported triple talaq in the Supreme Court.
In it's over enthusiasm, the Congress tread just the path BJP would have liked it to take.
See what Congress did in Rajya Sabha while demanding it to be sent to `Select Committee'. It wanted the bill to go to a committee, formed for the purpose of scrutinizing the bill, which would only have members from Congress and its allied parties, leaving members of the government out completely.
This is what Congress leader Anand Sharma said while moving the motion: The Bill be referred to to a Select Committee of Rajya Sabha, comprising the following Members for parliamentary scrutiny and to ensure complete justice for the Muslim women and safeguard their interest and welfare.
The names he proposed were Renuka Chowdhury, K Rahman Khan, Vivek K Tankha (all Congress), Derek O'Brien (Trinamool Congress), Javed Ali Khan (Samajwadi Party) Satish Chandra Misra (Bahujan Samaj Party), Tiruchi Siva (DMK), Majeed Memon (Nationalist Congress Party) KK Ragesh (Communist Party of India-Marxist) CM Ramesh (Telegu Desham Party), Prasanna Acharya (Biju Janata Dal), Misha Bharti (Rashtriya Janata Dal) Sanjiv Kumar (Jharkhand Mukti Morcha) D Raja (Communist Party of India) Abdul Wahab (Indian Union Muslim League), KTS Tulsi (nominated as MP during UPA regime).
Thus, the question is that could there be a parliamentary committee to examine a Bill of this nature without any member from ruling party onboard.
The point was naturally exploited by Jaitley to lead Treasury benches' charge against the Opposition: "What is the kind of parliamentary practice that you are creating. You give a void motion and say that only members representing a particular group will be on a Committee of Parliament. Tomorrow, if Parliamentary Committees are appointed, in whichever House a party has a majority, everybody of that particular party will constitute hundred percent of the Committee. This has never happened since 1952 in this Parliament."
The winter session of Parliament ends on Friday but the triple talaq debate will continue to heat up the Indian politics in days and weeks to come.
Find latest and upcoming tech gadgets online on Tech2 Gadgets. Get technology news, gadgets reviews & ratings. Popular gadgets including laptop, tablet and mobile specifications, features, prices, comparison.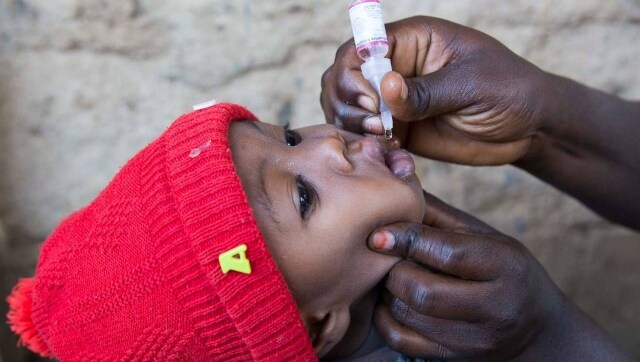 India
The National Immunisation Day (NID), commonly known as Pulse Polio Immunisation programme, was scheduled for 17 January across India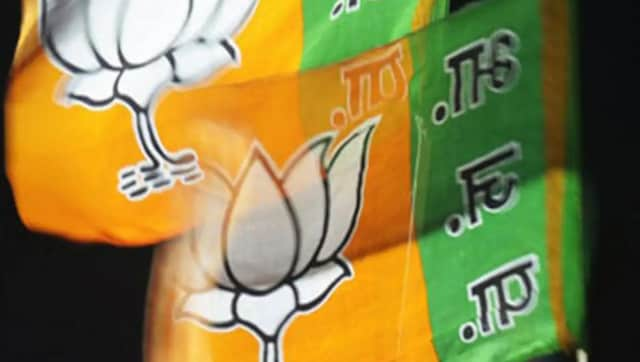 Politics
AK Sharma, a 1988 batch officer from Mau district in Uttar Pradesh, is considered close to Prime Minister Narendra Modi and had worked with him in Gujarat
India
The pilot issued an apology saying his tweets 'may have hurt sentiments'. A GoAir spokesperson said the airline has a zero tolerance policy on such matters