TMC's rape response playbook: How Mamata Banerjee created a Tapas Pal
Pal's first defence is the Amit Shah defence. Find an innocuous rhyming word.
Welcome to Dadar Kirti – the A-rated version.
Audiences in Bengal were introduced to Tapas Pal as a baby-faced innocent-looking simpleton in 1980 in the wholesome comedy film Dadar Kirti (The Antics of the elder brother).
Almost 35 years later, Pal has become a real neighborhood Dada and his kirti is no longer good wholesome fun.
His June 14 comments about rape have gone viral after being aired on Bengali television.
"Ekta jodi kono birodhi aajke Trinamuler kono meye, kono baap, kono bachchar gaye haat dey, tader gushti ke ami jaa taa kore chole jabo. Amaar chheleder dhukiye debo rapekore chole jabe, rape kore chole jabe…. (If anyone from the Opposition dares touch a daughter of Trinamul, a father from Trinamul, a child from Trinamul, I will do whatever I can to their entire clan. I will set my boys on them, they will rape them, they will rape them.)"
Pal's first defence is the Amit Shah defence. Find an innocuous rhyming word. Shah famously split hairs between badla and badlav after the Election Commission pulled him up for an incendiary speech in Uttar Pradesh. Pal is trying to weasel his way out of this controversy by saying he meant "raid" not "rape". A trained film actor should really be more particular about his diction.
Next we have the Abhijit Mukherjee duck. Find a woman in the family who can face the media. When Mukherjee was lambasted for his comment about "painted and dented" women protesting rape, his sister Sharmishtha apologized on his behalf. Now Pal's wife Nandini, a popular cooking show host and Big Boss Bangla contestant, has told the media "On behalf of him, I am saying sorry".
And finally we have the statute of limitations excuse. That boils down to this is old news being dug up for political vendetta. Pal tells The Telegraph "The speech happened sometime back. I think during the elections. (The elections were long over by June 14). It was around the time when (CPM workers) were kicking pregnant women. Commandos had to be called in for the elections… I really don't know why they are telecasting it now."
Stay tuned for the if-anyone-was-offended-my-apologies non-apology.
Confronted with actual footage, Trinamool has reacted with alacrity. Though Didi has kept mum, she has demanded a written explanation from Pal. Rajya Sabha MP Derek O'Brien condemned Pal's speech with "all the authority at my command".
That's commendable but it's not clear how much authority O'Brien has at his command. Trinamool, as a party, has shown little sensitivity to the issue of rape though O'Brien has written on his blog that every rape "is a crime too many" and there should be "no question of which party the rapists may or may not belong to".
As an Opposition leader, Mamata rightly excoriated the CPM when Jyoti Basu dismissed a rape case as just as an incident "that happens". Bantala, Birati, Nandigram are all blots on the CPM's record when it comes to gang-rape and assault. In government, however, Didi has treated rape not as crime but as part of a political conspiracy to defame her government. Her party leaders have played follow-the-leader. The Trinamool playbook on rape seems to have a few set rules.
Politicise: Mamata infamously tried to frame the 2012 Park Street rape case as a "shajano golpo" or concocted story. That has pretty much set the tone going forward. When a woman alleged that a group of robbers gang-raped her on a train in Burdwan, Mamata said it was "false" because "she happens to be the wife of a CPM supporter". As a matter of fact, the woman had been widowed 11 years.
Disparage: After the infamous Park Street rape case, Trinamool MP Kakoli Ghosh Dostidar was hauled up by the state's Human Rights Commission for saying the Park Street rape case "was not a rape at all" but a "misunderstanding" between a "woman and her client". What kind of mother would be out at a discotheque so late at night wondered another of Mamata's ministers.
Dismiss: "Ami shuney niyechhi. Apni beshi kotha bolben na, chope! (I've listened to everything. You don't talk too much, shut up)," Mamata snapped at the village women in Kamdhuni who were crowding around her with anguished grievances about unlit roads and liquor dens after a horrendous gang-rape there. At a rally in Minakhan, Mamata thundered,"Are all women in the state being raped?"
Quibble: When the NCRB report showed Bengal as having the highest share of crimes against women in 2012, Mamata did not take it as a challenge to improve. She chose to focus on one statistic that Kolkata had 68 rape cases which was lower than other cities. Her government complained that rapes had come down and "the NCRB refused to publish our disclaimer despite our communication". Even in a story where there were actual sexual assault victims, Mamata's government could not resist playing Victim-in-Chief.
Trivialize: Tollywood action hero and now MP, Dipak Adhikari or Dev got into hot water on the campaign trail when he joked to the Bengal tabloid Ebela about the media attention his campaign was getting. "Enjoy…! It's just like being raped, yaar. You can shout or you can enjoy." For Dev, rape was just a joke. He quickly tweeted out an apology: I m new in politics. My heart is clean. No offence meant 2 any1. I respect Maa,sis al women n brothers. . Dint mean 2 hurt any1. SINCERE SORRY." It had little impact on his campaign. He won by a huge margin.
Pal is just the latest and most egregious offender. And his misfortune is he has been caught on tape because cellphones are everywhere.
Pal, one of Tollywood's earliest converts to Trinamool has had apparently been on the outs with Didi for appearing at an event with Saradha-stung MP Kunal Ghosh. Before the 2014 elections there were rumours he would not get a ticket. The BJP had been hopeful about picking up his Krishnanagar seat. Some are seeing his extra-strong braggadocio as a way to curry favour with Didi. He didn't just talk about rape. He bragged about carrying a revolver to finish off Trinamool's enemies. "Rangbaji Tapas Pal korechhe," he boasted. (Tapas Pal too has been a toughie). Rape is just part of a larger threat of violence for Pal. Fighting words he no doubt hoped would warm Didi's heart?
Social activist and former IPS officer Kiran Bedi says "Onus is on Mamata Banerjee to throw him (Tapas Pal) out of party, suspend him from Parliament and register FIR."
Trinamool might in fact make an example of Tapas Pal. He will be no great loss to the party. But there is a larger rot that's becoming increasingly visible which is more disturbing than whether a Tapas Pal stays or goes. Pal's rant comes in a culture where his comments are not booed by the crowd which hoots and hollers and cheers.
It comes in a state where rape has become common political parlance. In 2012 senior CPM leader Anisur Rahman criticized Mamata's policy of compensating rape victims by saying, "We have told the chief minister in the Assembly that the government will pay money to compensate rape victims. What is your fee? If you are raped what will be your fee?"
At that time Partha Chatterjee, Mamata's Parliamentary Affairs minister had said "We hang our head in shame. It has tarnished Bengal's culture." This time, even as he distanced the party from Pal's remarks, Chatterjee said "It has to be seen in what context he has said those words. It needs to be seen if any of the people or women were subjected to any attack."
Chatterjee is right in a way. It is about context. The context is Pal is hardly the exception to the rule. Trinamool should crack down on Pal but in making an example of Tapas Pal, will the party let itself off the hook?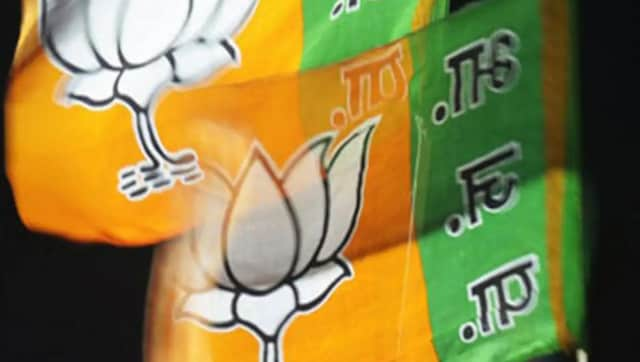 India
The development comes days after BJP MP from Alipurduar John Barla and Bishnupur MP Saumitra Khan stoked a controversy by demanding a Union Territory for north Bengal districts and a separate state comprising the Junglemahal region
India
The Trinamool Congress Wednesday virtually ruled out the possibility of reinducting turncoat TMC MP Sunil Mondal, who had switched over to the BJP last year
India
After Nusrat Jahan's case, the government should take a lead and codify the law on subjects like live-in relationships