Traditions in Nagaland keep women out of politics even as 2018 polls see five female contestants, highest in state's history
The Nagaland Assembly Elections 2018 will see five women candidates contesting the polls, the highest ever to fight an Assembly election in the state
Kohima: Nagaland participated in its first election in 1964, two years after attaining statehood. In 1969, for the first time, the state saw two women — Ravole U and RL Kinghen — contesting the Assembly polls. However, both of them lost the election after getting 32.6 percent and 37 percent respectively of the votes polled in their respective constituencies.
Since then Nagaland has witnessed ten Assembly elections, but the state is yet to see a woman representative in the state Assembly. Until 2013, a total of 16 women had contested. The first and only time Nagaland saw a woman legislator was when United Democratic Party member Rano M Shaiza was elected to Lok Sabha in 1977. When Rano fought state elections in 1982, even she ended up forfeiting her deposit.
This time, five women have joined the poll fray, the highest number of women candidates ever to fight an Assembly election in Nagaland. Is there hope this time around?
Barriers? Majority opinion, muscle and money
After a long legal battle by women's groups in Nagaland, when the state government announced it would hold the urban local body (ULB) polls with 33 percent reservation for women in February 2017, the opposition by some Naga tribal groups was loud and clear. They insisted that the reservation went against the customary laws, protected under Article 371(A) of the Constitution, which gives some special provisions to Nagaland.
There was a violent reaction against the decision as well. Two people died and many government buildings were set ablaze in the chaos, ultimately forcing Chief Minister TR Zeliang to step down.
The situation led to the ULB polls being declared null and void. The state government also requested the Centre to pass an ordinance to exempt Nagaland from reserving seats for women in the municipal polls.
Many aspects of life in Nagaland, even today, are governed by time-honoured customs and practices. This is one of the reasons why women are not encouraged to participate in governance. Abeiu Meru, president of Naga Mothers' Association, which had been behind the campaign to get the reservation implemented, says Naga tradition, over the years has limited women's role to nurturing the family.
"A girl is schooled from her mother's lap that her role is to follow the footprints of her mother and nothing more. Even highly-educated women with the calibre, higher than most men, find it difficult to break it. And it has been boosted largely by the majority opinion," she says.
Chuba Ozukum, president of tribal body Naga Hoho which had opposed the reservation, says they weren't against women participating and being part of policymaking.
"We know and understand the capability and capacity of Naga women, and they being part of policymaking will lead to less corruption in the state. But Nagas have a very strong and committed customary law that can't be bypassed even today. It is a fact," says Ozukum.
The tribal bodies and women's organisations couldn't come to an agreement, he says.
Asked why he thinks no Naga woman has ever won a seat, Ozukum says it's because Nagaland has one of the most corrupt and costliest elections.
"Clean election in the state may take another 20 years or more. For the current election system, Naga women candidates need to be very strong financially. Muscle and money power is the talk in Nagaland for election."
Political parties unenthusiastic
Of the five women candidates fighting this election, one is an Independent, two are from the newly-formed NDPP and the remaining are from BJP and NPP. Not enough, but political parties in Nagaland identifying potential in women candidates is a recent development. Historically, they have been reluctant in giving tickets. In the twelve assembly elections that have taken place in Nagaland so far, political parties have given tickets to only eight women.
Not surprisingly, the political parties shirk responsibility. Nagaland Pradesh Congress Committee (NPCC) spokesperson GK Zhimomi says, "When no women come forward to seek tickets, it is unfair to ask why political parties don't issue them to women."
Rekha Rose breaks that myth. She says she had approached top members of ruling party NPF in January this year for a ticket from Chizami constituency, but "it did not work out". Eventually, the 35-year-old decided to fight the election as an Independent candidate.
Rekha talks about the added difficulty of fighting against a three-time MLA "when you don't have people coming and campaigning for you".
"Unlike other candidates, I am not spending money," says Rekha, still, she is seeing some change in people.
"A man came up to me and said enough of man's leadership and it's time to give chance to women. I had opposition from my village and I may not win this election. But the message I put across will go a long way. I have not compromised on my principles," she adds.
Rekha says there are many reasons why women have been kept away from politics. "It's traditions, culture and customary laws which don't allow women to be part of policymaking. But we have come to a level where a man is ready to accept women in politics and leadership," she says.
Is anybody listening?
​
(Sarah Konyak is a Kohima-based freelance writer and a member of 101Reporters.com, a pan-India network of grassroots reporters.)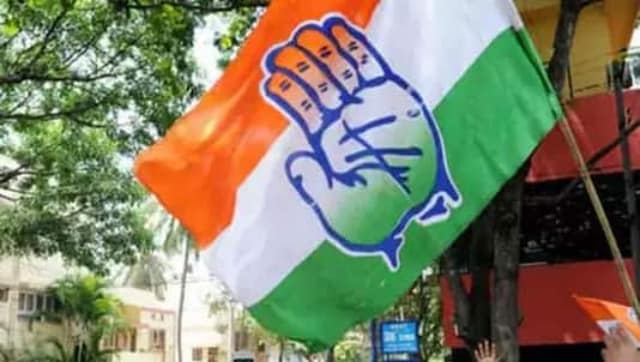 India
The Speaker's office confirmed that the resignation has been accepted.
Politics
Nitish Kumar's move to ditch the BJP in Bihar could shape national politics. The veteran politician has nursed the ambition to become the prime minister for years. There's a strong chance that he could emerge as the Opposition face to take on Narendra Modi in the 2024 general elections
Explainers
Sources have claimed that Radhakrishna Vikhe Patil, Chandrakant Patil, Girish Mahajan, Sudhir Mungantiwar will be inducted from the BJP camp. Meanwhile, from the Shinde camp, Uday Samant, Dada Bhuse, Sandeepan Bhumre, Sanjay Shirsat and Gulabrao Patil will likely join the cabinet