TR Zeliang sworn in as chief minister of Nagaland; NPF expels rebel leader from party
TR Zeliang was sworn in as the chief minister of Nagaland on Wednesday, however, soon after the ceremony the NPF expelled the rebel leader from the party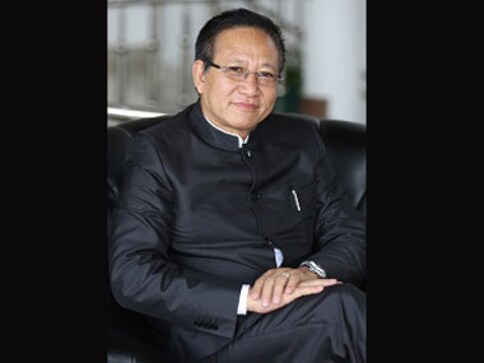 Rebel National Peoples Front leader TR Zeliang was sworn in as the chief minister of Nagaland in the presence of Governor PB Acharya at 3 pm on Wednesday. However, according to sources soon after the swearing-in ceremony Zelian was expelled from the party.
"He was adamant and has already planned to dismantle the NPF party," NPF working presidents Huska Yepthomi and Apong Pongener said.
Zeliang, however, was unfazed saying he would continue to remain the NPF leader in the House.
"The expulsion from the party does not affect the membership inside the House," he said.
Zeliang was appointed the new chief minister after former chief minister Shurhozelie Liezietsu and his supporters failed to turn up at the Assembly for the floor test on Wednesday.
TR Zeliang sworn in as the new Chief Minister of #Nagaland at Darbar Hall, Raj Bhavan in Kohima. pic.twitter.com/ldyLVqmwUB

— ANI (@ANI_news) July 19, 2017
Meanwhile, Nagaland governor has asked Zeliang to prove his majority on the floor of the House on or before 21 July.
According to PTI, Acharya had on Tuesday directed Speaker Imtiwapang Aier to summon an emergent special session of the Assembly at 9.30 am for Liezietsu, who is facing a rebellion from MLAs of NPF, to seek a confidence vote.
Aier, who adjourned the House sine die on Wednesday, said the motion to prove the majority of Liezietsu could not be taken up as he was not present in the Assembly. "I have already submitted a report to the governor on the development in the House," Aier told IANS.
Zeliang, leader of the rebel NPF MLAs, was present in the House along with his followers.
According to IANS, Liezietsu, who was a non-elected member in the 60-member House, claimed to have the support of 10 members of the ruling NPF legislators and one Independent member. Efforts to contact legislators of the Liezietsu camp turned futile as they did not take calls.
In Nagaland Assembly one seat is vacant. The ruling Democratic Alliance of Nagaland coalition has 47 NPF legislators, four BJP members, and eight Independents.
The rebellion within the ruling coalition erupted when a section of the NPF accused Liezietsu of indulging in "nepotism" by appointing his son Khriehu Liezietsu as his advisor with cabinet status and pay.
Liezietsu, who is also NPF president, was sworn in as chief minister on 22 February after Zeliang resigned following a violent protest by tribal groups who were opposed to his move to hold civic polls with 33 percent reservation for women.
With inputs from agencies
Politics
The announcement was made in Delhi during a press conference by the BJP, which had won 303 of the 403 assembly seats in the last elections in 2017 in Uttar Pradesh
Politics
Rashmi Varma had made her debut in 2014 when she retained Narkatiaganj for the party in a by-election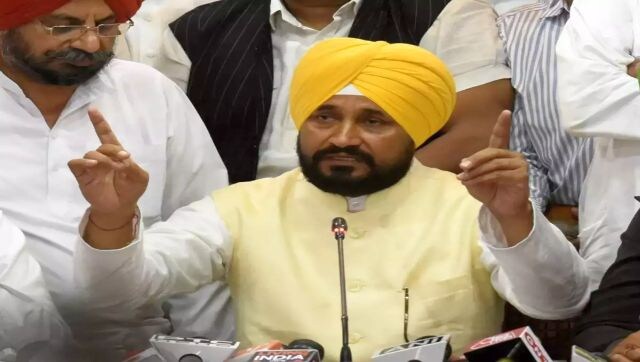 Politics
The Union home ministry has sought a report from the Punjab Government on the security breach during the Prime Minister's visit to Punjab on 5 January, 2022