Total domination: BJP shrinks as Narendra Modi grows
Is the Modi wave strong enough not to brook dissent among scorned party veterans? If that is so why are senior BJP leaders scampering for safe seats?
With so much dirty linen being washed in public the BJP's claims of total consensus on all decisions over the past few weeks hold no water. RSS supremo Mohan Bhagwat warning party workers against just chanting the NaMo mantra and leaders of L K Advani, Murli Manohar Joshi and Sushma Swaraj's vintage resenting the party's rapid transformation into a one-man entity point to growing unease.
The RSS blank cheque to Modi with clear instructions to get the desired results leaves him free to try all machinations in Bihar, Uttar Pradesh and Madhya Pradesh as he did in Gujarat.
The Sangh has been preparing the ground for such transformation for nearly five years. An RSS ideologue had opened up in early 2010 — after the NDA's abortive attempt to wrest power under Advani —to say that Sangh wanted the geriatric leaders to hang up their prime ministerial ambitions and take up advisory roles. Advani overlooked the signals.
Ironically he was made to wait for Modi's verdict on his candidature from Gandhinagar till late on Tuesday. What would be his role in the event of the NDA's victory? Will he be serving under Modi?
The entire exercise of seat distribution reveals complete control of Modi along with party chief Rajnath Singh and vice-president Arun Jaitley. Interestingly the Singh- Jaitley confrontation had cost the BJP dear during the previous General elections. Images of Atal-Advani era are being scrubbed off swift and hard. The two leaders no longer greet you from the party bill-boards. Modi is just the man of the moment.
Is the Modi wave strong enough not to brook dissent among scorned party veterans? If that is so why are senior BJP leaders scampering for safe seats?
Even Modi has kept his Ahmedabad substratum secured while taking a plunge in Varanasi.
Arun Jaitley elbowed out Navjot Sidhu to stake claim for Amritsar on realising that he needed to do more than just pull strings from backstage as he has done for 25 years now. Sidhu, for whom the Amritsar electorate had issued a 'missing' notice, has refused to contest from anywhere else. He would have in any case struggled to win a third term after falling out with Akali stalwart Parkash Singh Badal. Jaitley sought to placate Sidhu saying he was "bowled over" by grace and dignity shown by him.
The party is making compromises with people it had discarded for certain principles. In Bihar, another state where the party is playing for high stakes, the tie up with Ramvilas Paswan has changed the caste equations. The BJP vice-president C P Thakur, deputy speaker in the Bihar assembly Amrendra Pratap Singh, as well as Giriraj Singh and Ashwini Kumar Choubey, all representing upper caste interests, have clearly indicated their opposition to alliance with Paswan. Modi has overruled the protests apparently in the hope that the upper caste voters have nowhere to go accept BJP.
The RJD leader Laloo Prasad Yadav whom Paswan ditched to join hands with Modi sees an unexpected silver line here. He says the Bihari will reject Modi-- and therefore Paswan too—for the BJP's recent alliance with Raj Thackray in Mumbai. This should alert Biharis who have been humiliated in Mumbai, he says. But the Modi counter comes in the form of alliance with Ramkripal Yadav, a Laloo loyalist of 25 years' vintage. Ramkripal is perhaps even a better catch than Paswan as he hits Laloo where it hurts most. Ramkripal's departure exposes Laloo's weakness for family ties which he has put ahead of party's interests. Yadav's have now three leaders to choose from. Sharad Yadav of the JD(U), Ramkripal of BJP and Laloo Yadav. With Laloo's Muslim-Yadav (MY) formula gone through a shredder the question now is whether BJP would still remain untouchable to the Muslims?
Even in Madhya Pradesh the pendulum seems to have swung the other way since the assembly elections. In the initial stages of the assembly campaign Chief Minister Shivraj Singh Chohan wasn't sure of Modi's status and stature in the party's scheme. His road shows through the state were carried out without Modi's images on promotional material. Even the Congress had conceded that Chief Minister Shivraj Singh Chouhan was mainly responsible for the ruling party's sterling performance in the November elections, though Modi made more than 15 sorties in the state. Three months down the line the party posters have banished Chouhan. As is his wont Narendra Modi stares down most hoardings in first person singular number in Madhya Pradesh. Whether this cuts ice with a sizeable Muslim electorate in the state is to be seen.
The other heartland state Rajasthan, however, looks completely at ease with Modi.
Find latest and upcoming tech gadgets online on Tech2 Gadgets. Get technology news, gadgets reviews & ratings. Popular gadgets including laptop, tablet and mobile specifications, features, prices, comparison.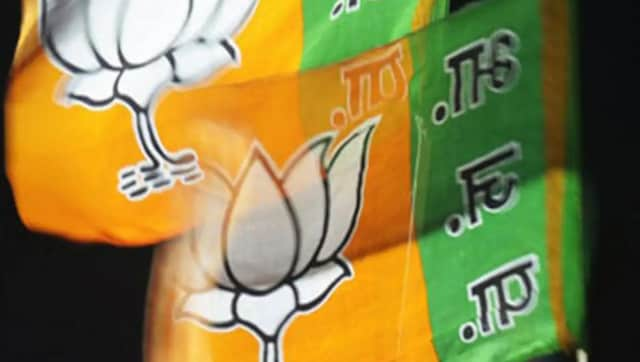 Politics
AK Sharma, a 1988 batch officer from Mau district in Uttar Pradesh, is considered close to Prime Minister Narendra Modi and had worked with him in Gujarat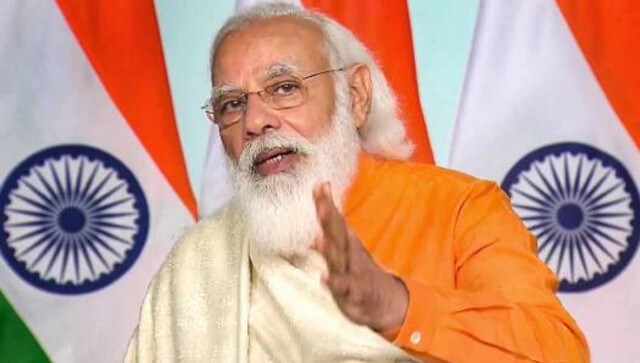 India
Aimed at boosting tourism in the region, the trains will connect Kevadia to Varanasi, Dadar, Ahmedabad, Hazrat Nizamuddin, Rewa, Chennai, and Pratapnagar
India
The pilot issued an apology saying his tweets 'may have hurt sentiments'. A GoAir spokesperson said the airline has a zero tolerance policy on such matters