Time to reflect on violence against animals carried out in the name of religion and superstitions
We need to get over the violence that is being done to humans and animals right now because of a seriously warped climate of selective identity-politics.
A painful discussion took place on television recently about how elephants are abused in captivity in India. We saw close-ups of cruel owners burning the soles of elephants' feet, beating them, tying them up in chains, and allowing their wounds to fester, or even worse, applying inadequate medication roughly to their injured eyes.
A few days ago, we witnessed a bizarre social media spectacle of two medical students in Chennai filming themselves throwing a small stray dog off the roof of a house. Miraculously, the dog survived, was rescued, and is now known as Bhadra.
Soon after that, we saw scenes that shredded whatever hope we might have still had for a miracle that decency might exist among humans. We saw that horrendous video of a group of boys in Hyderabad burning a bunch of puppies alive.
"What we forget about animals, we forget about ourselves." Jonathan Safran Foer wrote in his influential book Eating Animals.
And as for what we forget about humans…
We have seen more than one horrendously degrading video of young men (and now some women too) being beaten by mobs fancying themselves to be "cow protectors."
If a cow could speak, what would she say to them?
If a puppy could speak, what might it say to those burning them, just out of sheer malice?
If an elephant could speak, what would it say?
And if we humans, we privileged masters of the planet and all its lives, could speak the truth for a change, what would we say then about our relationship to animals? Can we say that we are speaking in their name only out of compassion, or are we guilty at times of using their pain and suffering to advance some painful and cruel agendas of our own, since we are "human," and use our gift of intelligence to divide ourselves into races, castes and religions.
In the case of the cow, used historically as a symbol of conquest, coercion, conversion, resistance, compassion, anti-colonialism, nationalism, and unfortunately, communalism and casteism too, this tendency is obvious. Cow politics are human politics. Cows have been used as an excuse to malign whole groups of people. It is clear.
But what is less obvious perhaps is the very strange way in which the discourse on the elephant is now being spun into an attack on another group of people altogether.
A discussion on the abuse of elephants in captivity, some part of which arguably has a context of captivity in temples, has turned instead into a one-pointed attack on Hinduism as if elephant abuse is chiefly a problem with Hindu temples and nowhere else. While no one can fault the animal rights activists trying to help the captive elephants, a closer look at the sensational and selective manner in which Rajdeep Sardesai presented his show raises some questions about intent and integrity.
Consider the follow ways in which the programme was framed:
First of all, the programme was presented on social media at least not as a general investigation of elephant abuses, but specifically as a problem with tradition:
https://twitter.com/IndiaToday/status/757847688494800896
And once on air, Sardesai framed the issue right at the beginning not so much as a problem with the capture and abuse of wild animals, but specifically as a problem with temples. "Assaulted, starved, shackled, blinded in our temples," he starts, and, in the next line, goes on to say that all of this abuse is happening "in the name of tradition (and after a pause) and tourism." The brief nod to tourism is important, not because it broadens the picture, but simply because it seems to allow the easy conflation of the abuses being done by the tourism elephant owners (whose motive is clearly commercial rather than religious) with what is allegedly happening at some of the temples in Kerala. Throughout the programme, we witness a video loop of elephants being abused without a clear indication of what is happening where, even as the conversation shifts entirely to a discussion of temples, religion and tradition.
The first question asked by Sardesai is interesting. It is not about how many elephants are in captivity, or in what quarters the abuse is taking place, such as circuses, zoos, private owners, and so on. He jumps right into a dramatic performance of anti-religious outrage, asking "what kind of religious rituals are these," and talking about "double standards." The rest of the conversation, not surprisingly, follows the same theme to the end, with several more probing interventions from the host on how critics of his programme might blame him as being "anti-tradition." One of the guests calls for a ban of elephants in temples, and says it's a form of "barbarism." Another guest calls for the confiscation of temple elephants and their removal to a sanctuary. The host concludes, once again, with a turn to Lord Ganesha, asking what the point in observing Ganesh Chaturthi might be if elephants continue to be in chains in temples.
Naturally, the incessant imagery of elephants being tortured by cruel and callous human beings and the whole diatribe on temples, led to expected reactions from viewers. One famous viewer tweeted, unsurprisingly enough, in strongly anti-religious terms:
https://twitter.com/Simi_Garewal/status/758667774495494144
The question we need to ask is simply this: Is a singular demonisation of Hinduism on this particular issue really the most honest way to go about it? By all means, one can have a debate on the meaning of tradition, and the place of animals in religion; whether it is ceremonial displays of elephants in a few Hindu temples or mass slaughter of other animals on the streets and alleyways of India during other festivals. But in this particular case, when the real issue was the capture and abuse of elephants for a wide range of contexts, why is it that the debate somehow narrowed down to some kind of a trial for Hinduism, as if elephant-abuse is written in the Vedas as some sacrosanct custom for all Hindus in the manner of other abuses of animals and humans in other traditions?
It is telling that in the entire programme, neither the host nor the reporters share any pertinent facts on the nature and extent of elephant capture, captivity and abuse: How many elephants are actually in temples, especially when compared to those held by private tourist operators, wedding and political rally touts, circuses, and poorly maintained zoos for example (some of that information is in this article, which says that out of 3,500 captive elephants in India, about 2,500 are privately owned and the rest include wildlife boards, circuses, zoos, and temples.)
If the majority of captive elephants in India are not in temples, then why did we not hear from Rajdeep Sardesai on the condition of elephants in all these other places? Why was it temples and traditions throughout? Perhaps Sardesai is unaware that there are viewers of this show who wholeheartedly support freedom for elephants and indeed all animals and cannot be dismissed as mere fundamentalists who defend elephant abuse in the name of tradition. There are viewers who can support a world in which freedom from pain for animals and human is more important than any religious prerogative, or even secular prerogative for violence either (I don't know where to put Sardesai's famous comment from some time ago that he enjoys his beef and his Gayatri Mantra on this spectrum, since beef doesn't come without abuse, torture, and murder either).
Elephants are wild animals and should not be in captivity, in my view. Yet, at the moment, we do have them, in zoos, in temples, in circuses, and in innumerable tourist attractions. If we truly feel for them, then we must do what we can, and first of all avoid the temptation to go sit on them for joy rides, for one thing, and then engage precisely with their owners, caretakers, or abusers, as each case may be, and work towards an appropriate form of rehabilitation. That would be the right thing to do.
Yet, what the latest TV and social media campaign for the elephant seems to have done is to merely use the suffering of elephants as a pretext to presume that somehow Hinduism is to blame for their pain, and heap abuse and condemnation on the religion in tones spanning from the seemingly factual to the bizarrely hysterical.
Tradition can and must be debated, especially by those who live it and respect it. But setting up elephant abuse as "Hindu tradition" for the sake of a predetermined agenda is not simply Hinduphobic, but a sign of a virulent anti-Hindu fanaticism that has become normative in a certain class of Indian elites. We need to get over the violence that is being done to humans and animals right now because of a seriously warped climate of selective identity-politics. We don't need to be nice to cows in the name of a religion or nation, nor do we need to attack a whole religion in order to be nice to elephants. We do need to be better at being human, though, and for that, some degree of honesty in how we use the pain of animals to advance our own agendas and superstitions should be something we think about carefully.
Vamsee Juluri is a professor of media studies at University of San Francisco and has authored many books including Becoming a Global Audience: Longing and Belonging in Indian Music Television.
India
Since Moscow has begun to project Pakistan as the key pillar of Russia's South Asia policy, New Delhi cannot continue its foreign policy within the traditional framework of non-alignment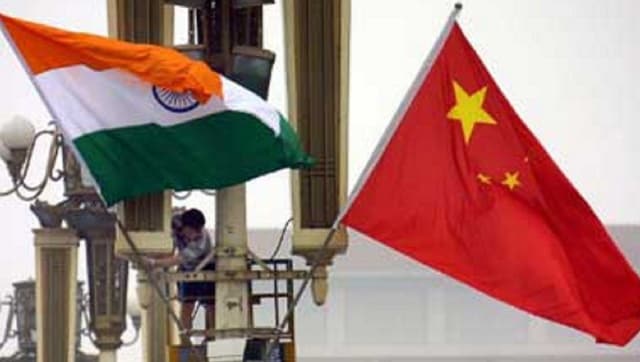 India
Notwithstanding the fire and brimstone response from Beijing, New Delhi should gradually aspire for a more normalised, cooperative and rational relationship with Taiwan
India
For a while it seemed that amidst all the darkness and despair in the world in 2021, India-Pakistan relations had taken off on a positive note