TIME magazine's recent cover story which labels the Indian Prime Minister Manmohan Singh as an 'underachiever', has led the opposition to ask for PM's resignation. Vinod Mehta, Editorial Chairman of the Outlook group, says that there is nothing new that the TIME magazine has said instead it is six months late in its analysis.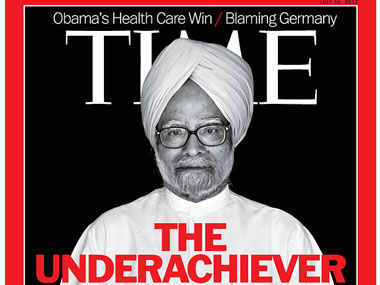 "Because we are in awe of TIME magazine this is the last word. But I am afraid they are six months late," Mehta said to CNN-IBN.
According to Mehta Indian media houses have not been as kind as TIME and have used much harsher words for the PM.
"I am rather surprised for the wall to wall coverage the TIME magazine has given because we in India have been saying less kinder things about the Prime Minister than underachiever," he said.
"Underachiever as a verdict is kind. India media has called him a failure, someone who is in the office and not in power etc," he added.
Updated Date: Jul 10, 2012 15:39 PM