'Thulla': A lexical journey of the word that got Arvind Kejriwal into trouble
Thulla has landed Kejriwal in a city court which has now to decide whether the term is defamatory, for which it must first ascertain the exact meaning of the word. This is not going to be easy as the word does not figure in any standard Sanskrit, Prakrit, Apbhransh, Hindoostani, Hindi or Urdu dictionary.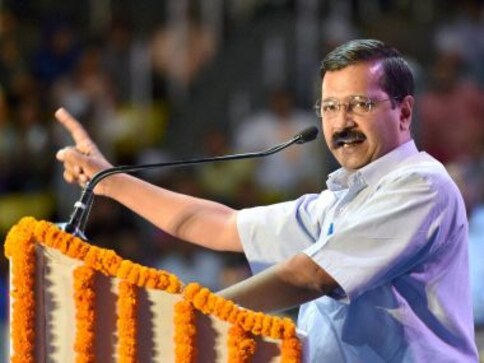 "Even if a Thulla is caught demanding money from the street vendors, we can't try him."
— Delhi CM Arvind Kejriwal in a TV interview, on 17 July 2015
Thulla has landed Kejriwal in a city court which has now to decide whether the term is defamatory, for which it must first ascertain the exact meaning of the word. This is not going to be easy as the word does not figure in any standard Sanskrit, Prakrit, Apbhransh, Hindoostani, Hindi or Urdu dictionary.
I have checked over two dozen authoritative wordbooks published during the last hundred years or so but have not found the word anywhere. I have, no doubt, stumbled upon similar sounding words like Thalla, Thaliya, Thallu, Thalua and Nitthalla, but not Thulla.
The words mentioned above are common in the Hindi region and are all listed in Hindi dictionaries as variants of Prakrit Thall meaning 'idle, indolent, laggard, lackadaisical, lazy, slack, slow, slothful, poor, moneyless, and destitute'. Thulla, however, is not given as a variant of Thall, nor is it listed as an independent word derived from a different source. Thall is recorded in dictionaries as deshaj in origin, that is, a word whose origin cannot be traced to Sanskrit and which is, therefore, assigned the status of 'country born', or one born among the common people, the aam aadmi.
This means that Thulla is a neologism that has not yet come to the notice of lexicographers. I called up friends in some cities and towns in the Hindi states to find out if they had heard the word used in their neighbourhood. Most of them said that, though the word sounded familiar, they had not actually used or heard it used in their social circles until, of course, Kejriwal made it famous. Those who said that they seemed to have heard the word, even if not used it themselves, apparently confused it with Thalla and Nithalla, meaning the shirker or idler in common parlance. Thulla is new even to Google where it made its first appearance after Kejriwal gave it currency last month.
Taking the hint from him, some bloggers have given its slang meaning as 'policeman' or 'cop'. However, its meaning cannot be as simple as that, for it would not have generated such heat if it merely denoted a policeman or was merely a euphemism for one. It must have a certain snide aspect to it to cause such uproar.
If it is not listed in standard dictionaries, it must certainly be a slang word and, if it is new even on the Net, it must be hot off the street. This is understandable as there is always a time lag between the slang use of a word and its inclusion in wordbooks. It seems that Thulla started its career quite some years ago as a cant word among street urchins, rag pickers, drug pushers, pickpockets and chain snatchers from whom it spread among roadside vendors, their helpers and delivery boys, rikshaw-pullers and three-wheeler drivers. Soon it sneaked into the jargon of the city's uppity adventure bikers and has from there crept almost stealthily into the informal lexicon of middle class teenagers and school and college students.
Kejriwal must have picked the word from the streets during his election campaign. The fashion for spicing up one's conversation with street slang started among the American haute monde and upper crusts some years ago. As the poor, the jobless and the disadvantaged immigrants and all those living on welfare became increasingly assertive, radicalised, demanding and even hostile, the privileged American classes began shedding their elitist attire, looks and lexicon and went folksy. Soon the American Presidents cast away their Sunday best and slipped into denims and tea shirts and began sprinkling their talk with street slang to gain social acceptance of what they called the folks and whom we here call the aam aadmi. Kejriwal was, obviously, among the earliest Indian public spirited men to catch the whiff wafting in from America and, though the trend may have come from America, the discovery of Thulla is solely his own.
It seems from the context in which Kejriwal used the word Thulla during his TV interview, the tenor and tone of his utterance, and the indignant and snide expression on his face that he used the word rather contemptuously for the police, insinuating a tainted and rotten character. The sense that the word conveyed was that of a cheap and disgraceful, good for nothing fellow who fleeces the helpless instead of earning his keep according to the calling of his duty. That is also more or less what the street use of the term implies, though in the beginning Thulla may have been a bare euphemism, sort of a street watchword. Some net fanciers have tried to link Thullu with the Mumbai slang word Thullu which has gone viral since the TV standing comedian Kapil Sharma gave it currency in his recent shows.
Thullu, however, is a coarse coinage fit for bawdy, slapstick comedy. The TV jokster makes the smutty Thullu even smuttier by adding his double-dealing hand gesture.
Kejriwal certainly could not have intended such a meaning when he used the word Thulla, which is, anyway, different both in origin and meaning from Thalla, Nithalla as also from Thullu.
So what does Thulla mean? Clearly, it means exactly what Kejriwal intended it to mean: a sleazy, shameful and wretched cop. Whether or not that is defamatory is for the court to pronounce. As for its origin, it is not a deshaj or slang word like Thalla and its variants Nithalla, Thalua, etc. Thulla is of pure Sanskrit origin and is the Prakrit, Apabhransh, Hindi derivative from 'sthul' which is pronounced with soft 'th' as in 'thermos.' Change of dental or soft 'th' to cerebral or hard 'Th' is common as, for instance, the shift from soft 'th' in Sanskrit 'sthapan', to fix, to hard 'Th' in Hindi 'Thappa' meaning mark, stamp, seal, engraving. Sanskrit 'sthul' means big, large, thick, gross, etc, and was originally identical with 'sthur' which is also the source of similar meaning words in various Indo-European languages like Greek and Latin 'taurus' meaning bull, Lithuanian 'storas' meaning thick, Swedish 'stura' meaning big or large and English 'store' meaning depot, storehouse.
Though of Sanskrit origin, it is rather uncommon in Hindi and is, therefore, not seen in Hindi dictionaries. The word is, however, common in the Nepali language as Thola and Thulla and is given in good detail in Turner's comprehensive comparative and etymological dictionary of Nepali language published in 1831. In Nepali language, the word means big or large, as in Ghulam Ali's now famous Nepali folk song "Gazalu ti Thulla, Thulla aankha (Gazalu your big, big eyes...)". Yet another common meaning of the term in the language is elder or older as in 'Thola buwa' meaning the elder or older father meaning father's elder brother.
It is from the Nepali language that the word Thola entered the two hill dialects of Garhwali and Kumaoni on the edge of the KhaDi Boli or Saurseni Prakrit-Hindi region. Here the Thola sound changed permanently to Thulla and the meaning got fixed to elder as in 'Thulla bhai' or the elder brother like they say 'mota bhai' in Gujarati. How they slipped into the two dialects should become clear from the fact that for about a quarter of a century from 1790 to 1815 the two districts were ruled by the Gorkhas from Nepal. The word moved over to Delhi with the Nepali and Garhwali immigrants. Here Thulla became standardised in the sense of big, burly and bulky and from there a euphemism for policemen who keep sauntering self-importantly from one handcart to another collecting their keep.
The author is engaged in compiling an etymological dictionary of Indian and Pakistani slang
Entertainment
In conversation with Nandita Das on Zwigato and why she was compelled to tell the story of working people who are a very important part of our life.
Entertainment
Zwigato's box office day 1 collection wasn't promising. But now the film is picking up at a slow pace. Was the release of Mrs Chatterjee Vs Norway on the same day, the cause for slow start?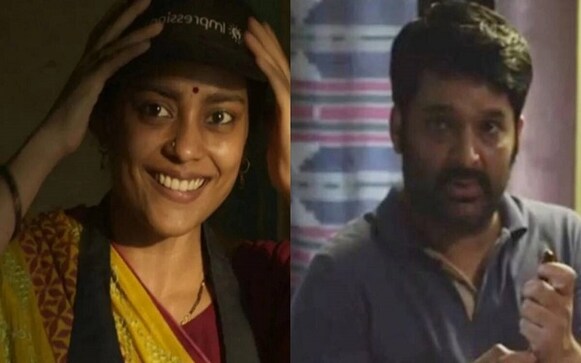 Entertainment
Nandita Das directorial Zwigato strikes a conversation on gig economy and unemployment situation of our country.