Three years of Narendra Modi govt: Development leads BJP as Opposition parties struggle to unite
While Prime Minister Narendra Modi was busy connecting directly with people and announcing new developmental projects for the North East, his political rivals had gathered in Delhi over a lunch sponsored by Sonia Gandhi.
On the completion of Prime Minister Narendra Modi's three years in office, the pre-poll catch phrase "Sabka Saath Sabka Vikas" gave way to a new slogan, "Saath hai, Vishwas hai, ho raha Vikas hai".
To make sure that on the occasion of the third anniversary of the BJP government, the development pitch remains in focus, Modi travelled to Assam to inaugurate the 9.15 km long bridge between Dhola and Sadiya Ghat over Lohit river, the longest in India. The bridge will shorten the distance between Assam and Arunachal Pradesh by 165 km and reduce travel time between the two states by five hours. Besides providing easy connectivity to common people of the two regions, it is of huge strategic importance to security forces in regions bordering China.
Modi's landing in Assam on this occasion also signified that his government was not Delhi-centric and its regional centres are given due prominence be it hosting foreign dignitaries in Goa and Gandhinagar or holding his government's anniversary celebrations in Guwahati by either inaugurating or laying foundation stones for a variety of projects in the North East.
While Modi completes three years in government today, the Sarbananda Sonowal government, the first ever BJP government in Assam, completes one year. Modi's presence in Assam on such a day is a political message of significance to the region.
Modi driving through the just opened Bhupen Hazarika bridge, taking a walk over the bridge and enjoying the cool breeze will for long be discussed there. The contrast between Modi and his predecessor Manmohan Singh could not be starker. Singh, prime minister for 10 years represented Assam in Rajya Sabha but did little for the development of the state and rest of the northeastern region. In contrast to that Modi displays high energy level and keenness to develop the region which for long has suffered neglect. The new catch phrase "Saath hai, Vishwas hai, ho raha Vikas hai", thus acquires a meaning.
It's important that BJP leaders internalise this new slogan for the party now rules 14 Indian states on its own and the number goes up to 17 states which it rules along with its allies.
Interestingly Modi began speaking at a public rally in Assam in the evening, around the time three years ago when he had taken oath of office as prime minister and he reminded people of that. Modi went at length talking about his full majority government and achievements of his government.
While Modi was busy connecting directly with people and announcing new developmental projects for the North East, his political rivals had gathered in Delhi over a lunch sponsored by Sonia Gandhi. The hype around that luncheon opposition unity meet had been punctured by Bihar Chief Minister Nitish Kumar's refusal to be there. Since Nitish is the only credible face in the opposition ranks, his absence made bigger news headline than the meet itself. The photo frame of leaders gathered at Sonia's luncheon was interesting -- Congress, RJD, BSP, SP, TMC, DMK, NCP. Either the leaders present there or other senior leaders of their respective parties are tainted and are on the radar of various investigative and taxation authorities on corruption charges and dubious shell companies deals.
Though Nitish had sent his nominee, Sharad Yadav to attend that luncheon meet but any student of politics knows that Yadav does not have any influence in the party. Yadav is a leader whose area of authority is limited only to making speeches in Parliament not in guiding policy and strategy of his party JD(U).
The so-called united opposition meet was held for twin purposes -- to stitch grand opposition alliance, a UPA 3 to take on Modi-led BJP in 2019 parliamentary polls. Secondly, to reach to an understanding to field a combined opposition candidate for presidential election, hoping against hope that they would be able to defeat candidate of ruling BJP-led NDA.
On completion of three years in office, Modi seems to have become more popular than when he took office. Today there is no leader in the opposition who could stand up to him in terms of popularity and potential outreach. Rahul Gandhi though is 47 years old, young by political standards but he already seems to be a retired leader. He has been consistent in his failures. Even his party workers don't see any worthwhile potential in him. Consider the top echelon of opposition ranks — those who gathered at Sonia's luncheon to decide whether they had the ability to pose any real political challenge to Modi -- Sonia, Rahul, Singh, Lalu Prasad Yadav, Mayawati, Akhilesh Yadav, Mamata Banerjee, Sharad Pawar, Sitaram Yechury, Sharad Yadav, Kanimozhi among others.
But the newsbreak which would have soured Sonia and other opposition leaders' taste came later in the day with the newsbreak that while Nitish chose not to break bread with them but he will be in Delhi to meet Modi on Saturday and will later attend the banquet hosted by him in honour of Mauritian Prime Minister Pravind Jugnauth.
Politics
This will be the first meeting between the three parties in more than six years. Nitish Kumar earlier met Sonia Gandhi at an Iftaar ahead of the 2015 Bihar assembly polls
India
Why can't political parties operate land use changes according to an established and agreed law governing it?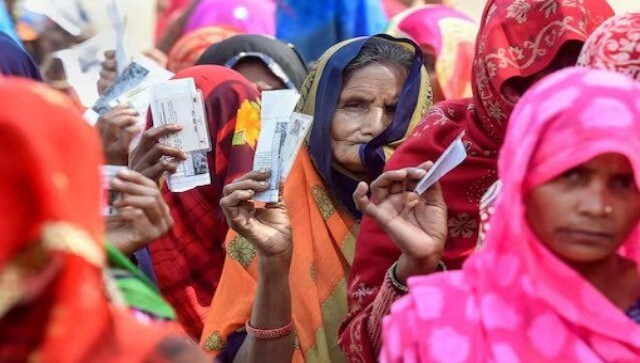 India
Gujarat has seen frequent visits of top national leaders ahead of the elections, and parties are firming up their strategies. The roads of cities and villages of Gujarat are filled up with advertisement banners of political parties