Three years of Narendra Modi: Congress attacks NDA govt over farmer suicides, demonetisation
Congress said that only the BJP and NDA are celebrating three years of the Modi government.
On the third anniversary of the Narendra Modi government coming to power, the Congress on Friday attacked the NDA government on various issues like farmer suicides, unemployment, effects of demonetisation, corruption and party slogans.
"This sad situation is being reflected in farmer suicides," said Congress leader Kamal Nath during a press conference in New Delhi.
"How many farmers have taken advantage of the Fasal Beema Yojana? Rules made in this scheme are so complicated that the selected insurance companies have been the biggest beneficiaries," Nath said, adding that around 35 farmers are committing suicide everyday.
"We have subsistence farmers. They are farmers who are farming not for profession but for subsistence. A strategy of subsistence farming is very important," he said.
"The government did not come out with any schemes on this apart from slogans. No government in history has given more slogans. No government has spent so much on publicity since coming to power," said the Congress leader.
"Employment is the lowest in seven years. Today, the youth are lost because unemployment is high," he said. "Modi had said that new employment opportunities worth Rs 2 crore will be created," Nath said, adding that because of the failure of the government to meet this target, India now needed to create jobs worth Rs four crore. The Congress then hit out at the Modi government over demonetisation, saying that the government still had not come out with data about how much black money was unearthed after the ban on old Rs 500 and Rs 1,000 notes.
"The country still has to know how much black money was unearthed. Almost eight months after demonetisation, the government has still not given any information. People went through difficulties in the hope that black money will be eradicated," Nath said. "All the slogans have been a failure. We've heard so much of talk about corruption. Where is the investigation on Vyapam? Who went to jail? Those who paid money went to jail. Those who took money never went to jail. This is one of the biggest scams in the country," he added.
"We are seing today talks of economic figures like 7.2 percent GDP growth. What does this translate into? Does it translate into jobs or wealth creation? We are seeing in rural India disposable incomes going down," he said. "Unfortunately, the country is becoming a victim to hyperboles and sloganeering," Nath said.
"The future of this country is dark from an economic and social point view. The country is on the verge of seeing strife in the future." Nath added that only the BJP and NDA are celebrating three years of the Modi government. Congress has planned a series of protests and pressers to highlight what they call the failure of the Modi government. In fact, another Congress leader Randeep Surjewala posted a list of planned party press conferences across the country for today.
The party will also hold a day-long protest in Mumbai on Friday against the NDA government.
World
More than 200 universities are functional in the Shehbaz Sharif-led country, which were giving degrees to thousands of students. However, a degree is not a guarantee of employment, a senior research economist said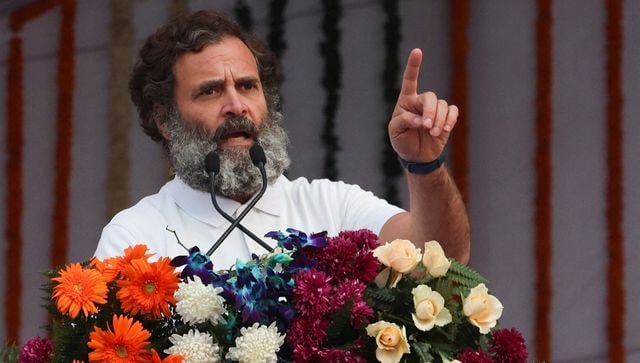 India
Congress leader Rahul Gandhi has been sentenced to two years in prison by a Surat court in a 2019 criminal defamation case over his alleged remarks about the 'Modi surname'. The Wayanad MP now faces the risk of disqualification from Parliament
World
The defence industry has been under pressure over high demand and a lack of personnel linked to Moscow's intervention last year in Ukraine