This govt is destroying Bengal: Buddadeb shares dais with Rahul, calls for ousting Mamata
CPM veteran and former West Bengal chief minister Buddhadeb Bhattacharjee on Wednesday shared the stage with Congress vice president Rahul Gandhi, and called for ousting the 'undemocratic' Mamata Banerjee government
Kolkata: CPM veteran and former West Bengal chief minister Buddhadeb Bhattacharjee on Wednesday shared the stage with Congress vice president Rahul Gandhi, and called for ousting the "undemocratic" Mamata Banerjee government and save the state.
Addressing a rally at the Park Circus ground here, where a host of Marxist and Congress leaders were present on the dais, Bhattacharjee said: "You can very well understand the significance of this meet. Kolkata has not witnessed this before. This is unprecedented.
"There are Left and Congress leaders on the dais. Why have we assembled? We are here because there is grave danger before us. The Trinamool government is a terrible government. This government is destroying Bengal," he said.
"To save Bengal from it, we have to unite, and that is why we have united here," said Bhattacharjee, who along with Gandhi, was felicitated with a giant floral garland atop the dais amid loud cheers and claps.
Castigating the Banerjee government for "sending the economy of the state into tatters and "unleashing a reign of terror", Bhattacharjee gave the call "Drive away Mamata, save Bengal".
India
Fernandes, a former Union minister and Rajya Sabha member, died at a private hospital in Mangaluru on Monday. He was 80, family sources said.
Politics
Addressing the foundation day of the All India Mahila Congress, Gandhi said that the ideology of the Congress is completely opposite of the BJP-RSS and only one of the two ideologies can rule the country.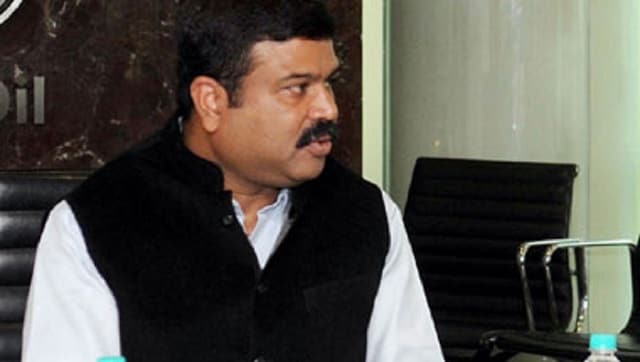 India
The minister's response came after the former Congress president called for the postponement of the NEET examination as many other examinations are scheduled around 12 September