There's more to Assamese actress and BJP MLA Angoorlata Deka than her beauty
The commentary on Assamese actress Angoorlata Deka, the first time BJP MLA from Batadroba, has been sexist and ofensive
You might think that when a first-time candidate and political novice campaigns against a veteran MLA — and wins with a margin of over 6,000 votes — the coverage would be all about how she pulled off this feat.
But in the case of Angoorlata Deka, the newly named BJP MLA from the Batadroba constituency in Assam, the focus has all been on her looks.
"Meet the BJP MLA who is famous for her beauty," read one headline on Angoorlata. Another called her India's "hottest woman MLA". "BJP ki is mahila vidhyaka ke khoobsurti ke charche", "A new beauty sensation in politics" — you'd be forgiven for thinking that Angoorlata had won a beauty pageant rather than an election, after reading these pieces.
Take a look at the Google searches that trended for Angoorlata Deka after her 19 May win:
One website extolled how she was joining the "league of extraordinary ladies vis-à-vis beauty" in politics (a league that is apparently headed by Hema Malini, and counts Gul Panag among its members).
Filmmaker Ram Gopal Varma tweeted about how he was now interested in politics, thanks to beautiful women like Angoorlata.
If MLA can look like this,Achche din aagaye hai..Thank you Angoorlataji,Thank you Modiji..1st time I love politics pic.twitter.com/WPzJgmnb13

— Ram Gopal Varma (@RGVzoomin) May 24, 2016
Advancement is about advancing in every which way and that's what really truly honest achche din will be about pic.twitter.com/d4ATjQO0JD

— Ram Gopal Varma (@RGVzoomin) May 24, 2016
Photos comparing Angoorlata's look in her films and during her modelling day were positioned next to those of her as a BJP MLA, presumably to drive home the point about her beauty.
The rest of her achievements were either skimmed over, or ignored entirely.
Here's what you do need to know about Angoorlata Deka:
Her opponent, the Congress' Gautam Bora, had been the MLA from Batadroba from 2011. Angoorlata defeated him with a margin of 6,000 votes.
She joined the BJP in December 2015.
She was one of the only two women BJP candidates to win. The BJP had given tickets to a total of six women candidates in Assam.
Angoorlata's filmography includes Junda Iman Gunda, Bakor Putek, Surjasta, Hiya Diba Kak, Jeeya Jurir Xubax.
And this is what Angoorlata Deka had to say about the comments regarding her looks:
"People may have gone to Mars but their mindsets haven't changed…I wanted to use my celebrity status to serve the people and contribute to the development of the society. Such comments are uncalled for. People need to grow intellectually. Henceforth, I will not react to such comments."
Politics
A Congress party stronghold, Tarun Gogoi, his son Gaurav, and brother Dip Gogoi have been elected from this constituency since the 1998 Lok Sabha election.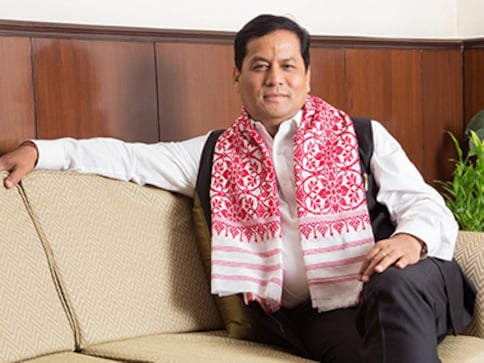 India
This round of expansion is likely to see the entry of eight new ministers with six from the BJP and one each from the two allies.
India
Assam Minister Himanta Biswa Sarma and BJP legislator Angoorlata Deka were shown black flags by anti-CAA protesters at two different locations in the state on Sunday, when they were on their way to attend Republic Day programmes