The Vaidik-Saeed meet: Three questions the Modi govt needs to answer
The Congress has tried to disrupt Parliament over the Vaidik controversy, but hasn't really asked the right questions to the government.
Question hour in Lok Sabha saw unruly scenes today as the 44 Congress members attempted somewhat valiantly to disrupt proceedings over journalist, right wing sympathiser and self-proclaimed peacenik Ved Pratap Vaidik's meeting with 26/11 mastermind Hafiz Saeed in Pakistan. Speaker Sumitra Mahajan had already told Leader of the Congress in the Lok Sabha Mallikarjun Kharge that the government would respond after Question Hour. But, taking a page out from BJP's past theatrics in the Opposition benches, the Congress members continued to raise a ruckus, alleging that the government was trying to deflect the matter or duck completely and demanded a statement immediately.
The insinuation was that Vaidik, given that his well-known proximity to Baba Ramdev, was too close to the Sangh parivar for the government's comfort.
The Congress doesn't really have a choice but to return in good measure what the Opposition benches belted out during the UPA regime, as this Firstpost piece has argued. The party is trying to make up with aggression what it lacks in numbers, so what if it means reducing an important subject to another round of finger-pointing.
It's downright absurd to imagine that Vaidik was sent to meet Hafiz Saeed as the prime minister's envoy, who would then return and hold forth in the media on how the Jamaat Ud Dawa chief would like to visit Kashmir. The Congress party appears incapable of asking the right questions, or perhaps uninterested in doing so.  But here are the three questions we the people ought to ask -- and our government must answer.
One, Why didn't the government know that Vaidik was meeting Hafeez Saeed?
Let's assume the government's outraged insistence that it has nothing to do with Vaidik's visit to Pakistan is completely true. That still begs the question as to why were the Indian high commission, its officers and/or intelligence officials ALL in the dark about Vaidik's movements and activities.
Vaidik went on a three-day junket with a group of politicians and media personalities, including the likes of former Union minister Salman Khurshid, but extended his stay to 20 days. One assumes that all diplomatic authorities -- Pakistani and Indian -- were duly informed of his intention since it is impossible for an Indian citizen to just hang out in Pakistan at will.
Vaidik claims the meeting with Saeed was organised suddenly during this period -- which is a little hard to believe. Even if it is true, how is it possible that nobody in the Indian establishment had the slightest inkling that Vaidik was travelling to a safe house in Lahore to meet a wanted terrorist?  As this piece in The Telegraph points out: "You don't get to see Hafiz by knocking at his Johar Town residence in Lahore; a likelier prospect is you'd get knocked before you get anywhere near if you make a solo attempt without travel documents. Phone calls need to be made, subterranean connections contacted, purpose and credentials verified and channels cleared before such a meeting can come to be."
Vaidik certainly seems to have had access to such channels, which is why it is almost certain that the government knows more than it is letting on.
In fact, Pakistani journalist Iftikar Shirazi told Times Now that he met and interviewed Vaidik after the latter's meeting with Saeed said the Indian high commission was well aware of the meeting.
Two. Why and how was Vaidik picked as a member of a so-called Track Two diplomatic trip? The former journalist with PTI and Navbharat Times who has been a columnist on foreign policy and international relations also taught at Delhi University. That still does not explain why he scored an invite to such a much-desired junket -- which inevitably is reserved for those who have the right political connections. The government must make clear how the members of the these teams were selected and why.
There may have been plenty other such trips in the past, but when Baba Ramdev's close aide returns from Pakistan having tried to "change the mind" of Hafiz Saeed as the yoga guru put it, now might be a good time to shed some light on this and all other citizen-diplomacy efforts between India and Pakistan. Who gets invited, how, who screens the contingent, their itinerary?
Vaidik says he met Saeed as a journalist. Why was nothing published from that interview between July 2 and yesterday, when he tweeted a picture of his exclusive interview? Was he representing any specific publication, if so why hasn't it been named?
Three, where is the condemnation?
On Tuesday, Arun Jaitley and Sushma Swaraj delivered formal statements to Parliament stating that it is nothing short of wicked to insinuate that the government had anything to do with Vaidik. In the meantime, Vaidik continued to defend his tete a tete telling CNN-IBN the objective of his meeting was to "know" the man, and to "analyse his mind".  Baba Ramdev had an even more bizarre explanation for the meeting during which Vaidik said he discussed Modi's Brahmacharya (celibacy) and Saeed's three wives. "He must have tried to change his mind," the yoga guru said.
The BJP has taken 24 hours to reiterate its initial statement that the government has nothing to do with the visit. Noticeably, it has not said a word against Vaidik, or his comments. It has also stopped short of rapping on the knuckles all those making these flippant comments in defending the visit.Why is a party and leader that would have crucified any one else for making such wild statements about Kashmir or Saeed content to just disassociate themselves from Vaidik, but not say a word more. This is more than a bit odd for a party that demanded revoking of Yasin Malik's passport because he shared a dais with Saeed in 2013.
During his election campaign, Narendra Modi repeatedly derided the silence of Congress stalwarts like Sonia Gandhi and Manmohan Singh. His government said many things today about Vaidik, but remained pointedly mum on the questions that mattered most.
Subscribe to Moneycontrol Pro at ₹499 for the first year. Use code PRO499. Limited period offer. *T&C apply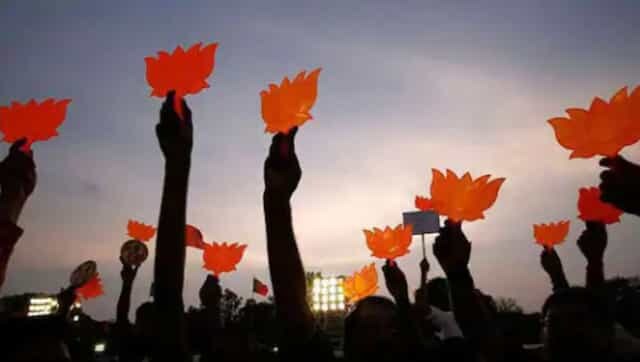 Politics
While the party looks to retain power in Assam, its aggressive campaign in West Bengal aims to end Mamata Banerjee's 10-year reign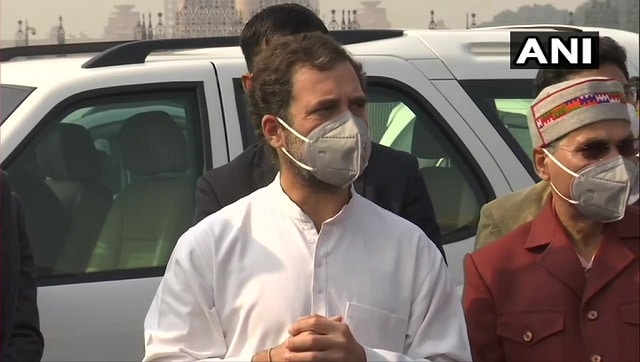 Politics
Expressing shock over Gandhi's statement last week that there was no 'dedicated' fisheries ministry, Narendra Modi had said that the NDA had made such a ministry in 2019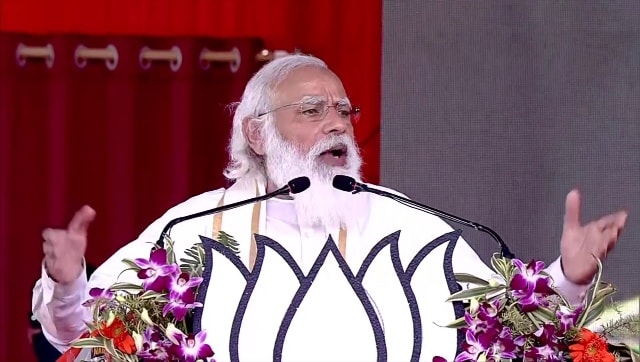 Politics
The prime minister also accused the Mamata Banerjee-led Trinamool Congress government of not transferring funds of central schemes to people in the state