The sounds of silence: When PM Narendra Modi becomes 'Maunmohan' 2
Manmohan Singh's silence was legendary. But Narendra Modi, a compulsive communicator on the campaign trail, now seems to be following in Dr. Singh's footsteps. Except his silence is more selective that Singh's.
Silence please. The prime minister is working.
That seems to be the official message coming out of Race Course Road.
Narendra Modi, the candidate, could not stop talking. The need for communication was so strong there were even hologram versions of Modi fanning the countryside talking for him, chatting up a storm at chai pe charchas.
Modi the prime minister however has gone silent. Sure, he gives long vision speeches while launching a space rocket. He still tweets regularly about what he told the World Bank president about cleaning the Ganga, releasing a biography of Sardar Patel in Braille and his best wishes to India's Commonwealth Games team.
But about the issues roiling the nation, the Parliament and his own party lately – Shiv Sena hooliganism and Sania Mirza for example – the prime minister has gone into radio silence. He could say these are non-issues, he could say these are trivial misunderstandings being communalized by a hyperactive media. But he chooses to say absolutely nothing.
Unfortunately his silence can get uncomfortably loud.
Manmohan Singh's legendary taciturnity made him quite the butt of jokes. Like the one about a dentist urging the former prime minister "At least in my clinic, please open your mouth." Even Modi took a few carefully-aimed swipes at the silence of that lamb. But now he seems to have taken a leaf out of "Maunmohan's" book himself.
However there is an important difference between the silence of Manmohan Singh and the maunvrat of Narendra Modi.
As Monobina Gupta points out in Caravan:
The problem of Narendra Modi's maunvrat (observing of silence) is complicated in a way Manmohan's wasn't. Perceived to be remote controlled, the latter's refusal to speak was merely an act of following orders. But Modi is his own master.
This makes his silence a far more strategic silence, a silence of choice and convenience. It also sends out confusing signal at times when the need of the hour is firm clarity.
Take the Sania Mirza brouhaha. The BJP has been talking in all kinds of voices on that issue. Union minister Prakash Javadekar was quick to disown Telengana BJP leader K. Laxman's comment about Sania Mirza as "Pakistan's daughter-in-law". He called her the "pride of India" and said "the BJP has no objection to her becoming the brand ambassador of Telengana". Even Murli Manohar Joshi said reprovingly "If someone says this, it reflects his culture." However BJP general secretary Murlidhar Rao did not disown Laxman's remarks telling Firstpost's Sanjay Singh that Sania Mirza could both be pride of India and not the right person to be Telengana's brand ambassador.
All of this back and forth just adds to the noise without clarifying anything. Is this about a disconnect between local leaders shooting off their mouth and the central government? Does Javadekar overrule Laxman? One word from Modi could end the controversy but he chooses to tweet about what he told the World Bank President about cleaning the Ganga instead.
His supporters will say Modi does not have to speak on every issue that gets talking heads in a tizzy on late night television. That is true. Modi should be focused on getting the country back on track instead of dancing to the press' tune. That too is true. And it's probably true the press is chagrined because not only does Modi not speak, he has, according to Rama Lakshmi of the Washington Post, instructed his colleagues "not to speak to reporters out of turn, to be wary of sting operations and not allow anyone into their offices with cellphones, or cameras, or even pens."
It's hardly surprising then that the press is pouting. Modi has also ended the practice of taking a large contingent of journalist on foreign trips.
Modi's silence might be a signal that he is above the fray. But it is also allowing room for all kinds of interpretations, some clearly mischievous. Modi was lambasted for not speaking quickly and unequivocally on the Pune techie murder by a mob allegedly involving the Hindu Rashtra Sena fringe group. Firstpost editor-in-chief R. Jagannathan wrote that Modi has to accept that he and the BJP suffer from a "Muslim perception deficit." While communal killings can happen under Akhilesh Yadav and Tarun Gogoi's watch, it's Modi who will find rightwing thuggery laid at his doorstep. "It may be unfair, but the world is unfair," wrote Jagannathan.
Modi eventually did speak in Parliament where he included the techie murder in a laundry list of recent tragedies saying "whether it is the Pune killing, or the killings in UP, the drowning of students in Manali, the rapes of ours sisters… all these incidents must provoke us to look inwards and see answers." But his initial silence does not help him because it allows those fringe right wing groups to take succour and assume quiet acceptance at the highest level and it allows his critics to say "I told you so".
The Mirza case or chapatti-gate might not compare to an innocent techie being killed by a mob or girls left hanging from a tree in a UP village. But that's all the more reason for the PM to nip them in the bud.
As Nikhil Inamdar writes in the Business Standard "(Modi) may've been an efficient communicator on social media, but has effectively shielded himself from any meaningful media questions. If under Manmohan Singh, there was an information deficit, under Modi there seems to be a dialogue deficit."
In fact, one could say Modi, a man who likes to be in control, manages to use his social media hyperactivity as a smokescreen to avoid tangling with uncomfortable questions that might have no easy answers. It's not dissimilar to his initial campaign strategy where his volubility on the campaign trail created an illusion of communication but it was entirely one-way. He steered clear of interviews until the very end when he was clearly the front-runner and the interviewers far more conscious that they were speaking to the man who could very soon be the next Prime Minister of India. Would you prefer watching a Salman Khan film or an Aamir Khan film asked one interviewer and that's about as daringly off-script as it got.
The problem for Modi is no one had communication expectations from a Manmohan Singh or a Sonia Gandhi. They were not selectively silent. They were just all-round silent. But as Rama Lakshmi points out in the Washington Post Modi built a different image of himself.
He gave stump speeches, blogged, tweeted, Facebooked. India's youths had finally found in the 63-year old Modi a leader fit for a generation of over-sharers and hyper-communicators.
Now it's a different Modi – one on (selective) mute.
It's fine to be the prime minister who would rather be known for his work than his talk. But sometimes talk is also part of work because otherwise, how we will know if Narendra Modi walks his talk?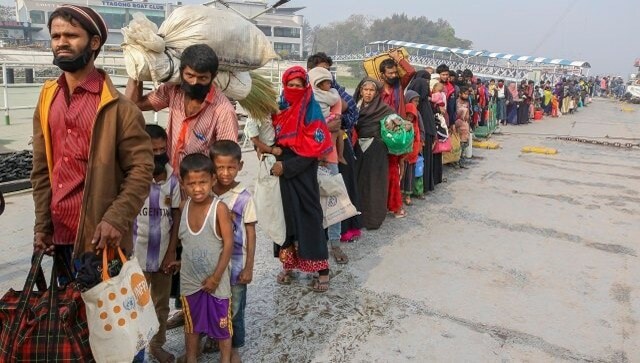 India
The ruling of the Supreme Court is reminiscent of the jurisprudential baggage that India has been carrying since partition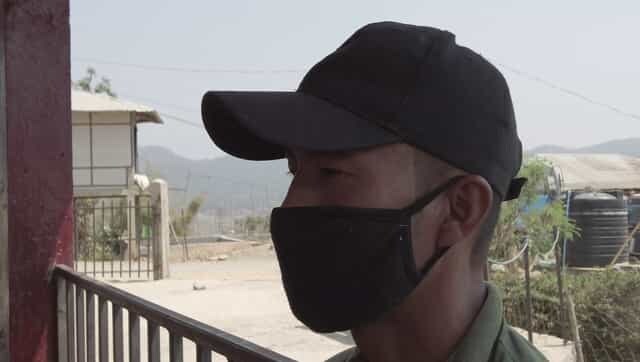 India
The early arrivals have been in Mizoram for more than a month. Their life subsisting thanks to the contributions of well-wishers and their hosts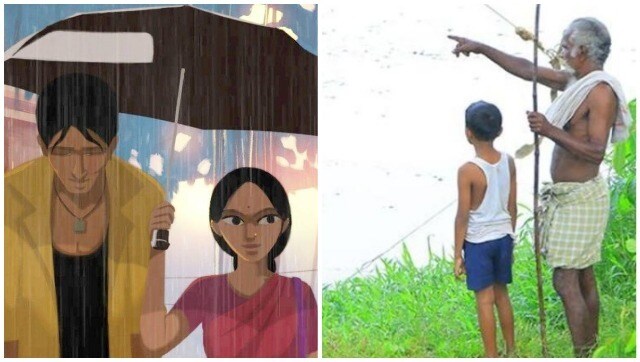 Entertainment
What these two films have in common is how they create a sense of a setting as something inseparable from the inner lives of the protagonists.