The sacrifice of the Gandhis: The never-ending story
Rahul Gandhi is preaching an old mantra to the electorate: the sacrifices of his family. But these days sacrifice itself does not mean what it once did. We've moved on. Once we burned foreign made clothes. Now Sheila Dikhshit having bhindis without onions is also sacrifice.
Every time Rahul Gandhi talks about his grandmother and father's sacrifice he inadvertently draws attention to the fact that we are no longer in the Age of The Great Sacrifice.
Once we burned piles of foreign-made clothes. Today sacrifice, as defined by Rahul's party and his family, is reduced to garden variety whining. Sacrifice circa 2013 means Sheila Dikshit having no onions with her bhindi for weeks. It means Sonia Gandhi weeping because she is unable to vote for the Food Security bill she was so passionate about. It can even mean a buff Robert Vadra never getting to show off his gym-toned muscles in India because he apparently never gets to relax in a t-shirt here.
Sacrifice is less a selfless act for a greater good as it is an election strategy, a mantra of entitlement, a bitter pill to be forced down the voters' throats come election time.
When Rahul Gandhi told an election rally that he didn't care if he was killed, just as his grandmother and father were, he was straining to snag a bit of an older aura of sacrifice. Alas, it's an aura that does not suit him well. Unlike Indira Gandhi, the "gungi gudiya" who had to fight with all her cunning every inch of the way to consolidate her power in the Congress, Rahul has had power handed to him on a platter. An intemperate outburst at a Press Club from him is all it takes to make the Prime Minister do a U-turn. To cast himself in a pantheon of sacrifice actually belittles the word.
Ironically his statement was, in sentiment, not that far removed from Indira Gandhi's famous last boond boond speech where she said "I don't mind if my life goes in the service of the nation. If I die today every drop of my blood will invigorate the nation."
It is a mark of how far we are from 1984 that Rahul's speech evoked mostly eye-rolls and at best some tch-tch sympathy from a Shobhaa De. "A no-holds-barred personal catharsis from a political bigwig on this scale and level is a hard act to top."
But even De wonders if that pitch will not backfire pretty badly. She sums it up thus: "My family has suffered and sacrificed a lot in the service of the nation. I could be the next target. I urge you to shun violence. Save the country and vote for the Congress." This is not the most compelling logic.
The problem for Rahul Gandhi is that in 2013, his family's sacrifice seems hardly apparent given the fact that every other government programme seems to carry the name of a family member. While the brutal deaths of his grandmother and father are traumatic catastrophic losses to the family itself, giving them the uncomplicated halo of sacrifice also ignores the controversial history of the domestic and foreign policy that triggered those assassinations. In a way, Sonia Gandhi's renunciation of the office of Prime Minister after she led her party to victory in 2004 is closer to one of the dictionary definitions of sacrifice.
Sac.ri.fice noun, verb, The surrender or destruction of something prized or desirable for the sake of something considered as having a higher or more pressing claim.
Indians are congenitally wired to respond to sacrifice. The notion of sacrifice is imbued with a certain romanticism, drilled into us by all our history books. Whether it's Lakshmibai riding to death, or the women of Chitor jumping into the flames rather than becoming the war booty of Sultan Alauddin Khilji – the notion of sacrifice thrills us. Stirring stories of fresh-faced young men and women who bravely went to their deaths, sometimes after an almost foolhardy act of resistance that had little real political impact, became immortalized in innumerable cheesy films and patriotic songs.
The allure of sacrifice, almost the expectation of sacrifice in public life, runs strong. We know politics is dirty business. But through assassination and execution, tainted politicians can manage an extreme makeover, not just of themselves but of the process itself. A real political family, South Asians seem to believe, measures its worth in blood sacrifice.
Rahul Gandhi is harkening back to this tradition by invoking the family's sacrifice. But the fact that he has to invoke it as often as he does shows that he is fighting an uphill battle. This is noblesse oblige turned petulant, demanding of a fickle electorate a respect it feels is its due.
Thirty years ago in a more socialist country, sacrifice was ennobled because it was pretty much all we had to feel good about ourselves. Now Rahul's litany of sacrifice is far less attractive to his audience than Narendra Modi's rise from a tea stall. That's a narrative rife with possibility that's far more appealing to a newer India than the dour burdens of sacrifice. As Sambuddha Mitra Mustafi writes on India Ink, "Better than any other Indian politician, Mr Modi seems to have figured out that India has moved on from being a middle-aged, poor country to a young, lower-middle-income country that now believes it can get rich quick."
Modi is not selling sacrifice. He is selling success – an infinitely more alluring proposition. Modi's great advantage is he can sell himself as a prototype. Rahul Gandhi cannot because his greatest strength – his surname - can only ever belong to him. So he has to sell old sacrifices in new bottles.
The Congress remains so enamored of the rhetoric of sacrifice Sheila Dikshit tells Congress workers "We will have to make Rahul Gandhi the prime minister. For that to happen we all have to make sacrifice. We will have to help him occupy the post."
That is hardly what the electorate wants to hear but as it turns out it fits another definition of sacrifice.
Sac-ri-fice. Noun. The offering of animal, plant or human life or of some material possession to a deity, as in propitiation or homage.

Sports
This comes after 10 members of the men's contingent in Patiala, including national head coach CA Kuttappa, were found positive in tests conducted a few days ago.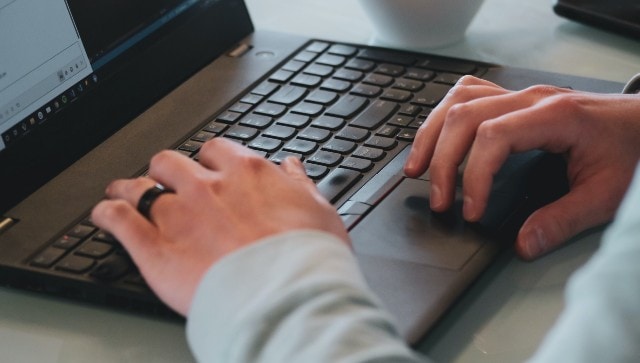 India
Aspirants can fill and submit the application on the official website igcar.gov.in on or before 14 May
Politics
The BJP's announcement comes on the heels of criticism from Opposition parties like the TMC and Congress, who pointed to the rising COVID-19 cases in the state