The rise and rise of Jagan Reddy
One of the richest Indian politicians with declared assets of Rs.356 crore, the young leader has been in news, most of the times for wrong reasons
Y.S. Jaganmohan Reddy, who was arrested by the Central Bureau of Investigation (CBI) in a disproportionate assets case Sunday, has seen many controversies but has emerged as a force to reckon with in Andhra Pradesh politics in a short span of time.
One of the richest Indian politicians with declared assets of Rs.356 crore, the young leader has been in news, most of the times for wrong reasons, since his father and state chief minister Y.S. Rajasekhara Reddy died in a helicopter crash in September 2009.
First projected as the next chief minister and then dumped by his late father's loyalists on the direction of Congress leadership, the businessman-politician was isolated, leading to his exit from the party but has since proved his ability as a crowd-puller.
The legacy of his popular father, a sustained campaign to reach out to masses, an aggressive nature, the youth factor and also the money power helped Jagan, as he is popularly known, to remain afloat even in adversity.
The 40-year-old, seen by many as the most popular leader in state politics, is giving sleepless nights to both the Congress and the Telugu Desam Party (TDP) and has emerged as the third major political force since launching YSR Congress Party last year.
YSR Congress party even sees his arrest as a blessing in disguise as it hopes to cash in on the public sympathy in June 12 by-elections to one Lok Sabha and 18 assembly seats.
By leaving the Congress party, which his father brought back to power in the state in 2004, and by single-handedly taking on both it and the TDP, Jagan has proved that he is here to play a long innings in state politics.
Jagan, who has been accusing Congress, TDP and CBI of "match-fixing" to implicate him, even used his appearance before CBI as a platform to attack his political rivals.
With a record-shattering win in Kadapa by-elections last year, Jagan has already proved that he is a force to reckon with. Without charisma of his father and the Congress party, he retained Kadapa Lok Sabha seat with a record majority of over five lakh votes.
It was his "Odarpu yatra" (to console families of those who committed suicide or died of shock following YSR's death) which angered the Congress leadership and finally led to his and his mother Vijayamma's resignations from Congress party in late 2010.
Unmindful of the ridicule the yatra attracted from both Congress and TDP, the young leader succeeded in silently building a rapport with the people at the grass-root by invoking the name of his father, who was seen as a pro-poor man for schemes like free electricity to farmers, free healthcare and education to poor.
The real troubles for Jagan began when Congress legislator P. Shankar Rao approached the state high court in late 2010, seeking a CBI probe into his "ill-gotten" wealth. Treating Shankar Rao's letter as a public interest litigation, the court in August last year ordered probe by the central agency.
The CBI, which booked Jagan and 71 others, believed he conspired with his father to dole out land, licenses and other concessions to various companies in return for the investments they made into his firms including Telugu daily and television channel 'Sakshi'.
As the CBI also pointed finger at YSR, Jagan used this to garner sympathy for himself. At every public meeting he addressed, he attacked the Congress for being ungrateful to YSR by maligning him after his death.
It was in 2005 that YSR, in an attempt to groom Jagan as his political successor, made his brother Y.S. Vivekananda Reddy resign from Kadapa MP to pave way for Jagan.
Congress president Sonia Gandhi scuttled the move and advised YSR to wait till 2009.
Jagan not only made his electoral debut with a victory in Kadapa but also campaigned for the Congress in few districts. He proved an instant hit with mannerisms resembling that of his popular father.
His father's sudden death in a helicopter crash just as he was learning the tricks of the trade shattered Jagan's dreams.
Born on Dec 21, 1972 in Kadapa, Jagan is the only son of YSR. A graduate in commerce, he entered into business at a young age. He is married to Bharathi Reddy and has two daughters.
Jagan, who has interests in mining, cement, power and media, launched a newspaper and TV channel in 2008 to further his political ambitions.
YSR's death opened the floodgates for the demands of a probe into the dramatic increase in Jagan's wealth. The young leader, however, claims that it is his hard-earned money as a businessman.
IANS
Find latest and upcoming tech gadgets online on Tech2 Gadgets. Get technology news, gadgets reviews & ratings. Popular gadgets including laptop, tablet and mobile specifications, features, prices, comparison.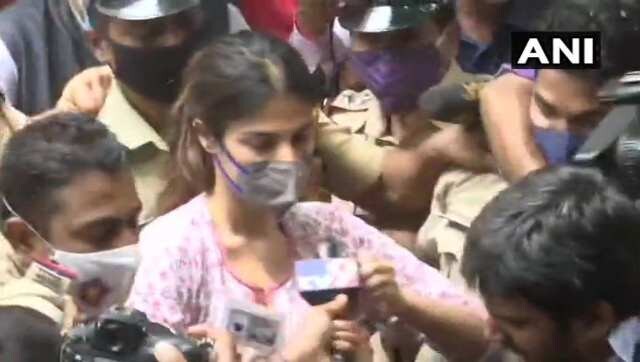 Entertainment
In her complaint, the 28-year-old actress alleged that Rajput had died 'within a few days after obtaining this unlawful prescription prescribed at the behest of his sister Priyanka and the doctor Tarun Kumar'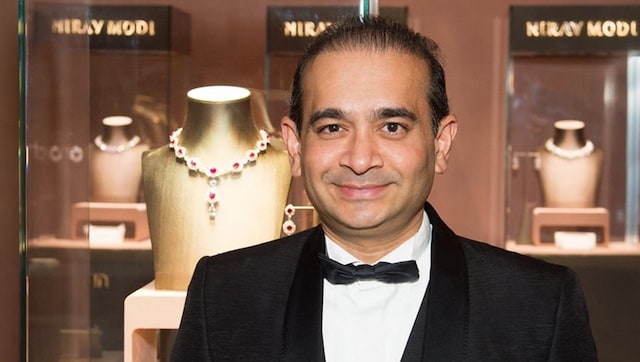 Business
The 49-year-old fugitive diamantaire was arrested on 19 March, 2019, on an extradition warrant executed by Scotland Yard on charges of fraud and money laundering brought by the Indian government
India
Every day brings a new revelation in Bollywood actor Sushant Singh Rajput's death case. Here's a timeline of all the events transpired in the case since 14 June