The problem with Narendra Modi's Hindu nationalism
'Being Hindu' or 'being Parsi' does not necessarily add anything to the term nationalist.
"I am nationalist. I'm patriotic. Nothing is wrong. I am born Hindu. Nothing is wrong. So I'm a Hindu nationalist. So yes, you can say I'm a Hindu nationalist because I'm a born Hindu. – Narendra Modi

Narendra Modi said he is a Hindu nationlist because he was born Hindu. By that logic, someone born a Parsi automatically becomes a Parsi nationalist; a Christian becomes a Christian nationalist and a Muslim a Muslim nationalist. But conflating these two aspects of a person's identity is problematic and needs to be unpacked.
'Being Hindu' or 'being Parsi' does not necessarily add anything to the term nationalist. However, if Modi believes that by definition, a Hindu nationalist is different from a Parsi nationalist because a Hindu is different from a Parsi, then by definition Modi does not represent those who are not born Hindu.
Purely because of the arbitrariness of birth, Modi would be creating a divide between different groups who are all legitimate citizens of the country. If this the case, then it is effectively an admission of sectarianism for only those born Hindu can share the same vision as Modi.
On the other hand, if the term Hindu or Christian adds nothing to the term nationalist. If it is simply Modi putting together two facets of his identity, then the term Hindu Nationalist becomes meaningless. Modi is both Hindu and nationalist, but the individual terms have no relation to one another aside from happening to refer to the same person. His "Hindu-ness", as it were, would therefore be separate from his nationalism.
If this is what Modi means, then he should make it clear that his being Hindu does not have anything to do with his being a nationalist. In this case, his idea of India would not be coloured by his religion and would include those who are outside his religion. There is no contradiction in being Parsi and wanting a strong India. There is no contradiction in being Christian and wanting economic growth. And there is no contradiction in being Muslim, and wanting good governance and a decisive leader.
The conflation of religion and nationality is also problematic because a person can change his or her religion while retaining the same attitude towards his or her country. A person who coverts from Hindu to Christian does not need to change his or her view of India. You or I can just as easily clamour for 8% GDP growth from a church as we can a temple or a mosque.
None of this is to say that religion cannot or should not be part of a person's identity. But how we commune with God is often a person matter and does not, or should not, affect how others choose to do the same. How we see the country is, however, a different matter. A sense of national identity – is a shared construct that should resonate across religions, geographies and economic status. If Modi represents such a construct, then the voters will respond to it. If he does not, the voters will let him know that too.
But before this can happen, it is imperative that Modi makes this distinction clear: If being Hindu is an essential part of his nationalism, then he personifies a particular vision of India that excludes those who are not Hindu.
As equal citizens of India though, we all have the right to know one way or the other.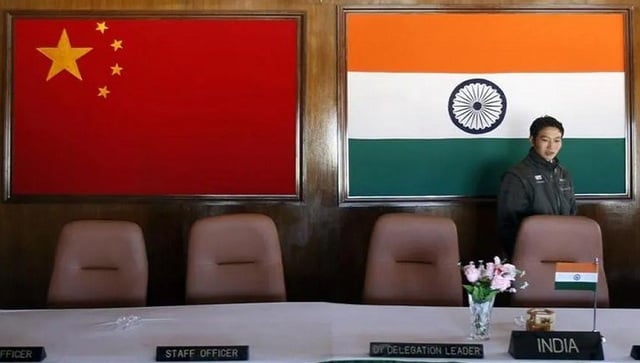 World
India will have to keep up the momentum in dealing with Sri Lanka as already there are signs of China cleaning up its act.
Health
The country's Covid-19 response example shows that 'phygital' is the path to take. That is perhaps the most important governance lesson from the pandemic
India
The scientific evidence about a cosmic impact in 3136 BCE is supported by the historical evidence provided by the Mahabharata, making the text a true historical document. The Mahabharata can no longer be called a myth