The political naivete of Anna and Baba Ramdev
Team Anna and Baba Ramdev are at risk of losing their popular goodwill if they lose their messaging discipline of last year or allow the Congress dirty tricks department to outflank them.
If the anti-corruption movement, which was on song and on message for much of last year, appears today to have lost some of its momentum, much of it owes to the motormouth indiscretions and sheer political naivete of its leaders in recent times.
Exhibit A that establishes this point: Baba Ramdev's string of polemical and disjointed articulations in recent days that have diluted the core message of the anti-corruption movement, and reduced it to making polemical arguments that appear to be intended solely to keep him in the media limelight.
On Wednesday, Baba Ramdev gave reporters his considered view that "millions of people" in India would like Rahul Gandhi to be made "a permanent prime minister" if he succeeds in getting back the black money stashed in overseas banks and eliminates corruption. But if Rahul Gandhi failed to meet these demands, there would be a face-off between the government and the people, he claimed.
Ramdev was responding to questions on the wisdom of Rahul Gandhi taking a more substantive role either in the affairs of the Congress party or in the government, about which there has been much animated talk in recent days.
At the same press conference, Baba Ramdev was also asked for his views on India's move to play cricket with Pakistan and about the recent string of regressive rulings of khap panchayats. And since he, like 1.1 billion other Indians, has a view on just about anything under the sun, he was ready to pander to the media's need for "juicy stories" with some overt-the-top pronouncements.
On another front, Anna Hazare fell headlong into the Congress' Dirty Tricks Department's trap by negotiating in secret with Law Minister Salman Khurshid — ostensibly to discuss ways to advance the Lokpal Bill — only to have his cover blown by minister V Narayanaswamy. And now, a chastened Anna has written to the Prime Minister to say that he will no longer negotiate with the government in good faith, but would take to the path of agitation, in much the same way as he had done last year.
What does one make of all this? Why has the anti-corruption movement allowed itself to be forced on the defensive, and gotten itself into a situation where its prime preoccupation is to ride the news cycle of the day?
Beyond the umbrella movement that is campaigning against corruption, Ramdev and Team Anna have different specific objectives and don't always have a congruence of views. Even so, as I had noted last month, their coming together represented a powerfully symbolic union of the 'head' and the 'heart' of the anti-corruption movement, each of which had its supporters in its own sphere of influence.
Yet, Ramdev's monomaniacal focus on "bringing back black money" from overseas banks represents — as I had noted here — an overly simplistic misunderstanding of the complexities involved in dealing with tax havens and international financial entities. The process of retrieving black money is, as Firstpost had said earlier, much more complicated, involving secrecy-cloaked tax havens abroad that are structured in precisely such a way as to defeat the efforts of national governments to retrieve the loot.
Which is why the political netas whose support Ramdev solicited were happy to be seen alongside him: they knew nothing would come of it.
For Ramdev to claim to speak on behalf of millions of Indians who wish to see Rahul Gandhi as the "permanent Prime Minister" if he will bring back the black money from foreign banks and tackle corruption amounts to colossal trivialisation of a complex issue on which his pronouncements thus far have rarely risen above the polemical and cheap claptrap.
Last year, Team Anna captured the public imagination with forceful and effective interventions in the policy domain, and very constructive suggestions on the contours of the Lokpal Bill. It was, if anything, the Congress that was comprehensively outflanked by the mass popular anti-corruption movement. The party's failure to account for why the government had allowed Ministers to play havoc with policy and perpetrate massive fraud was bad enough. But the Congress compounded that by stonewalling the effort to establish a strong and independent Lokpal agency as a way to check corruption.
Today, much of that mass popular goodwill that Team Anna generated among the general public has been squandered, largely because of the lack of discipline that has crept into the movement's media messaging. They have put themselves in a position of responding reflexively to every turn of the news cycle, as a result of which the cohesion that they exhibited last year is missing today.
And going by the collapse of the effort to negotiate in secret with the government representative shows, their political instincts too appear to have been blunted over time.
The government, the Congress, and the Opposition parties still have a lot to account for for their palpable reluctance to combat. It would be a colossal tragedy if Team Anna and Ramdev frittered away their enormous goodwill of last year in the petty pursuit of  polemical points or through their political naivete. Far better would it be for them to work with the same strategic cohesion of last year: that way, their actions will speak for themselves without them having to open their mouth — and put their foot in it.
Subscribe to Moneycontrol Pro at ₹499 for the first year. Use code PRO499. Limited period offer. *T&C apply
Politics
The BJP has been inducting Bengali film personalities almost en masse for the last two years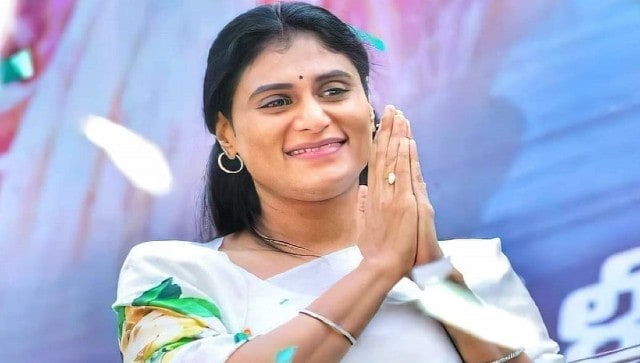 Politics
As of today, in the fight between Sharmila's Rajanna rajayam and BJP's Rama rajayam, Telangana still belongs to TRS' K Chandrasekhara Rao