The many pockets of disquiet in Narendra Modi's Gujarat
There are many issues affecting Gujarat, but are they factors that will hurt Narendra Modi's chances of being elected back to power?
By Sanjukta Pathak
Ahmedabad:  Thank God! Gujarat under Narendra Modi is a normal Indian state, not what his spin doctors or his detractors would have us believe. There are farmer suicides, cases of big ticket corruption, tribal discontent, malnutrition and resentment against the aggressive, some would say reckless, industrialisation drive of the chief minister.
Normal, why? Every state has its share of routine troubles, so has Gujarat. Modi has done a great job in the state, there is no doubt about it. But there are pockets of anger and resentment against his government too. Only, we won't have any of it in the mainstream media. The obsession with 2002 riots has virtually made everything else about Gujarat irrelevant and invisible.
As the assembly election draws closer, there will be many issues bothering Modi. They may not be strong enough to change his overall prospect in the elections, but they nevertheless deserve mention.
Farmer suicides:
Thirty-seven farmers have committed suicide this year in the drought-hit Saurashtra region alone, say media reports. According to NCRB data, Gujarat has shown a rising trend of farmer suicides since 2004. This year it is the highest since 2000. The farmers' wing of RSS, Bharatiya Kisan Sangh (BKS), believes it could be the tip of the iceberg. According to Maganbhai Patel, the chief of the outfit, 90 percent of farmers' suicide cases go unreported.
He expressed unhappiness over the gross mismatch between the claims of the Modi government on its agricultural achievements and the ground reality.
However, state BJP chairperson RC Faldu choses to blame the suicide on the fate of the farmers.
"If people commit suicide due to business losses, blame it on their fate. The case of farmer is similar. Who says that the farmers have committed suicide due to crop failure? There is no truth in the claim," he said.
Gujarat Pradesh Congress Committee president Arjun Modhwadia said, "The current government has finished the state's coffers in two activities – waiving off taxes for industrialists and political activities of the chief minister. All development activities for the poor stand suspended. They have even discontinued the 100-yard plot scheme for the landless. How will you expect them to understand the problem of the downtrodden?"
Malnourished population:
Here's another shocking truth about the state. Nearly half the population in the state is undernourished. The prevalence rate is more than 61 percent among Scheduled Tribes and 55 percent among Scheduled Castes. How does Modi explain this away? He says the Gujarati middle class is beauty conscious but not health conscious.
In a recent interview to the Wall Street Journal he said, "Gujarat is by and large a vegetarian state. And secondly, Gujarat is also a middle-class state. The middle class is more beauty conscious than health conscious – that is a challenge. If a mother tells her daughter to have milk, they'll have a fight. She'll tell her mother, 'I won't drink milk. I'll get fat.' They have money but she's beauty conscious, she's not health conscious. So being a middle-class state is also a problem for me...''
It is not exactly the answer you expect from a Chief Minister who is ultra careful about his image in the media.
This statement, as well as Faldu's, hint at a growing casualness about serious issues in the top BJP circles. For the record, Gujarat ranks 18 in the country in literacy; it's a poor performer on other human development indices too.
Noted danseuse and social activist Mallika Sarabhai said, "A state's future depends on the youth that resides there. If almost 75 percent of your children below five today are malnourished, what kind of future are you ushering in for your land? The fact that Narendra Modi rubbishes this serious issue as a fashion fad is proof of his indifference to the poor in search of big industrialists, bigger business, biggest statues…"
Corruption:
As the election draws closer, Modi should also be worried about the controversy over his government's refusal to allow prosecution of his Fisheries Minister Parshottam Solanki in an alleged Rs 400 crore scandal. Solanki has been accused of granting fishing contracts without any tendering process, which is in violation of established government norms, and causing loss of over Rs 400 crore to the state exchequer.
The state government has challenged Governor Kamla Beniwal's decision to grant sanction for his prosecution, calling it unconstitutional. However, the Gujarat High Court recently gave the go ahead for his prosecution.
The Comptroller and Auditor General (CAG) report has detected irregularities worth Rs 16,700 crore in various transactions of the state government. Interestingly, while the BJP at the Centre has turned CAG reports on the 2G spectrum and coal block allocations into massive issues to nail the UPA government, it has been silent about the CAG's adverse observations in Gujarat. This election year, in Modi's campaign, the claim of being a non-corrupt government is conspicuously absent.
Industry vs community water resource:
In an election year, the Vikas Purush of Gujarat is also caught in a quagmire of issues related to development. The industry-friendly chief minister allotted 268 hectares of Samdhiyala reservoir and its catchment area to Nirma to set up a two million tonnes per year cement plant. The project faced immediate opposition from the locals as it would have destroyed the wetland crucial to the life of people in 10 villages. The huge protest led to the revocation of the clearance to the project by the Union ministry of Environment in December 2011. Both the state government and Nirma had argued that the land allocated to the plant was actually wasteland.
The state government has struck back with a vengeance, and the people in Mahuva are still seething in anger. Ironically, the man who is leading the popular outrage against the government is a BJP MLA from the region, Dr Kanu Kalsaria.
"The process of gifting away land to big industrialists has made the once massive land bank of Gujarat a rare commodity for the poor," Modhwadia said.
Angry fishermen:
A wave of discontent is brewing among the fishermen too. The much publicised Rs 11,000 crore Sagarkhedu Sarvangi Vikas Yojana, aimed at development of 3,000 coastal villages just before assembly elections, is going nowhere. The scheme was expected to benefit 60 lakh people. However, so far only a miniscule fraction of the amount - Rs 235.68 crore - has been spent and the number of beneficiaries is just a wee bit more than 76,000. This is according to the admission of the state fishery department itself.
The Congress has latched on to the issue and has been mobilising fishermen under its Kinara Bachao Andolan. A senior Congress leader and former deputy chief minister, Narhari Amin says, "Not even Rs 11 was distributed among the fishermen of this area out of the Rs 11,000 crore promised in these five years." The fishermen, obviously, are upset.
Give us our due: Government employees
Another pocket of protest involves the state government employees who were denied payment terms and medical and other perks as per the Sixth Pay Commission. Employees on a fixed pay were denied upgradation. Surprisingly, the government has refused to entertain these employees' demand despite a high court ruling in favour of them, further challenging them by questioning the verdict in the Supreme Court.
This comes from the same government which has waived Rs 31,000 crore of tax amount for automobile majors to come and operate in the state. An association of such employees recently announced a decision to not only vote en bloc against the Modi government, but each employee has also vowed to persuade 21 others to vote against the ruling party.
Significantly, all these voices of protest openly criticise Modi's practice of showering industrial houses with feel-good sops while neglecting its own employees and ordinary citizens.
The state faces the threat of a massive protest by employees on 27 September, when all employees who claim non-payment of dues are going on mass casual leave. Says Gujarat State Employees Co-ordination Committee President Vishnu Patel: "We are demanding our due, which was upheld by the high court. If you have money to give to industrialists, how will you not give your own employees what they deserve?"
In the run-up to the rally, political activities in Gandhinagar, the state capital, are hectic. Patel indeed has received numerous calls from the state home minister's office to settle the matter. "One of our leaders was thrown out of his job and many were given transfer orders for taking part in a mass rally in 2009. Until and unless they are given their rightful appointments, we are not going ahead with any talk, but are firm on our drive through mass casual leave," he says.
Should not we say Gujarat is a normal state now?
Find latest and upcoming tech gadgets online on Tech2 Gadgets. Get technology news, gadgets reviews & ratings. Popular gadgets including laptop, tablet and mobile specifications, features, prices, comparison.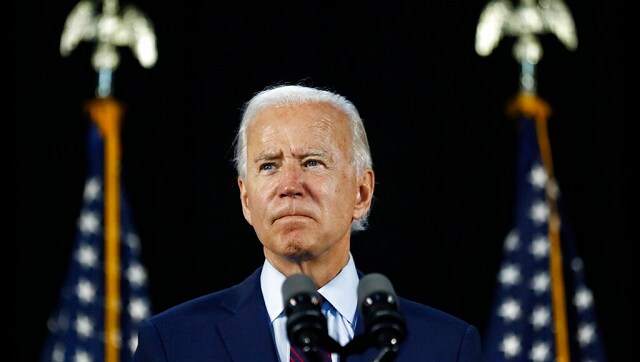 World
There is scant evidence for the defection of Democratic voters towards Trump, contrary to popular narratives that have surfaced in the media ahead of the 3 November presidential polls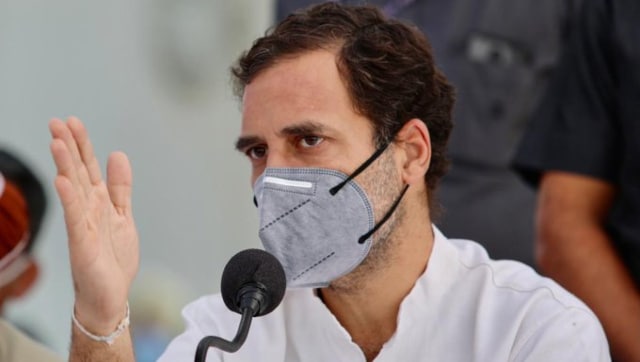 India
"The real danger to India isn't that our prime minister doesn't understand. It's the fact that nobody has the guts to tell him," Rahul said on Twitter, attaching a video clip of Narendra Modi suggesting use of wind turbines to produce oxygen
India
Of this permitted additional borrowing of 2 percent of GSDP, 0.5 percent is unconditional while the rest depends on the implementation of certain reforms.