The life, letters and naivete of Purno Sangma
Has Purno Sangma, who has been backed by the BJD and the AIADMK for president, shot down his own chances by naivete?
Purna A Sangma is an honourable man. He and his family are loved by the people of Meghalaya so much that no one can defeat his family members from the Tura constituency. Sangma is a regional satrap who lost his way due to his transparent ambition  and amazing political naiveté. Now he wants to be President.
He is back in the national news after getting an endorsement as candidate  for President from two strong potential regional allies of the NDA, the BJD of Orissa and Jayalalithaa's AIADMK (see Firstpost article here).  For the last six months Sangma has been making a noise about a tribal leader becoming the President of  India with the intention of placing himself there.  He has been lobbying various parties and finally two of them, who do not benefit at all by backing him, have surprisingly endorsed his candidature., shocking the MPs of both parties.  In both these parties the chief ministers  have dictatorial powers and do not  consult party members.
Sangma is still member of Sharad Pawar's NCP which, however, is very cold to his candidature.  This could be because Pawar knows that Sangma is unpredictable and is a man bereft of high thinking and low cunning, two crucial ingredients in the making of a great politician.  If his own party does not support him it will be no surprise.
Pawar and others who know him well can figure out that  Sangma has the political naiveté  a person who holds high office should not have. That  is  why the former Speaker of the Lok Sabha  has been in the political wilderness  in the last decade when he could easily have been  a top functionary of both UPA governments. As Speaker of the Lok Sabha he performed well by all accounts. But that was the limit of his achievements.
His political naiveté can be seen from the fact that in May 1999 he joined up with Pawar's rebellion against Sonia. While Pawar had enough reason to split the Congress, what was Sangma's stake in such a rebellion when all he had to do was remain where he was? How did it matter to Sangma in any way that Sonia was a foreign national, since  he, unlike Pawar, could never be the Prime Ministerial  candidate of the Congress under any circumstance?  Basically he let himself be used because of his lack of shrewdness.  Pawar's rebellion succeeded and Sangma was dispatched to the boondocks. He had 10 years to mull over his incredible folly and realise that political wilderness can be a very lonely place.
Now let's recall that famous letter signed by Pawar, Sangma and Tariq Anwar, then an MP. Mind you not a single Maharashtra MP signed that letter though it was a Maharashtra Congress battle to assert their supremacy within the party. The letter stated in strong words that "it was not possible that a country of 980 million...can have anyone other  than an Indian born of Indian soil to head the government..." and that "it was  an issue which affects not just the security, the economic interest and the international image of India but hits at the core pride of every Indian."
All very fiery and revolutionary. Only that Sangma has lived to regret that letter every day of his life since then.  Till 10 years later, when he got the chance to apologise personally to Sonia Gandhi, who in an act of  extreme grace unseen in Indian politics where vengeance is the operative word,  allowed Sangma's daughter to be in the cabinet, when with a flick of  her finger, Agatha Sangma also could have been dispatched to the backbenches.
Father Sangma was humbled into submission  and was almost in tears. These were tears not just of joy at seeing his 26-year-old  daughter as a central minister but that of a man humbled by the  magnanimity of a person. Coming out of Sonia Gandhi's house  he told the press: " I have said sorry to her for what I have done. '
In the annals of political apologies, this will rate high. But at least Sangma had the courage to apologise and then be frank about it.  Pawar,  on the other hand, had no reason to apologise for the letter but he is still very close to Sonia Gandhi.
Even as a political leader, Sangma just could not read the political winds that whizzed past Vijay Chowk. This was the main reason that Pawar could find no role for him even after his apology.  Sangma, meanwhile, misread every political situation. In January 2004 he said: " I cannot be part of any tie-up with the Congress under Sonia Gandhi. It goes against my self-respect and the very principles on which the NCP was formed," he told NDTV.
The Congress  came to power and Sangma was again reassigned to the boondocks while Pawar and the NCP happily shared power with the Congress. Sangma could easily have been a senior minister but yet he put up this  anti-Sonia argument.
Now he is back in the hunt for a top post  without the help of Pawar. And without the support of the Congress or the BJP.  By doing so Sangma is trying to split both the NDA and UPA by presenting them with a fait accompli.  His dream will be that all the small constituents  of either front and the Third Front will back a tribal candidate. It is on similar dreams that Sangma ruined what  could have been a perfect political career.  The first time it ended in political tragedy.  The second time it will in all likelihood end in disaster.  Coming from  a person who sought out the desert of oblivion from a forest of opportunities,  this move is no surprise.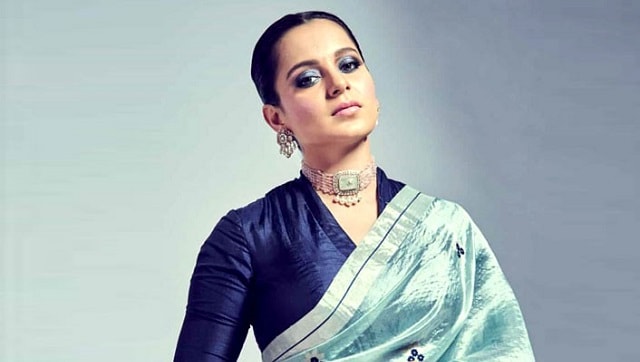 India
Yusuf Parmar, national general secretary of the NCP's minority wing, filed the complaint at the magistrate court at suburban Borivali under IPC Section 124A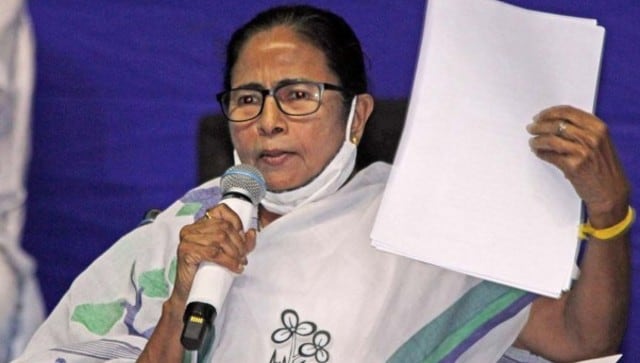 India
The Mamata Banerjee-led party, however, said it would cooperate with other opposition camps on various issues concerning people's interest
Politics
TMC cannot mainstream itself by picking spent forces like Yashwant Sinha or Kirti Azad