The 'incestuous relationship' between Congress and media
Proximity to power is weakening the professional instincts of the Delhi media, which channels the Congress line too readily.
At the height of the drama last week over the resignation of Law Minister Ashwani Kumar and Railway Minister Pawan Kumar Bansal, the media was abuzz with reports, evidently planted by sections within the Congress, suggesting that the credit for the resignations ought to go to Congress president Sonia Gandhi.
According to these narratives, Prime Minister Manmohan Singh was reluctant to let go of these ministers, and it needed Sonia Gandhi to exert her considerable political influence and dislodge the ministers who were proving a political liability to the Congress.
Many of these media reports were attributed to unidentified "sources" in the Congress, although a parallel, and much tamer, narrative was being trotted out by the official party spokeperson.
Some of these "source-based" reports went to bizarre lengths to weave conspiracy theories about the gongs-on in the Congress. One of the strands, which found much resonance in the mainstream media, was that it was in fact Mamnohan Singh's wife Gursharan Kaur, who was acting on behalf of her politically meek husband and pushing for the retention of Ashwani Kumar and Bansal in the Ministry.
In this narrative, the so-called "Kaur group", led by the Prime Minister's wife, was taking on the "core group" within the Congress that owed its political allegiance to Sonia Gandhi. The suggestion that Gursharan Kaur, who has been scrupulous about avoiding the public space, would engage so blatantly in politicking on her husband's behalf is laughable, of course, but it didn't prevent the media from amplifying it.
Writing in Open magazine, Hartosh Singh Bal expresses wonderment that "an amiable woman who we rarely see in public" and who has been considered apolitical for much of the time that Manmohan Singh has been Prime Minister had been "suddenly transferred into the head of a group more powerful than Opus Dei."
But the story gained legs largely because it was being pushed by a powerful corporate group, and was being amplified by journalists who are considered close to Finance Minister P Chidambaram, notes Bal.
In Bal's reasoning, the fact that such conspiracy theories were being pushed out – and being taken seriously by the media – is the symptom of a malaise that afflicts the "incestuous" relationship between politicians and the media in general. And in particular, between second-rung Congress leaders and a pliant media.
The media gets, well, a bad press from time to time – and often times gets derivisely dismissed as "Paid Media". Bal points to an ecosystem that blurs the lines of propriety that is disquieting.
"As far as some media organisations such as NDTV and Tehelka are concerned, their closeness to the Congress is no secret," he writes. "Barkha Dutt's role in the Radia Tapes did not seem to point to an individual act, but an institutional malaise." That malaise manifests itself in other ways, as for instance when Sanjay Jha, who appears frequently on behalf of the Congres on television talk shows, holds workshops at NDTV (in his capacity as Executive Director of Dale Carnegie Training). Bal points out that in effect Jha holds these workshops for those very people who could be asking him questions on a prime-time evening show.
What happens at the level of individual reporters is even more incestuous, he adds. "Access (to power) requires give-and-take, and several reporters have developed an unhealthy proximity to a number of Congress leaders. In the durbar politics of the party, where it is necessary to strike down potential competitors, the media has played a vital role," he reasons.
When the Radia Tapes scandal blew up in 2010, this incestuous relationship between politicians and journalists – and the clever manipulation of that relationship by corporate lobbyists – was comprehensively exposed. As Siddharth Varadarajan noted at that time, "…we see journalists and editors, who are meant to report and analyse what is going on objectively, offering to become couriers and stenographers and foot soldiers in the war one set of corporate fat cats is waging against another."
The journalists who were liaising with Radia, he argued then, should have exposed her role (and the role of her principal clients) in trying to push for A Raja, who was seen even then as tainted, as Telecom Minister. Instead, they used her as a "source" for covering the DMK – and became complicit in Radia's agenda by carrying messages to the Congress.
"But then," wrote Varadarajan then, "Delhi is a hothouse of power, and proximity to power deadens one's reflexes and weakens one's nerves." What Indian journalism needs, he added, more than anything else today is distance - from both politicians and industrialists.
Even three years later, it appears, that lesson has not been learnt.
Read Hartosh Singh Bal's essay in Open magazine here, and Siddharth Varadarajan's searing op-ed from 2010 here.
Politics
With all leaders who could pull others with them gone, this victory has placed Mamata Banerjee in a safe seat to rule the state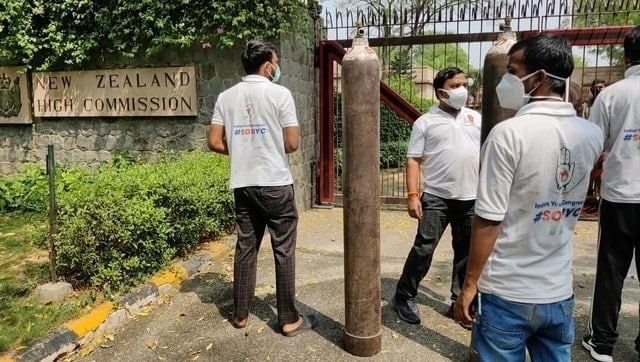 World
Despite the social media fiasco, the high commission did accept the oxygen cylinders from IYC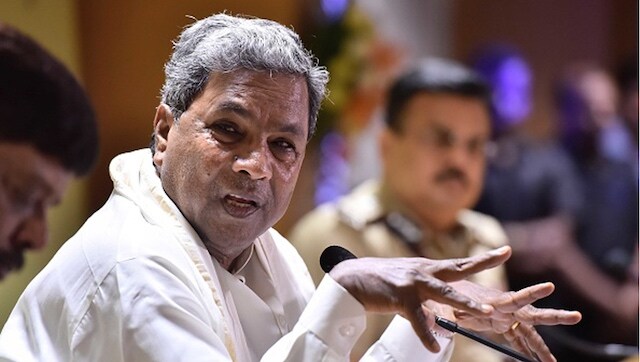 India
State president DK Shivakumar said Rs 10 crore would be contributed by the KPCC fund, Rs 90 crore from Congress MLA/MLC funds