The hidden Kerala link in the murders of RSS, BJP members in Karnataka
The brazenness of these killings could also be attributed to the fact that the RSS and the BJP have a strong base in Karnataka, and such wanton murders can be seen as a brutally effective tactic to discourage those espousing Hindu causes.
"It is forbidden to kill; therefore, all murderers are punished unless they kill in large numbers and to the sound of trumpets."
When Voltaire said these words, little did we anticipate how horribly this would ring true centuries later in Karnataka minus of course the sound of trumpets. The killings never seem to end.
On Sunday, Sunil Dongre, a BJP worker was found murdered in Bidar, the northernmost district of Karnataka. This comes four days after BJP YuvaMorcha leader, J. Ravi was murdered near Mysore on 4 November. Two weeks ago Ravi, RSS worker Rudresh was stabbed to death in broad daylight by goons belonging to a Kerala-based radical Muslim outfit. On that occasion, I had remarked in my Firstpost column that "ever since Siddaramaiah took over as chief minister, Karnataka has increasingly begun to resemble Kerala in this respect: from the murder of (Kodagu VHP member) Kuttappa, to that of cow protection activist Prashant Poojary, to the fatal stabbing of BJP worker Raju, and now of Rudresh, the murders simply don't seem to stop."
This is apart from the suicides and suspicious deaths of senior bureaucrats and police officers that have occurred with alarming frequency under his rule.
As someone who has lived all their life in the state, I'm not exaggerating when I say that lawlessness under the Siddaramaiah government has reached Uttar Pradesh-like proportions. Which proves true the age-old adage that all it requires for evil to flourish is for a few good men to do nothing. The latest instance: even in the face of mounting, massive opposition from all corners of the state — even when the High Court termed the celebration as unnecessary — the Congress government is obstinate about celebrating Tipu 'Jayanthi', the same 'celebration' which resulted in the murder of Kuttappa in Madikeri last year and the communal violence in the district.
But the alarming persistence with which members belonging to mainstream Hindu organizations like the RSS are being butchered gives rise to the suspicion that these are deliberate, targeted murders. Their only crime seems to be the fact that they are associated with Hindu and nationalist causes. But the more disturbing element is what has emerged in the cases of Rudresh and Kuttappa, as also the violence in Kodagu last year on the occasion of Tipu Jayanthi.
This is what eyewitness reports on the Kodagu incident say. A local VHP functionary of Madikeri said "There were around 100 people from VHP, who were silently protesting at Thimmaiah circle. Suddenly a mob came in many vehicles, most of them who came seems to be from Kerala. Police were aware of it. Though VHP workers requested police not to allow people in vehicles, police allowed them. They came from Mangalore road, Virajpet Road and Mysore Road. Rally entered the circle from 3 roads. While coming they simply attacked the innocent protestors whomever they saw. A stone hit Kuttappa and he was deeply injured and died in hospital. Vehicles came from Kerala and there were around two-three thousand people in the rally. Many cars and lorries with KL registration were seen. Some suspect that illegal Bangaldeshi labourers were also made part of the rally. SDPI and PFI workers are suspected behind this attack."
On the other hand, police interrogation of the accused in Rudresh's murder reveals "how they frequently visited Kerala to attend meetings of radical outfits. Police suspect that the accused may have even been trained by members of such outfit. Preliminary investigation has revealed that the accused had gone to Kerala two days after the murder. We believe that the accused might have been trained by an organisation and they often visited camps in an isolated place in Kerala."
This Kerala link behind the repeated murdering spree of members belonging to Hindu organizations — now in Karnataka — is far more crucial than it appears.
In many ways, Kerala continues to remain isolated from the general mind-space of the nation and is mentioned mainly in the context of tourism and its deep Gulf connections. The media too, gives a passing mention even to disturbing events and developments there. Whatever be the reason, Kerala has long since emerged as the premier hub of Jihadism in India for a simple reason: it has had ample time to prepare, train and execute.
Two chilling reports from the Defence Ministry-funded but autonomous Institute for Defence Studies and Analyses (IDSA) outline what the nation is faced vis-a-vis the developments in Kerala. The foundation for jihadists in Kerala was laid in the wake of the post-Babri Masjid demolition and gained gradual foothold in the state and over time expanded across the nation.
Various Islamic outfits like the (banned) SIMI, ISS (Islamic Sevak Sangh), NDF, PDP (People's Democratic Party) and their innumerable reincarnations continue to operate at multiple levels: as schools to indoctrinate, recruit and train Muslim youth in Jihad, as basis to carry out terror attacks and murders like the ones currently occurring in Karnataka, and as respectable fronts to acquire and leverage political power. Consider these incidents from the IDSA reports of 2006 and 2008:
In 1993, the reformist Islamic scholar Maulavi Abul Hassan Chekannur was abducted and murdered by Jihadists.
'Pipe bombs' (nitroglycerine charges in iron tubes) concealed in plastic bags were seized under the Kadalundi Bridge in Malappuram in 1996.
The Coimbatore bomb blasts of 1998 targeted to kill L K Advani was masterminded by Abdul Nasser Madhani who floated the PDP and acquired political power.
The unprovoked and brutal murder of innocent Hindu fishermen in Marad in 2003 was the result of an inflammatory sermon.
C A M Basheer who received training in Pakistan was arrested for the 2003 Mumbai blasts.
The burning of a Tamil Nadu state bus near Kochi in 2005 to "protest" against the incarceration of Madhani.
The gunning down of terrorists by the armed forces in Kashmir in 2008 revealed that at least four of them hailed from Kerala, complete with radical Islamic literature written in Malayalam found on the body of one of them.
The IDSA reports also reveal four key common patterns.
First, the Kerala government's documented apathy and reluctance to take decisive action against the Jihadis thanks to the political clout that parties like PDP wield.
Second, Kerala's "mediocre police force acquainted with only petty crimes and political violence, the kind of extremist tendencies cropping up in the state is a professional challenge it is totally unprepared to tackle," and more worryingly, the "high level of politicisation of the Kerala Police, which has eroded its professional capabilities."
Third, Pakistani infiltration of Kerala's Jihadis. The army discovered that on 10 October 2008, "three more militants, which included two Keralites and one Pakistani national, were killed in another encounter in Kupwara district." Equally, in the same year, the arrest of two Jihadi recruitment agents named Faisal and Jaleel "led to the revelation that over 60-70 youths could have gone to training camps in Kashmir and Pakistan-occupied Kashmir (PoK)."
Fourth, the role of 'hawala' money funneled towards jihadist groups via Kerala's extensive coast and its proximity to the Gulf. In 2006, the Kerala police apprehended an NRI in the Middle East who was sitting on Rs 10,000 crores of 'hawala' money.
When you add all of this to yet another alarming revelation that a surprise raid in 2011 on various prisons in Kerala yielded a haul of 120 satellite phones from which over 3000 calls were made to Pakistan, Afghanistan, and Somalia, a near-complete picture of the deadly situation in Kerala emerges.
It is in background that we must analyze the situation in Karnataka, which shares a border with Kerala. And like in Kerala, the Siddaramaiah government seems reluctant to act decisively against these killings; worse, its apathy only seems to have emboldened the murderers. If the murders of Poojary, Kuttappa, Raju and others occurred with a gap of few months between them, three murders have occurred in a span of two weeks.
The brazenness of these killings could also be attributed to the fact that the RSS and the BJP have a strong base in Karnataka, and such wanton murders can be seen as a brutally effective tactic to discourage those espousing Hindu causes. To put it bluntly, the killers may also be motivated by the fact that, like in Kerala, a weak political leadership with an eye on the vote bank, will not pursue these cases with the rigour they deserve.
As the IDSA report observed way back in 2008, Kerala's emergence as a terror hub was possible only because the political class ignored the warnings repeatedly—warnings over a twenty-year period. And it has now neared a flash-point.
As a sorry footnote to the affair, the Kerala Youth Congress announced that it will also celebrate Tipu Jayanthi in Kerala, taking a leaf directly out of the Karnataka Government's book.
Find latest and upcoming tech gadgets online on Tech2 Gadgets. Get technology news, gadgets reviews & ratings. Popular gadgets including laptop, tablet and mobile specifications, features, prices, comparison.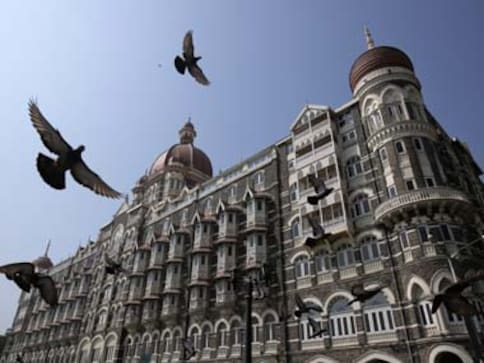 India
As Mumbai grappled with the four-day siege in 2008, many heroes emerged. While some lived to tell the tale, others sacrificed their lives to ensure hundreds were rescued from the horrific shooting and bombings that followed
Lifestyle
One of the biggest concerns when it comes to data on violence against women with disabilities is that we don't have disaggregated data to assist in showing the heightened violence faced by them.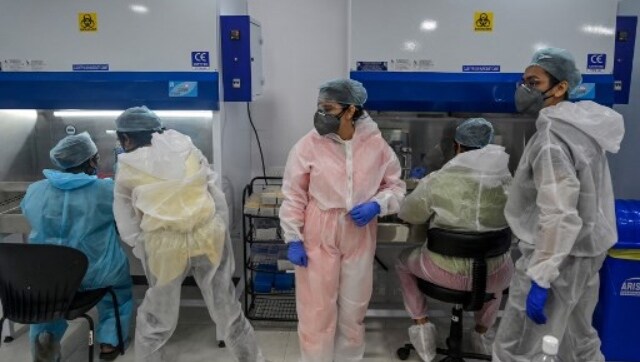 India
While experts say that rapid antigen tests can help countries with out-of-control outbreaks, India's practice of conflating the data from rapid tests and RT-PCR tests risks painting an incomplete picture of its infection rates