The glass ceiling: Its 2016 and women still don't have top positions in academia
In many premier institutions girls outnumber boys. They account for more than 60 per cent of students in several courses of Jawaharlal Nehru University.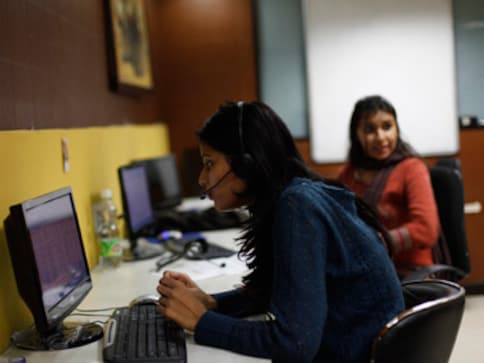 In many premier institutions girls outnumber boys. They account for more than 60 per cent of students in several courses of Jawaharlal Nehru University. Indian Institute of Mass Communication follows a similar pattern. This is more or less the trend in higher education at the national level. Things are looking up in the states too. A Union government study shows that the count of girl students is increasing in southern states of India, whereas in states like Bihar and Jharkhand they have some ground to cover to match the boys.
While more girls are getting educated, only a few of them are making it to the top after getting into professions. Academia is a case in point. Here the data not only surprises, but frightens. A study shows that there are only 13 women vice-chancellors in India, 6 of which are so in women universities. Forty universities are directly under the central government and there are only two women vice-chancellors in these institutions.
If only three percent of all vice-chancellors are women then there ought to be questions raised on the selection process. After talking to various stake holders it emerges that there may be a deep rooted perception among the selectors that women professors lack the administrative capability to run highest seats of learning. Though we don't know for sure, but it can be argued that these positions are mostly political in nature and reaching these positions needs certain manipulative skills which women professors don't seem to possess. There may be gender bias in the composition of the selection committees and that might result in the bias against the women.
According to UGC norms, the eligibility to become vice-chancellor requires at least 10 years of experience as a professor. Data shows that only a few women university teachers reach that level. Despite a good number of women becoming lecturers, very few of them make it as HoDs and deans. In state universities state norms are applied. In some of them administrative services officers are given additional charge of vice-chancellor. But do they do justice to the additional charge?
In central universities vice-chancellors are appointed for five-year tenures. Thus for five years, they are the principal academic and executive officer of the university. Can't a women shoulder this responsibility efficiently? There can be no doubt about a woman's leadership and administrative capabilities.  They have proved to be excellent teachers and outstanding administrators. There must be something in our system that keeps women distant from higher academic posts.
If we look at the data for Indian universities, there are 87,262 male professors and 29,285 women professors. There are 1,24,631 male associate professors whereas only 63,965 women associate professors, almost half in number. At the position of assistant professor there are 5,71,828 men and 3,74,349 women. As the numbers suggest, as we go to the upper rungs of the ladder, we find lesser number of women. What can be done to remove this glass ceiling?
The state of affairs and perception about women's administrative abilities need to change. Vice-chancellor is the highest position in a university, and it also mirrors government's views on women. We need to have a balanced picture.
The recent statement of the HRD minister Smriti Irani in the science congress is also indicative of the same social malady that all family responsibility is dumped on women only. A male academician's only concern is career but women academicians don't have the same luxury as they have to juggle workplace and home. Most of the time the child-rearing responsibility is not shared in equal measure with the husband, as a result of which a woman lags behind in career growth. Our society isn't liberal enough to compensate a woman for the lost time and opportunity. When it comes to research or scientific pursuits, a woman often ends up sacrificing her career.
A welcome step has been taken by the HRD minister recently to encourage women and the differently-abled to pursue research. UGC has relaxed norms allowing students eight years instead of the present six to complete Ph.D and three years instead of two to complete the M.Phil degree. In addition, she has increased maternity, child care leave up to 240 days for women candidates.
As HRD ministry is more sensitive to gender issues now, this seems to be the time some corrective measures will fill the gap at the top level of the academia.
World
Hong Kong has long been a global hub for trade, both legitimate and criminal. Drug syndicates favour using women as mules, believing they are less likely to draw attention from the authorities
India
The TMC, in its official Twitter handle, too raised the issue of women safety referring to the same allegations
Lifestyle
According to nutritionist Simrun Chopra, hormonal imbalance can be due to high oestrogen or low progesterone production. In some cases it can be because of both