The Dummy's Guide for Politicians Watching Porn
Leaders of our nation are clearly in desperate need of guidance on all matters pornographic. Hence in the spirit of public service, we've put together a handy etiquette guide for political dummies.
By Sandip Roy and Lakshmi Chaudhry
First off, here's the Statutory Warning: If you are a politician, watching porn can be injurious to your political health.
If on top of that you belong to a party that loves to get on the moral high horse at the slightest provocation, the injury can be mortal. If you are the minister for Women and Child Welfare, it can be fatal. MCC Patil, Laxman Savadi and Krishna Palemar are all singing the blues now for the little XXX escapade in the legislature yesterday.
But boys will be boys, and if despite knowing all this, the irresistible urge strikes, here, as a public service, is the safer sex guide to watching porn for politicos. Again, please proceed with extreme caution: Slippery road ahead.
Where can I watch porn?
Golden Rule: You must not watch porn in the legislature. You must not watch porn in the legislature. You must not watch porn in the legislature.
If you have any hope of your party standing by you in the event of any embarrassing disclosure, you certainly must not watch porn while a senior member of your party is addressing the august body. The only thing worse is doing the same while sitting next to the law minister at a meeting, as an unfortunate panchayat officer discovered last year.
You must never watch porn in the presence of dozens of television cameras. Holding the cell phone under the table is not an acceptable solution.
Like millions of your less fortunate countrymen, you can indulge that taste for smut in an Internet café. The most preferred venue for watching porn, however, remains the sanctity of your home, preferably in a room with a door that you can shut.
What kind of politics should I avoid if I watch porn?
Golden Rule: No comments on morality, especially the sexual kind.
Remember in the scurrilous media's eyes, the two cardinal sins of politicians are sex and hypocrisy. Mix high moral rhetoric with smut and you run the risk of being doubly damned.
So, for starters, if you must watch porn, try not to go around blaming rape victims for wearing provocative clothes. This will be particularly embarrassing when you're photographed getting off on a video clip of women getting raped.
More generally, anyone with a penchant for naked chicks must avoid making statements such as: "I personally don't favour women wearing provocative clothes and always feel they need to be dignified in whatever they wear." Cease and desist from any comments on what women should wear to work – as for example: "So women work in IT companies and call centres at night, they ought to know how much skin they should cover when they leave for such work places." – when you're in the habit of ogling naked women at your workplace.
On a side note, if you have a weakness for porn, steer clear of certain cabinet portfolios, as for example, Women and Child Development.
What kind of porn can I watch?
Golden Rule: Vanilla is the best flavour.
The kind of porn you can watch is a tricky subject. It will require intense research because the spectrum of porn is vast with many rich sub-genres. However it is safe to say that for a politician, the most vanilla porn, one-on-one hetero sex, preferably with a white woman (known carrier of loose morals), is the safest.
Do not watch anything that features anyone who looks like they could be an Indian woman unless you can claim that you were researching the horrors inflicted on helpless tribal women in the Andamans. This saves you from later making incredible claims such as, "It is a foreign film with Indian-style women. The subtitles were in Urdu."
Do not watch anything that looks like rape especially perpetrated by men in military fatigues. Setting said scene in Iran does nothing to mitigate matters.
Do not watch anything that could be construed as homo. Bisexual is passable as long as it is the two women-one man menage a trois.
Avoid everything with children, horses and dogs. Period.
If I want to share porn with my best ministerial buddy, how should I do it?
Golden Rule: DNOW.
Like most other illegal activities, watching porn is a hallowed private pleasure. You may, in a spirit of brotherly bonding, share it with the Minister of Cooperation. But such largesse is hazardous because you do not want it traced back to your email, certainly not your ministerial email or official phone.
Create a separate login ID at the minimum –MinisterStud69 is acceptable. But most important, clearly title all such emails or MMSes as Do Not Open at Work or by its handy-dandy acronym DNOW. This is an invaluable ministerial courtesy you must extend to your colleagues at all times.
Please also remember not to share any images of your own intimate body parts over MMS or email. Given this is India, an "independent commission" will have to be appointed to verify whether said appendage belongs to you or not.
If despite my best precautions, I am caught watching porn what are acceptable excuses?
Golden Rule: Before you issue any statement to the media, consult a fourteen-year-old boy.
It's just silly – and plain unbelievable – to pretend that your XXX clip was a news story about "an incident in Iran" or educational research into the hazards of "rave parties." Do not try to take cover in the very weak excuse, that at least you were not breaking the rules of the House by talking on the phone. And engineering a power blackout in your home constituency to block the news of being caught in flagrante delicto is just lame.
No one knows better how to wiggle out of porn-related trouble than a fourteen year old. Listen and learn:
One, I don't know how it got there. Blame it on an untraceable stranger: "It must've been that farmer in my district who asked to borrow my phone. I tell you, these people!" Or even better, a disgraced politician: "I just lent my phone to Mr. Yedurappa, sir."
Two, I've been spammed. The SMS said I'd won the lottery when this chee-chee video started to play — and it just wouldn't stop!
Three, I was googled. I was just doing my homework on the Udupi festival like a good boy and searching for 'Rave' – but mistakenly typed 'Rape.' I strongly urge the telecommunications minister to force phone companies to create larger keypads to avoid such tragic mistakes in the future. Or better yet, just ban Google since it poses a clear threat to moral virtue of our great nation.
Finally, dear sirs, remember this is a guide for the average, run-of-the-mill political dummy. Not for colossal idiots who belong to the moral values brigade. Sadly, there's no saving you, Mr Patil.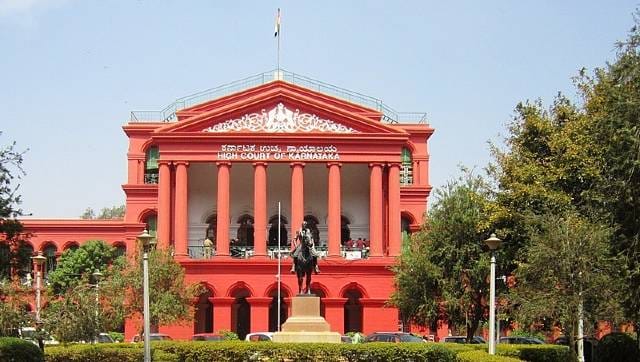 India
The Karnataka government had on Wednesday appointed retired High Court judge Justice BA Patil to probe the alleged oxygen shortage incident without taking prior approval from the court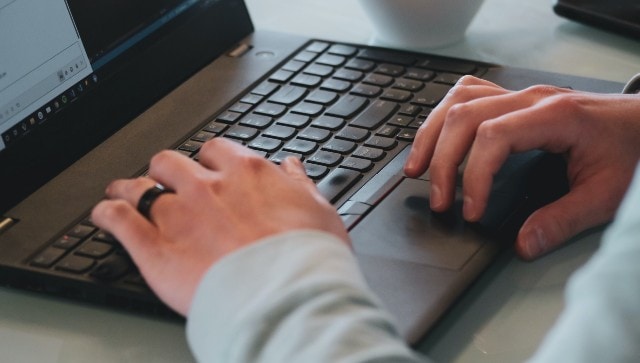 India
Class 11 students will be promoted on the basis of the internal marks. The schools will have to undertake bridge courses once the new session starts.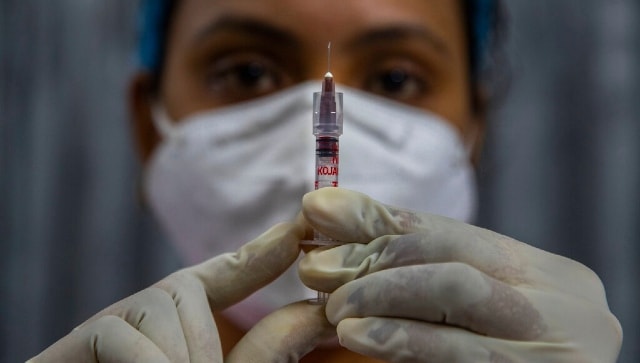 India
The court directed the state government to submit a requisition to the Centre seeking required vaccine doses, during the day itself