The diminishing returns of the Beni factor in Uttar Pradesh
There are some leaders in UP who appear to have a clout that does not have to be seen to be believed. Veteran Samajwadi Party leader Beni Prasad Verma is among this elite class of politicians.
There are some leaders in Uttar Pradesh who appear to have a clout that does not have to be seen to be believed. This clout manifested itself decades ago, and for some reason its aura continues to impress everyone even today. Veteran Samajwadi Party (SP) leader Beni Prasad Verma is among this elite class of politicians. There was a time in the 80s and 90s when he was a strong force in the entire state and was among the core of socialist leaders strongly opposed to Congress politics. In fact, he was among the founding members when Mulayam Singh Yadav launched the Samajwadi Party.
Verma was a minister in Uttar Pradesh for many years, and later successfully contested the Lok Sabha election from Kaiserganj near Barabanki, and became a minister in the Deve Gowda government. He quit the SP and joined the Congress in 2007, won the Lok Sabha election from Gonda, and became a minister in the UPA-I government. As Union minister, he visited UP often and every time made a statement that was talked about for days and weeks. Once, he said price rise needed to be 'celebrated' as this meant farmers would earn more.
The decline in his fortunes began in 2012 when his son Rakesh Verma lost the UP Assembly election, and a couple of years later in 2014, Beni Prasad Verma himself lost the Lok Sabha election from his previous seat.
Since then, he has been sulking in the Congress, making statements that border on the ridiculous. Once, he said that there was a 'plot' in UP Congress against him, and he would tell all, names included, to Rahul Gandhi. In the mean time, his attacks on erstwhile colleague Mulayam Singh Yadav became more strident and often downright uncivil. He once said Mulayam was harbouring terrorists, and on another occasion he made a bitter comment on Mulayam's desire to become prime minister. But he always spared Akhilesh Yadav, saying he had nothing against him. His rivalry with PL Punia, former Congress MP from Barabanki, was well-known and the two would never be together even when a senior leader such as Rahul Gandhi visited the area.
In recent months, however, Beni had been making it well-known that he was unhappy in the Congress. "Suffocated" was the word he used, and his recent meeting with Mulayam was widely seen as a precursor to his homeward journey. It finally happened on 13 May, when his comeback into the SP was announced by Mulayam, in a hurriedly-convened press conference. Everyone present welcomed Beni as a long-lost family member, and senior UP minister Azam Khan said Beni had never really gone out of their hearts.
It is widely believed that apart from the sounds of brotherhood and family bonding, it is the absence of a senior non-Yadav OBC leader in the Samajwadi Party that influenced SP leadership to get Beni back. What hastened the process was the increasing knocks in UP by Nitish Kumar, chief minister of neighbouring Bihar, who is himself a Kurmi leader. Nitish came to UP last month, then on 12 May, and is expected to come again on 15 May, and he is trying to gather support on his promise of total prohibition.
Interestingly, while welcoming Beni into the party, Akhilesh said old friends and "old wine" can never be forgotten. The metaphor is remarkable in view of Nitish Kumar's prohibition plank.
Being a widely popular and strong Kurmi leader in the eastern and north-eastern districts of UP has been Beni's strength, but this strength did not help him win the 2014 Lok Sabha election. It also did not help him get an important position in Congress as far as ticket distribution for 2014, and strategy for 2017 Assembly election is concerned. It also did not help him in breathing easy in the Congress in view of the new dispensation, which draws heavily on political strategist Prashant Kishore's surveys and conclusions. Hence Beni's suffocation.
If the Kurmi factor is indeed to be taken into account, then Nitish as a performer is far more popular than Beni, the has-been. Besides, Beni has, in the past, used such epithets and language for Mulayam that will surely be recalled with glee by SP's rivals during the election campaign. Nitish, on the other hand, has consistently refrained from using such words even though he launched a bitter attack on erstwhile alliance-partner BJP and Prime Minister Narendra Modi.
The need for Beni to get out of Congress was evenly matched by the need of the SP to get a senior OBC leader. The requirements on both sides being similar, Nitish's forays into UP must have made both sides quickly seal the deal. "For the BJP nothing changes, as Beni has always been a critic, but for the SP, it shows the desperation to take on board anyone despite their significance," says Vijay Bahadur Pathak, a senior spokesman of the BJP in UP. A Congress spokesman wishing to remain anonymous says the Congress is a big party and a defection here and there makes no difference.
All these are predictable comments for a predictable situation, what remains unpredictable is the advantage the SP would derive from this homecoming.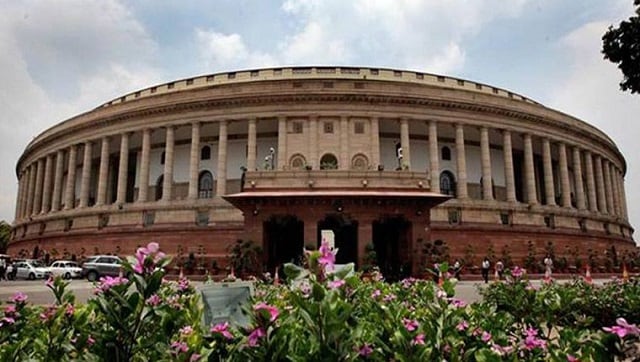 Politics
Meanwhile, the Centre is likely to move a suspension notice against 10 Lok Sabha MPs after they threw papers and tore placards in the House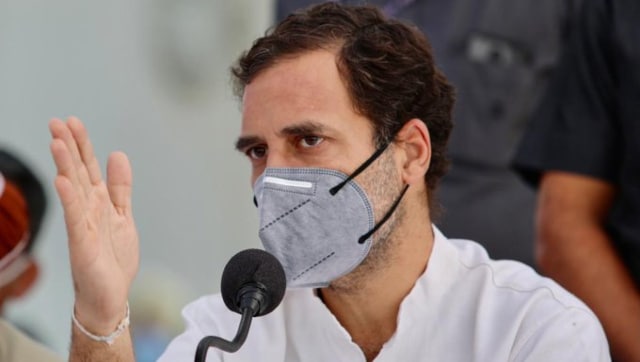 India
The Congress leader had asserted that any phone that he uses are tapped, adding that a Supreme Court-monitored probe should be ordered in the matter
India
Senior BJP leader Ravi Shankar Prasad said the allegations made by the Opposition party were bereft of political propriety and a new low in political discourse