The cowardice of Salman Khurshid: Betraying Snowden, Nehru and India
The Congress regime may be dynastic in continuity but represents a betrayal of the Nehruvian imagination. It's spinelessness is legendary and unprecedented.
India is a peculiar nation. The more efficient we get and more productive we become, the less confident we seem to be. As a third world, non-aligned, developing, just independent nation, we had the confidence to stand up to super-powers. The cold war did not faze our confidence. Krishna Menon and Nehru could speak their minds in the UN. Indira Gandhi could look Kissinger and Nixon in the eye and liberate Bangladesh.
Times have changed. Today we are BRICS nation, a great market economy with a spineless regime. Our government has become an embarrassment to our people. The values we hold as a civilization, as a national movement and as a great democracy is being eroded by the idiocy of state-craft. Watching Salman Khurshid is embarrassing. He acts as if he is still conducting an Oxbridge tutorial while he excuses US spying tactics and refuses asylum to Snowden. We refused asylum to Julian Assange, but in his case, Wikileaks, was at least embarrassing to our government. Snowden, on the other hand, did us the favor of showing us that our sovereignty was being invaded.
So why did the foreign policy establishment behave so autistically on Snowden? Was it a feeling that freedom and dissent were local commodities without global value? Was it fear of UK and USA which can freely offer asylum to dictators and hoodlums while we slink away to be labeled as the only regime to approve of Obama? Did we think we were going to get brownie points for our Boy Scout apathy?
And what if we had given Snowden asylum? If the US had objected, we would have cited similar acts of the US itself. If Ecuador,  Venezuela or Somalia can stand up to US pressure, why does India look so supine?
Or did our government submit because it too is assembling equivalent systems of surveillance to watch our own people? It does not need a John Le Carre to tell us that such systems corrupt an intelligence establishment and a regime, tempting it to use security goals to corrode a democracy. As regimes lose confidence, they turn against their people. National security and surveillance are the real refuge of scoundrels in an internet era.
In the 21st century, India needs a new kind of confidence, a confidence which is reflective, thoughtful and strategic. Its foreign policy has to possess a knowledge which plans for the future, much as the Chinese who strategize in long blocs of time. Khurshid instead behaves like a inept babu hastily hiding documents to cover his tracks. It is little wonder that the US treats China with respect while it repeatedly brushes our government aside.
India ought to have embraced Snowden as an exile without country but with a conscience, but for the spinelessness of the Congress regime that is now almost legendary. It makes one wonder whether this current regime would have given refuge to the Dalai Lama and the Tibetans or stood up for the Bangladeshi fight for independence?
The Supreme Court may have the strength to stand up for the citizens of the country and reprimand a multinational like Novartis, firms like Cipla can defiantly produce life giving medicines, but the current Congress has become an amnesiac, forgetful of its own history. No wonder it is easy for the opposition to appropriate Vivekananda, Sardar Patel and even Nehru, stripping the Congress of its own legacy.
Politicians across the political spectrum, in their speeches and interviews, be it a Sitaram Yechury, Advani, Nitish or Lalu reflect our nationalist legacy, displaying a pride in autonomy that we can no longer associate Manmohan, Rahul, Sonia and their ilk. The Congress regime may be dynastic in continuity but represents a betrayal of the Nehruvian imagination, reduced to a scam tainted regime with an alphabet of corruption proceeding from 2G to 3G.
Shiv Visvanathan is a social science nomad
Find latest and upcoming tech gadgets online on Tech2 Gadgets. Get technology news, gadgets reviews & ratings. Popular gadgets including laptop, tablet and mobile specifications, features, prices, comparison.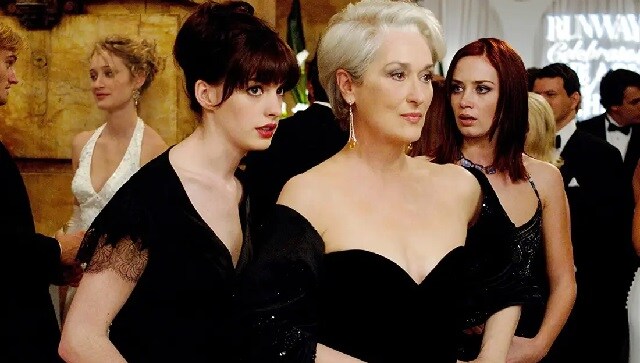 Entertainment
Despite having two women at its centre, The Devil Wears Prada ended up reaffirming and perpetuating harmful gender stereotypes for the most part.
World
When it came to Mother Nature, Trump was not humble, he did not seek national coordination in response to the virus and he did not ground what strategy he had in chemistry, biology and physics, but rather in ideology, politics, markets and an election calendar
World
The decomposing corpses of ideas feed and sustain the toxic cesspool our intellectual and social life has become