The bypoll message: 'Don't make us party to your hate campaign, let us be'
The strongest message from voters in the latest round of bypolls in Uttar Pradesh is this: "Let us be. Don't tinker with the idea of India. Don't impose on us your perverse interpretation of the world around. We don't want to be party to your hate games."
The strongest message from voters in the latest round of bypolls in Uttar Pradesh is this: "Let us be. Don't tinker with the idea of India. Don't impose on us your perverse interpretation of the world around. We don't want to be party to your hate games."
The timing of the message could not have been better. It came at a juncture when fringe Hindutva elements had started running amok across the country with their hate agenda. Had the BJP won handsomely in UP, it could have been accorded them some sort of legitimacy and encouraged them to go reckless.
The first slap delivered, the wider society should ask the Hindutva hounds the logical questions: who are your real target – the Muslims and other minorities or the liberal Hindus who accept the plurality of the country and have no problems with its syncretic tradition?
"…recurrent instances of religious tension fanned by fanaticism and hate speech have shown that the Hindu tradition of tolerance is showing signs of strain. And let me say this frankly — my apprehension is that Hinduism is somehow changing its benign face…," said eminent jurist Fali S Nariman at a lecture on the subject of minorities recently. Nariman feels a few members of the majority community now believe and proudly proclaim that it is because of their faith and belief that Hindus have been put in the driving seat of governance.
He was almost immediately proved correct by the Hindu fanatics active on the social media.
"Moron Nariman does not find anything wrong about Owaisis' hate speech or Kashmiri Muslims' hate speeches. For anti-Hindu Nariman, it's always Hindus who are guilty of communalism. Has Nariman forgotten that it's because of tolerant nature, his community Parsis are thriving in India after being kicked out of Iran by Muslims? If he hates Hindus, he can go back to Iran," said one.
"This guy's is so shameless. He is insulting and blaming Hindus who gave shelter to him and his forefathers when the Muslims has chased the Parsees out of their homes...may be this is how he shows his gratitude. This man should be thrown out of judiciary," went another.
Few had the patience to convincingly counter Nariman's arguments.
That Hinduism is losing it benign face is quite apparent in the activities of Hindutva groups in recent times. An entire election campaign built on 'love jihad'; the demand for the exclusion of Muslims from Garba and other celebration; senior RSS and BJP functionaries openly speaking of India as a Hindu state; even a liberal leader like Maneka Gandhi speaking of 'pink terror' (money from meat exports fuelling terrorism) and several other similar utterances deliberately seeking to scandalize the Muslim community reveal a synchronised effort from the entire Sangh Parivar to push the latter out of the common public space to the margins. This is the usually the first step towards making 'unwanted' people second class citizens.
Festivals like Navratri, Onam, Durga puja, Christmas and Id are religious in origin but in India their celebration has mostly been secular in character, devoid of any communal meanness. In a way these are the celebration of India's spirit of convergence, of unity amid diversity. The efforts to keep communities away from the secular spaces by way of creating suspicion and doubts threaten to destroy that spirit.
It cannot be good for all Indians. Because, as experience in countries where religious extremists have taken over suggest, after the minorities are taken care of the next target is always the liberals within the community. These groups sustain on hate and they need to keep discovering new targets to stay relevant.
The bypoll results have nipped an odious experiment in the bud and delivered the right message. The liberals now need to be assert themselves.
Find latest and upcoming tech gadgets online on Tech2 Gadgets. Get technology news, gadgets reviews & ratings. Popular gadgets including laptop, tablet and mobile specifications, features, prices, comparison.
India
While the police found no evidence of a 'conspiracy', they stated in three out of 14 cases, the accused concealed their identities in order to coax the girls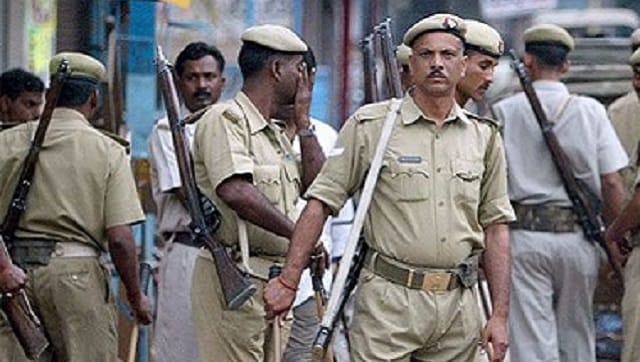 India
The police said that teams have been formed to nab the accused who is absconding while the body of the deceased has been sent for a post-mortem examination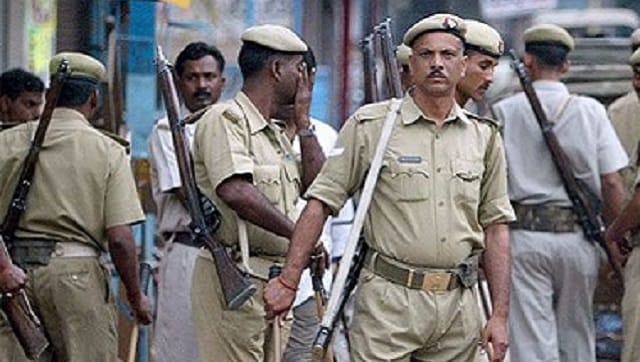 India
On Saturday, Governor Anandiben Patel assented to an ordinance against forcible or fraudulent religious conversions. The law stipulates imprisonment up to 10 years and a maximum fine of Rs 50,000