The Alt-Politics series: The betrayal of AAP's idealisations could decimate the party
When looking at AAP, it must be recalled idealism, however, is dangerous because it is inevitably accompanied by the belief that the end justifies the means
Editor's note: When it was inaugurated in November 2012, the Aam Admi Party symbolised an experiment in audacity; Jacobin radicalism wrapped in a muffler. It windmilled its catapult in the direction of the grand old goliaths of India's political pantheon, signalling its intent to dismantle the prevailing order. Three years later, on 10 February, it succeeded in felling the Philistine giant, seizing 67 of 70 seats in the Delhi legislative Assembly — 32 of which were held by the ruling BJP, and eight by the Congress. In the year that has elapsed since, AAP has pendulated between triumph and failure — some of its shimmer has dulled, and yet it is encrusted with new jewels; the muffler is frayed at the edges, and still it flutters as the pennant for an alternative form of political engagement.
It has lost much of its original flock, while gathering new, unlikely adherents to its scrappy, DIY dogma. The party is marking its anniversary revelries by launching a massive self-congratulatory campaign 'PehlaSaalBemisal (one wonderful year)' to draw attention away from the disappointments, and instead enumerate all that it has achieved. We shouldn't grudge AAP its birthday bash because that's what every party does: glorify its performance on the ground. But when it comes to politics, AAP came in with the promise of a difference, of ringing in an era of alternative politics. AAP has left out that aspect of its promise from its anniversary achievements narrative.  To understand this aspect of the party, and the bearing it has on alternative politics in India, Firstpost has invited writers to assess AAP's performance against its founding principles.
This essay by Sudhir Kakar marks the third part in the series.
By Sudhir Kakar
Except for the psychopaths, most human beings are deeply moral in the sense that there is an unconscious longing for an ideal self that is free of all too human distortions of lust, anger, envy, narcissism and so on that afflict a person's empirical self as he/she experiences it in daily life. Bypassing established institutions, we occasionally witness the rise of social and political movements that are driven by the fervor of moral idealism. Such movements allow us to establish a relationship with our own ideal, moral self. Anna Hazare's movement, the progenitor of AAP, was one such movement. The AAP, and Arvind Kejriwal, are then the inheritors of this particular legacy of moral idealism. Once such a relationship between a movement and our own ideal self is established we will deny or overlook many shortcomings of the leader and the movement since we are loath to let the relationship break. Giving upon the relationship will mean a painful abandonment of our own ideal, moral self and an epic disappointment of hope.
Idealism, however, is dangerous because it is inevitably accompanied by the belief that the end justifies the means. If you are fighting for God, for the oppressed or your moral community, then what matters is the outcome, not the path. Once you feel you have a moral mandate, you care much less for rules and legalities; the quest for "justice" tends to be contemptuous of the notion of fairness. We know that most major atrocities of the last century, and I have no doubt the trend will continue in the present one, were carried out by men believing they were creating utopias or defending their idealized community from attack
Unfortunately, there have been eloquent voices that have defended violence in service of justice. In her Reflections on Violence, the philosopher Hannah Arendt writes "…under certain circumstances violence, which is to act without argument or speech and without reckoning with consequences, is the only possibility of setting the scales of justice right again…In this sense, rage and the violence that sometimes, not always, goes with it belong to the "natural" emotions, and to cure man of them would mean nothing less than to dehumanise or emasculate him." The problem with this position is that such "hot" violence inevitably turns into a "cold" carnage characterised by planning and calculation. Naxalite violence in our country is a good example.
Moreover, violence that begins with a clear purpose acquires a life of its own, fulfilling obscure wishes more than its consciously stated goals. It begins to exercise a dangerous fascination from which also we cannot avert their eyes. We get a glimpse of this fascination in many kinds of collective violence, especially of the revolutionary kind.
No, what we need is a blanket rejection of violence, no matter what the cause. When Gandhiji, in contrast to revolutionaries of the left and right, insisted on the priority of means over ends, he was intuitively aware of the malignant violence inherent in the other position. A moral idealist par excellence, Gandhiji, intuitively recognised the dangers of moral idealism and the violence it can unleash, physical and verbal, when he insisted that idealism be tempered with empathy for the opponent, 'shedding every trace of ill-will for others'.
The dilemma for the AAP is then either to temper the militancy of its idealism or to persist with its moral fervour, which can descend into a chaotic 'permanent revolution' with violent overtones. In both cases, some loss of support will be inevitable. To become like other parties with a moral façade which people see through but still vote for because of reasons other than idealism is not an option. Establishing a connection to one's moral self was AAP's psychological offering and the reason why many, especially among youth, embraced the party. Unlike supporters of other political parties, where the psychological connection to the leaders and the ideology of the party is weak and superficial, where most leaders are affectionately regarded as hypocrites, if not rogues, the connection to AAP and its leadership involved an idealisation that has roots in deeper layers of the psyche. And here lies the danger. The rage unleashed by the loss of connection to one's own moral self and the betrayal of idealisations could decimate the party.
These processes may be slow but they are relentless.
As told to Shishir Tripathi
Sudhir Kakar is is an Indian psychoanalyst and author in the fields of cultural psychology and the psychology of religion
In Part 4: Ajay Singh writes about chasing the mirage of alternative politics. 
Check out the rest of the Alt-Politics series here.
India
The data on acquired properties will also be uploaded on the portal so that the sub-registrars will not have to wait for the NOC and they could check status of the land on their computers
India
India's UN mission should back up statements on religiophobia with concrete action on anti-Hindu, anti-Buddhist hate speech.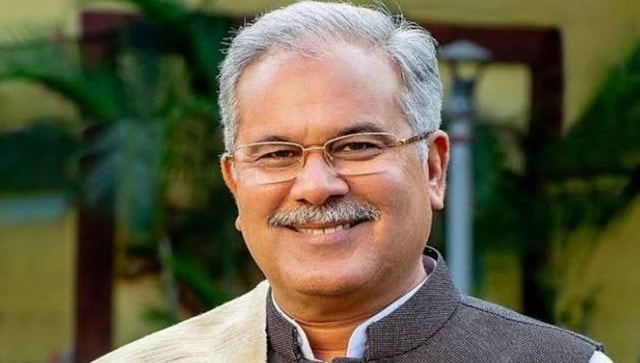 India
Bhupesh Baghel extensively discussed the future action plan of the culture council and sanctioned Rs 4.93 crore