The 1.8 crore question: Is Mamata Banerjee India's most underrated artist?
Move over Dadaism. In Bengal it's the age of Didi-ism. As the CBI probes whether or not someone paid Rs 1.8 crore for Mamata Banerjee's art, the time has come to look at the career of India's most underrated amateur painter.
At a rally in Serampore during the Lok Sabha campaign Narendra Modi mockingly asked Mamata Banerjee "Kya baat hai.. why did (your painting) once sell for Rs 1 crore?"Then he quickly corrected himself to say Rs 1.8 crore.
Mamata has been called many names in her career, ugly sexist ones by CPM politicians. But this slur about her art stung to the quick. Trinamool reacted promptly to say "Butcher of Gujarat says Didi pocketed Rs 1.8 crore by selling one painting of hers. He should prove it or face defamation."
Was it one painting? Or multiple paintings? Sudipta Sen, the disgraced chief of Saradha told reporters, "I didn't buy the Chief Minister's painting." The CBI has questioned the painter Suvaprasanna about the pricing of Mamata's paintings and Trinamool has issued a statement about the artistic career of Mamata Banerjee.
The time has come to take a look at Mamata Banerjee, Painter.
Career Graph
1997 -Mamata Banerjee draws twin flowers or joraphool. It becomes her party's symbol.
2005 – Mamata's first exhibition. Price range Rs 10,000 – 20,000. Proceeds approximately Rs 4 lakh.
Political status: In the 2006 assembly elections TMC won only 29 seats out of 294.
2007 – Mamata's second exhibition in the Indian Museum. Price range Rs 100,000. Proceeds approx Rs 14 lakh. Donated to Nandigram victims.
Political status: Mamata was at the forefront of the Singur and Nandigram agitations to unseat the Left Front.
2011 - Mamata's third exhibition titled 25 Hours in a Day. 95 canvases. Price range Rs 2-3 lakh. Proceeds over 1 crore. However TMC income statement for 2011-2012 states an income of Rs3.939 crore from sales of paintings reports The Telegraph. Organised by JagoBangla. Proceeds given to charity and funding Trinamool Congress candidates for the assembly election.
Political status: On the verge of sweeping the Left Front out of power in Bengal.
2012 – Painting donated by Mamata for Children's Hope India auction bought for Rs 1.39 lakh or $3,000 by Sundaram Tagore Gallery in New York.
2013 – Mamata's fourth exhibition called A Dreamer's Creation. Approximately 250 paintings marked at three price points – Rs 3 lakh, Rs 2 lakh, Rs 1.5 lakh. Proceeds: Over 1 crore. Donated to Chief Minister's relief fund, Governor's relief fund, Indian Institute of Cerebral Palsy (thought TMC claimed it forgot to pay the NGO) and to defray TMC poll expenses in three by-elections.
Mamata's political status: Chief Minister of West Bengal.
Achievement: Few Indian painters can boast such an astonishing rise in value from Rs 10,000 to Rs 3 lakh without any major awards or artistic milestones. This would be the envy of any artist especially one who says "I am not a painter. I am just a commoner, I don't know to paint."
As for the Rs 1.8 crore figure that has now surfaced?
If it was for 1 painting, there are few living Indian painters who can command that price. At a Saffronart auction M F Husain's Holy sold for Rs 2.6 crore, Francis Souza's The Priest sold for Rs 1.6 crore, Jogen Chowdhury broke into the crore club with his Situation X selling for 1.5 crore.
If it was for multiple paintings, at Mamata's current prices the buyer would have had to buy at current rates 60-120 paintings.
The Didi-ist School of Art
Medium: Acrylic and oils on canvas
Favourite themes: "(L)ife in its various shades and colours. This is symbolised by colourful flowers, blossoms, mother and child, fantasy, animals and the rising sun": Mamata Banerjee on Facebook.
"There are no images of suffering masses, this is what Mamata Banerjee does to get away from all that, this is clearly her semi-abstract, cricket-free utopia, her only known self-indulgence besides the occasional fried street snack": Ruchir Joshi, Poriborton.
"Mamata Banerjee's paintings, with the third-eye motif, also reference Hindu religious iconography and quote Jamini Roy in the depiction of the eyes. In being a quote of a quote, her paintings are, therefore, twice removed from the folk tradition": Sumana Roy, Caravan.
Milestones: Banglaar Ma sold for Rs 12 lakh.
Mamata also painted the third eye for the Goddess Durga at the puja organised by the Chetla Agrani Club in 2014. "She did a great job. Later I only touched it up. I can tell you, that many an established artists would panicked at the very thought of doing it first time": Idol maker Sanatan Dinda to IANS.
Mamata has also painted live on stage, probably a first for any Indian politician. Times of India bears enthralled witness:
She first defined an inverted teardrop space at the centre of the canvas which took the form of a became a face with large kohl-lined eyes. She then anointed it with lustrous black hair, nose, lips and a red bindi. She even smeared the parting of her hair with vermillion before draping a yellow sari around her head.
Reviews
"I saw courage and confidence in her work. She may not be Picasso but it's not easy to take an easel and paint and produce a work of art": Suvaprasanna, artist, The Telegraph. Suvaprasanna was chair of Railways' Passengers Amenities Committee when Mamata Banerjee was rail minister. Ran Paribartan Chai campaign against the Left. Chair of West Bengal Heritage Commission.
"Her choice of colour juxtaposition is inimitable. You can compare her to Tagore, who too was an untrained painter. Mamata is able to give some form to her deepest feelings through her landscapes and forms - both animate and inanimate": Jogen Chowdhury, painter. Currently Trinamool nominated MP in Rajya Sabha.
"At first glance, this is the worst kind of amateur daubing, the kind of stuff done by the bored wife of a corporate executive or a high-ranking army officer.... Occasionally, there is even a slash or splodge of pigment that's confident and, god help me, brings to mind various great painters. Howard Hodkin, David Hockney and even Philip Guston picked up from some turpentine ether": Ruchir Joshi, Poriborton.
"Bengal had 3, 051 artists, now I'm happy to know my tribe has gone up to 3, 052…I would like to see how much her works fetch in Chennai or Mumbai": Sunil Das, painter, TOI Crest.
Collections
While Sudipta Sen gets the most press as a supposed mystery buyer, Mamata is in many other notable collections. Confirmed owners of Mamata-art are Harsh Neotia, chairman of Ambuja Neotia, Chandra Kumar Dhanuka, Chairman of Dhunseri, Aditya Agarwal, director of Emami, Mayank Jalan, MD of Keventer, Jagmohan Dalmiya, the president of the Cricket Association of Bengal (CAB), Jay Mehta, co-owner of KKR.
Sachin Tendulkar had a painting of a tree gifted to him after his last match in Eden Gardens though the rose petal shower was cancelled.
Many other proud owners are shy about being identified.
"Not always do you buy because of the painting. Sometimes, it depends on who the artist is": Unnamed real-estate developer The Telegraph.
"On the day of inauguration, she would be extremely polite. She would say, 'Please don't buy the paintings because of me. Buy them only if you like them'": Unnamed industrialist, The Telegraph.
Politics
"Was the money for buying Mamata Banerjee's 'precious art-work' transferred from Saradha owner Sudipta Sen's second wife Piyali Sen's bank account?": CPIM
"Why was this painting sold at such price? What was behind it? It does not seem to me there is a buyer for such expensive painting in all India": Mukhtar Abbas Naqvi, BJP.
"The sale of paintings is an innovative and honest means of raising funds for a political party and for political and social activism. There was and is nothing cloak and dagger about these transactions": Derek O'Brien, Trinamool Congress pointing out Mamata does not personally benefit from the sales.
After visiting a Mamata Banerjee exhibition on the cusp of her election victory Ruchir Joshi wrote in Poriborton:
I can't really tell from these paintings whether the people of Bengal should be worried about a chief minister with a psycho condition or be relieved that their leader has recourse to a calming artistic hobby.
But those were innocent days when a painting was just a painting and Ma Saradha was a saintly woman in white sitting next to Ramakrishna Paramhansa on a calendar in a Bengali home. Painting has always been the last refuge of Bengali kaalchaar known as "culture" to the rest of the world. A Bengali child who could not sing or dance (and alas, they do exist) could at least scribble something in a sit-and-draw competition so as not to be completely "un-kaalchaared". Mountain scenery, village and river, Durga Puja are time-tested and favourite topics of young artists of Bengal.
Mamata Banerjee's art was regarded with some fondness by her citizenry even those dubious about her as a politician. Joshi found it endearing that instead of pretending to be cricket-mad during the World Cup, Mamata occupied herself by painting. Thus it is the unkindest cut of all that among all the shady deals and ghost companies that make up the Saradha scam, it is a painting that has been turned into a symbol of big-ticket corruption.
Mamata Banerjee, has in effect, been stabbed with her own paintbrush.
Find latest and upcoming tech gadgets online on Tech2 Gadgets. Get technology news, gadgets reviews & ratings. Popular gadgets including laptop, tablet and mobile specifications, features, prices, comparison.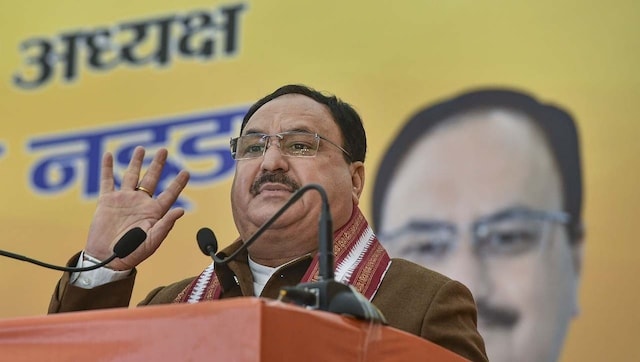 India
The BJP chief will float the Ek Muthi Chawal (fistful of rice) project, under which party workers will collect rice from farmers' homes and brief them about the new farm laws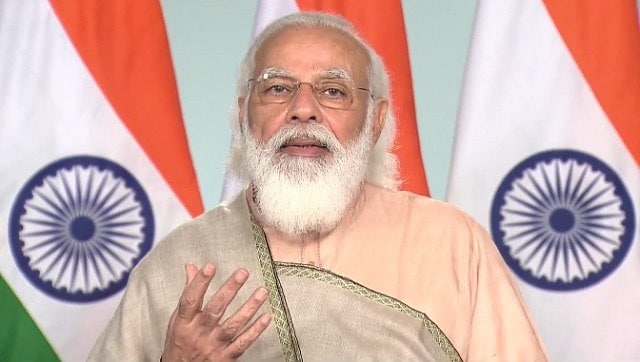 India
PM Modi said that while Makar Sankranti 'reaffirms the importance of respecting mother nature', Pongal showcases the best of Tamil culture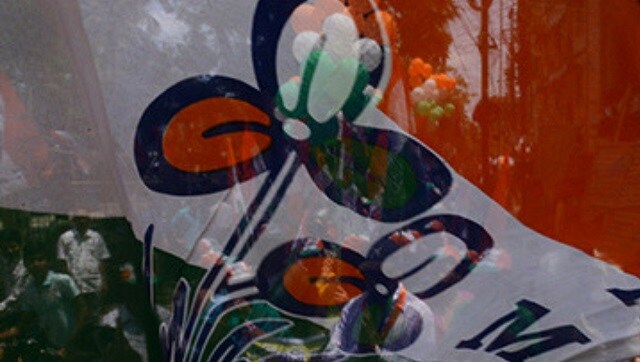 India
The BJP, which has emerged as a potent force in the state, said the TMC's suggestion amounted to admission that it was not in a position to take on the saffron party on its own in the assembly polls in West Bengal due in April-May