Thackeray says MF Husain 'slipped'; Raj begs to differ
Thackeray, who is often eulogised as Hindu Hriday Samrat in Sena posters, maintained that Husain 'slipped' while drawing paintings of Hindu deities. His nephew Raj Thackeray of MNS said that Husain's death should end all controversies
Even as politicians and leaders condoled the death in London of Maqbool Fida Husain, 95, the Thackeray clan in Mumbai had divergent views on India's Picasso.
While Shiv Sena chief Bal Thackeray struck a note of discord, his nephew Raj Thackeray of the Maharashtra Navnirman Sena (MNS) called Husain a "national asset".
Bal Thackeray, who is often eulogised as Hindu Hriday Samrat in Sena posters, maintained that Husain "slipped" while drawing paintings of Hindu deities, but acknowledged that "damage may have been  caused to modern art due to his demise. That's all"
"As an artist, everyone has a domain and Husain handled his modern art with zeal. However, he 'slipped' while drawing paintings of Hindu gods and goddesses," Thackeray said. "May Allah give him peace," he said.
Raj Thackeray, however, took a different line and said all controversies relating to the paintings of Husain should be laid to rest with his demise.
"Husain was a national asset and his contribution to the field of Indian art can never be overlooked. Whatever controversies happened  should be laid to rest with his passing and if his family wishes to bring back the mortal remains home, it should be allowed," Thackeray told reporters.
He said Husain should be accorded appropriate respect. The MNS president, himself a cartoonist like his octogenarian uncle, said Pandharpur-born Husain was deeply associated with Maharashtra where his art blossomed and gained international recognition.
The elder Thackeray's viewpoint was in sharp contrast to the reactions of other political leaders, who remarked sadly about the controversy over his paintings of Hindu godesses.
Condoling the death of the artist, West Bengal Chief Minister Mamata Banerjee described him as "a unique painter whom the world will miss forever".  Banerjee said though Husain courted controversy over some of his paintings, "as an admirer of Husain's paintings, I accord full honour to him. He carved a niche for himself in the minds of common men".
But what we did not know was that Husain too was a major fan of Mamata's work. More on that here.
CPI(M) leader Sitaram Yechury described Husain as one of India's foremost artists and creative personalities who contributed to art to take forward the syncretic civilisation that India is.
"It is tragic that during his last years he was forced to live outside India because of a relentless campaign against him by the communalists. We convey heartfelt condolences to his son and painter Shamshad and other relatives," he said.
PTI
Subscribe to Moneycontrol Pro at ₹499 for the first year. Use code PRO499. Limited period offer. *T&C apply
Politics
Mamata's TMC has pitched this election as a contest between the people of Bengal and 'outsiders'. It doesn't help counter that strategy by relying on national leaders to fight the party's battles.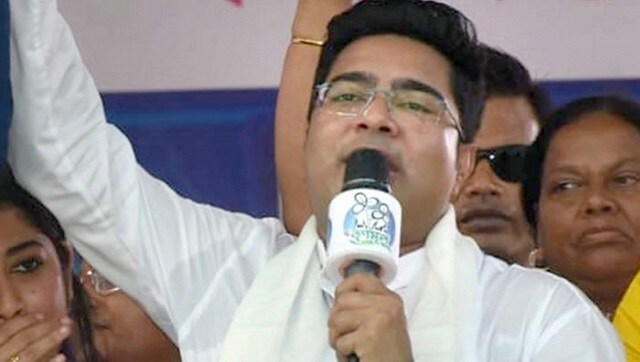 India
West Bengal chief minister Mamata Banerjee visited her nephew Abhishek's residence in Kolkata minutes before the arrival of the CBI team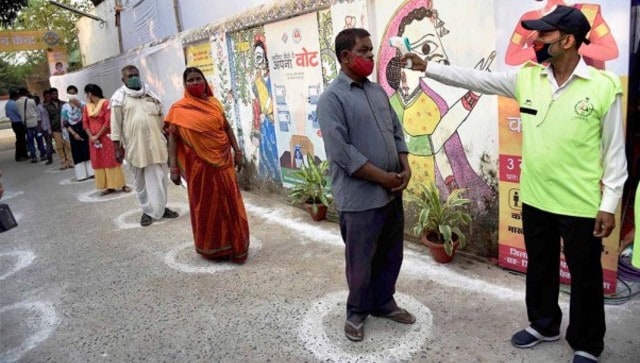 Politics
The voter turnout in Natabari in the previous Assembly election was 89.26 percent