Telecom Minister Manoj Sinha says govt won't stand in way of disruptive technologies
The minister assured that the inconvenience cause by call-drops would be substantially reduced in next four months.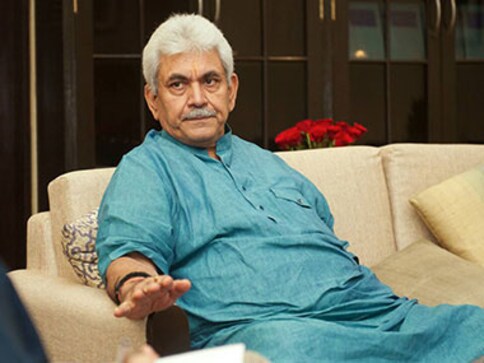 Union Telecommunications Minister Manoj Sinha has said that his ministry would not stand in the way of disruptive technological innovations that benefit customers.
In his first media interview after taking charge of his new portfolio in July, the minister, who also retains the other critical infrastructure portfolio of MoS Railways, said telecommunications is a ministry "related to technology" and so it will never stand in the way of innovations. "It is unthinkable," he said categorically, unless, of course, such technologies compromised national security or were inimical to national interest.
Consumer interest, he said, would be the corner-stone of his ministry's approach to new technologies. Asked about the resistance to disruptive innovations like WhatsApp, Skype or Messenger from telecom service providers, Sinha said it would wrong of the government to deny benefits of technological innovations to consumers.
Asked if he is optimistic about achieving the revenue target of Rs 5.5 lakh crore from the upcoming spectrum auctions in September, the minister said that the negative impression created about the high reserve price would not be a hurdle in attaining his target. I believe that in the auction, spectrum other than 700 MH will be sold well. Spectrum of 700 MH will also attract good bidding. If some people are trying to create a negative atmosphere about the reserve price, they will not succeed. They have to understand that people will get good service only when the service provider has enough spectrum. The finance ministry has set a revenue target for us. I am certain that we will meet that."
He ruled out any change in the reserve price. "If we make any changes now, people will say "khel ho gaya (it is bungled)," he said.
He disabused the cellular operators about the notion that the Telecom Regulatory Authority of India (Trai) was acting in a partisan manner to favour new entrants. "I told them that Trai and the government would act in interest of consumers and there would be no discriminatory behavior in favour or against anyone," he said.
Referring to the government's attempt to bring uniformity in spectrum usage charges (SUC), Sinha said that the government has been talking to cellular operators to align with global practice in the matter. "I do not think that they would have serious objections. Their posturing might be different in the media. But once we move towards uniformity, they will fall in line."
The minister assured that the inconvenience cause by call-drops would be substantially reduced in next four months. He said that the industry would be investing over Rs 20,000 crore to set up new mobile towers and improve technologies along with availability of spectrum to overcome this major deficiency.
Sinha was particularly enthusiastic about the government's ambitious scheme to provide broadband across the country and connect remote villages with interet in order to provide world-class education, information on agriculture, good content and entertainment. "We are committed to do it ourselves even if there is some hesitation on the part of private players," he said when asked if his plan could succeed without participation of private players.
Referring to revival of BSNL and MTNL, Sinha said that his ministry has been working out an action plan to resuscitate both the PSUs and make them efficient and competitive to survive in the sector. "Their existence is healthy for the competition," he said referring to BSNL's renewed efforts to increase landline penetration. ". From August 15, they are going to make landline free on Sundays and provide landline connections at just Rs 49 per month."
Entertainment
Not belonging to the snobs of the entertainment industry, director Vasan Bala doesn't like to differentiate between good cinema or bad cinema, but what he believes in is content that is engaging will reach the audiences.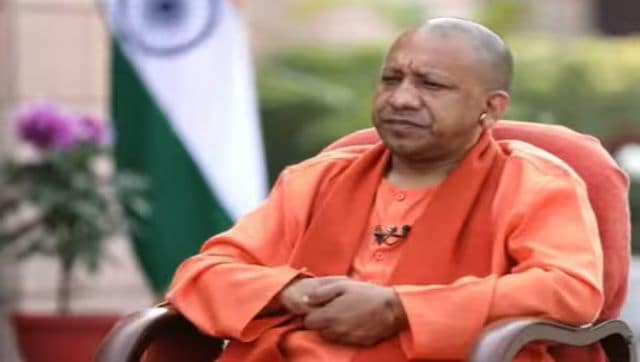 India
In an exclusive interview to News18, UP Chief Minister Yogi Adityanath on Sunday said that despite Covid challenge, the state doubled its GDP and per capita income as it made its development journey under the leadership of Prime Minister Narendra Modi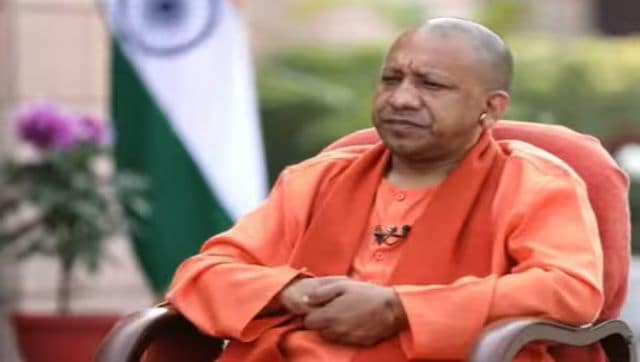 India
Uttar Pradesh Chief Minister Yogi Adityanath on Sunday said that the row over Ramcharitmanas was an attempt to divert the attention of people from the state's development and nothing else