Telangana Vidhan Sabha polls: Rahul Gandhi calls TRS 'B-team of BJP', asks if anyone has heard KCR 'attack' Modi
Campaigning in Telangana's Kosgi, Congress chief Rahul Gandhi dismissed Narendra Modi's comments on Tuesday that TRS and Congress were 'two sides of the same coin'.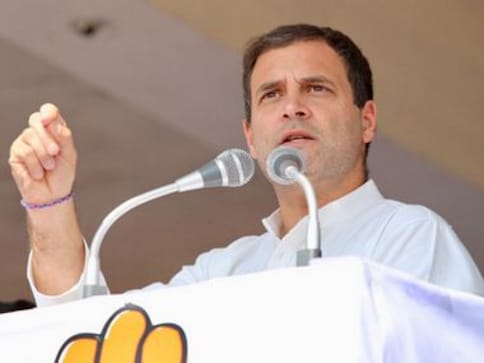 A day after Prime Minister Narendra Modi called Telangana Rashtra Samithi (TRS) supremo and caretaker chief minister K Chandrasekhar Rao an apprentice of Sonia Gandhi, Congress president Rahul Gandhi on Wednesday launched a scathing attack on KCR by calling TRS a 'B team' of the BJP.
"TRS is not Telangana Rashtra Samiti, it is Telangana Rashtriya Sangh Parivar," the Congress president said.
Campaigning in Telangana's Kosgi, the Congress chief dismissed Modi's comments on Tuesday that TRS and Congress were "two sides of the same coin".
He also asked people if they had heard KCR attacking Prime Minister Modi. "Listen to him. He never attacks or criticises Modi," he quipped.
Telangana and Rajasthan are the last two states which will go to polls in the last phase of the election season. While Modi is hitting the campaign trail in Rajasthan, Rahul and Telugu Desam Party (TDP) supremo Chandrababu Naidu shared the election dais, the first time that leaders of the two parties shared the stage, in Telangana's Khammam on Wednesday.
"Chief minister KCR had promised 22 lakh houses but the reality is only 5,000 were built. He also failed to fulfil the promise of land to SC/ST communities. Our coalition government will fulfil these promises," Rahul said.
He also went on to accuse KCR of "imitating PM Modi by creating unemployment", in Telangana, which was carved out of Andhra Pradesh in 2014 and elected KCR as its first chief minister.
"KCR government promised 1 lakh jobs. But how many jobs did he really create? He has only employed his family and stole the future of four crore people. Every person in Telangana has Rs 60,000 debt on them. But KCR's son's income increases by 400 percent," said Rahul, before going on to add, "Five years ago, the people of Telangana had hoped for a new state. You had dreamt of Neellu, Nidhulu, Niyamakaalu. People believed that KCR will fulfil their dreams but this trust was broken by the KCR government."
He further said, "Women are the backbone of Telangana. So the Congress government will provide Rs 1 lakh grant to every Self-Help Groups and Rs 500 crore will be allocated to women entrepreneurs. Our top priority is to create jobs and we will provide Rs 3,000 as unemployment allowance."
Congress, he said, will defeat TRS in Telangana and the BJP in Madhya Pradesh, Chattisgarh, Rajasthan and then in Delhi in the 2019 Lok Sabha elections.
Politics
Senior leaders and members of the Congress Working Committee (CWC) have been carrying out 'PM House ghero' in protest, while party MPs are holding a 'Chalo Rashtrapati Bhavan' from Parliament
Politics
In Delhi, party MPs will hold 'Chalo Rashtrapati Bhavan' from Parliament to register their protest over the issues; CWC members and senior leadership to participate in 'PM House gherao' tomorrow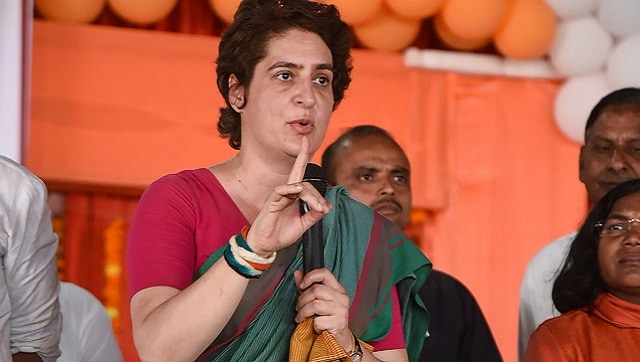 Sports
The Congress general secretary was subsequently put in a vehicle forcibly by police and taken away.