Telangana Vidhan Sabha polls: Osmania University's student politicians in fray, but Congress has ignored this crucial group
Several former and current Osmania University student leaders are in the fray in the Telangana elections, and many of them are going up against bigwigs.
Hyderabad: Osmania University in Hyderabad has nurtured many a political stalwart in its 100-year history. This tradition will transition into this Assembly elections as well, with several former and current student leaders in fray. Many of them are going up against bigwigs like Akbaruddin Owaisi of the All India Majlis-e-Ittehadul Muslimeen (AIMIM), Bharatiya Janata Party (BJP) floor leader and former state unit president Kishan Reddy and Telangana health minister C Laxma Reddy.
The move could be an effort by young leaders to kickstart their political careers the way previous Osmania alumni, including Chief Minister K Chandrashekar Rao, PV Narasimha Rao, C Vidyasagar Rao, N Kiran Kumar Reddy, Jaipal Reddy, Keshav Rao, V Hanumantha Rao, and Muralidhar Rao.
Major political parties in the region have tried their best to mobilise the student community and recruit leaders who played a key role in the Telangana statehood movement. However, only a few were successful in drawing them to mainstream politics — either by giving them an Assembly ticket or by promising a key post in the parties. While some of the student leaders are contesting the elections as independent candidates, several others aligned with smaller parties after being denied tickets by major political outfits. This development reflects how student movements are still integral to state politics in Telangana.
This reporter met some of these student leaders to assess their vision and analyse their poll strategy against senior politicians. Here's what they had to say:
Syed Shahzadi
A former national executive member of the Akhil Bharatiya Vidyarthi Parishad (ABVP) — the student wing of the Rashtriya Swayamsevak Sangh — and an alumna of Osmania University who joined the BJP recently, Syed Shahzadi is pitted against Akbaruddin Owaisi from the Chandrayan Gutta Assembly constituency, which the AIMIM leader has claimed for four consecutive terms since 1999.
"People living in this area are flooded with problems that were neglected by the legislators in power for decades. The leaders who claim to be the representatives of the minority community have not done anything for the community or the constituency," Shahzadi said, blaming Owaisi for neglecting the youth and not carrying out developmental works in the Old City.
Stressing the need for women's empowerment, education and skill development, the novice contender also promised to create educational institutes for women and skill development centers if voted to power. She also blamed the sitting MLA for failing to bring metro services and banking facilities to the constituency.
Accusing the AIMIM of believing in divisive politics by creating differences along the lines of caste, creed and religion, Shahzadi said her party believed in the development of all.
Nijjana Ramesh
A research scholar who leads a Joint Action Committee at Osmania University, Nijjana Ramesh was picked by the Telangana Jana Samithi (TJS) to contest from Amberpet against three-time BJP legislator Kishan Reddy, who won the last election by a whopping 60,000 votes.
Citing how his mentor and TJS founder M Kodandaram allotted two seats to university students despite having only a few seats from the alliance, Ramesh said he would take the opportunity to use his 14 years of experience in student politics and be the voice of the student community and unemployed youth of the state.
"The youth should be empowered as they have the zeal to rise for a good cause. We proved it during the statehood movement," Ramesh said, adding that welfare schemes should reach the downtrodden and they should be able to enjoy the fruits of development. "Students and youth across the state are looking towards Kodandaram, and I'm sure they will vote for the people's alliance."
Kongala Pandu
A student leader from Osmania University, Kongala Pandu filed his nomination on a Samajwadi Party ticket and will take on state health minister Dr Laxma Reddy, who is the incumbent candidate from the Jadcherla Assembly constituency. He had won the seat in 2014 as well as in 2004.
"All major political parties are neglecting our university students and their leaders who were instrumental in the Telangana statehood movement. So many of us chose smaller parties like the Samajwadi Party, Bahujan Samaj Party (BSP) and the Bahujan Left Front, or are contesting as independent candidates. We want to prove that elections can be fought without corrupt practices, and I'm sure we will win with our sincere efforts," he said.
"My opponents may be powerful candidates, but my local support in Jadcherla will help me win the elections," Pandu declared confidently, adding that the present legislator was neglecting problems such as industrial pollution, erratic supply of drinking water and irrigation woes. He vowed that if voted to power, he would work to resolve these issues.
Anji Yadav
Anji Yadav, a Backward Classes leader at Osmania, chose the Kodad Assembly segment to make his political debut against sitting MLA N Padmavathi Reddy, wife of Telangana Congress president N Uttam Kumar Reddy. He is contesting the polls as an independent candidate.
"The leaders governing the constituency are not as powerful as presented in the media. It is just a perception. None of them were seen in the Telangana statehood agitation. I had participated in that cause and was even sent to jail for it," he said.
He also accused the incumbent legislator from Kodad of neglecting the Backward Classes community and not visiting many villages during her five-year term. "So I decided to be the voice of Backward Classes community, which has been neglected over the years, and I'm sure that people will vote for me... The public has also realised that though the Backward Classes constitute over 50 percent of the total population, they are still kept away from political power."
Furthermore, Yadav urged youngsters to enter politics. "The old leaders of age-old parties are not giving enough chances to young students. This is the reason I'm contesting this election as an independent," he said, adding that his candidature got a positive response from all sections of people in Kodad constituency.
J Kalyan Nayak
J Kalyan Nayak, the current vice-president of the Bharatiya Janata Yuva Morcha (BJYM) Telangana, chose Devarakonda constituency for his entry into mainstream politics. He is a research scholar in the Department of Political Science as well as the chairman of the Unemployed Youth Joint Action Committee at Osmania University.
"Since students across the state are facing unemployment issues, they will play a key role in the upcoming Assembly polls and vote for student leaders like me who can stand up for them and resolve their issues," Nayak said.
He added that present day politics is "flooded with corrupt practices, where most political leaders focus on the growth of their individual assets and neglect the public". "People of constituency are waiting for a leader who is well-educated and aware of the problems they face. Devarakonda is a tribal-dominated area, and I chose this constituency to serve the people who have been neglected for ages."
Nayak also claimed that the constituents were migrating to other places due to unemployment and fluoride contamination.
Where are the Congress student leaders?
Several prominent faces like M Krishank, Daruvu Yellana, Bala Laxmi, Manavatha Roy and Durgam Bhasker — who had all played a key role in the Telangana statehood agitation — were denied Congress tickets. While expressing their dissatisfaction with the decision, the student leaders maintained that they will still campaign for the party if asked to as they were not like seasoned politicians who change their political affiliations overnight.
"Some state leaders in the Congress do not recognise the value and respect that Osmania University student leaders have in public. People who have previously lost elections twice or thrice are being recommended because they are close to these leaders," Yellana claimed, adding that the party also cited its financial status and the unwillingness of local leaders as reasons behind student leaders being denied tickets.
Bhasker alleged that the present state and district leaders in Telangana see student leaders "as a threat to their positions". "They only need puppets who act according to their wishes. We are not demanding tickets without putting in any efforts. We have been in the battlefield since the Telangana movement," he said.
"As Dr BR Ambedkar said, political power is the master key. We thought a political party would provide us with a common platform where we can raise our voices and chose the Congress as it gave us our state. But denying us tickets has sent a negative message in the student community," Bhasker pointed out.
Laxmi, another student leader at Osmania University, said the Congress should have fielded at least a few student leaders to convey a message that the Grand Old Party stood with the community. "Although denied tickets, we are ready to campaign for the party if called upon," Laxmi added.
Roy said that the welfare of Telangana and providing employment opportunities to the youth were "more important than my candidature". Noting that the party had given a chance to former student leaders of Osmania University such as Addanki Dayakar, Dr Sravan Dasoju and Medipally Satyam, he said, "We had participated in the Telangana movement not for our individual benefits but for the welfare of the people, which is priority, and for that, the Mahakutami — the Grand Alliance of the Congress, Telugu Desam Party, Communist Party of India and TJS —has to come to power, and we all will work for it."
The author is a freelance writer and a member of 101Reporters.com
Politics
Union Minister G Kishan Reddy said that Telangana Chief Minister K Chandrasekhar Rao is worried and wanted to make his son the CM and he is therefore, making false allegations against PM Modi
India
Equipped with state of the art gadgets and a data centre, the building is the latest landmark in the city. Built at a cost of Rs 600 crore, the building houses it all - from the city police commissionerate to data collection centre. It also has yoga centre, museum, war room, auditorium and more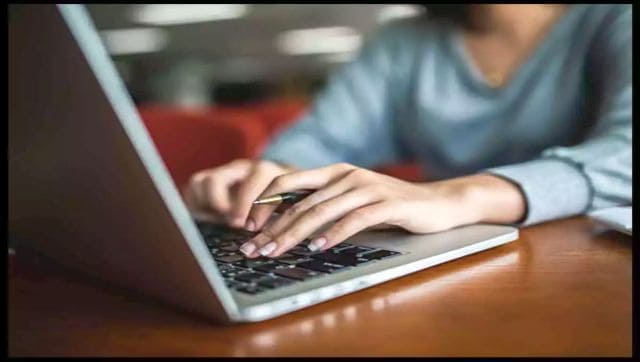 Education
In case students are not able to log on to the official web portal, the TS ECET Results have also been released on third-party websites like manabadi.co.in and schools9.com