Telangana Election Results: KCR perfectly timed his second coming; Rythu Bandhu scheme, Mahakutami shortcomings helped TRS
The campaign by BJP's who's-who including Narendra Modi, Amit Shah and Yogi Adityanath made little impact.
Somewhere between anti-incumbency and pro-incumbency comes something else. That's called 'giving another chance' to the incumbent. And that's what Telangana chief minister K Chandrasekhar Rao (KCR) got in the latest Assembly election: a second chance to rule the new state.
Pro- and anti-incumbency played their roles—obviously the former much more than the latter—but voters primarily gave KCR and his Telangana Rashtra Samithi (TRS) another term in gratitude for the good work he has done and in anticipation of better work in the next five years. This turned into a wave that nobody including KCR himself saw coming, despite his pre-poll public proclamations on having a cakewalk.
Nobody can be blamed for not predicting KCR's landslide. Election victories or defeats are often predicted, but waves rarely are. Neither journalists, who are not trained to accurately assess the pulse of the people, nor professional psephologists with inappropriate samples are capable of spotting a wave when there is one.
The AAP victory in Delhi in 2015 and BJP's stunning walkover in Uttar Pradesh in 2017 are just two examples. In Telangana's case, some predicted a victory for TRS and some saw an imminent end to the party's rule, but when the chips were down, the count was overwhelmingly high for the ruling party.
Against the 34 percent popular vote TRS polled in the 2014 election, it received 46.9 percent (initial estimates) this time. If the wave swept TRS to an unexpectedly huge victory, giving the party a stupendous three-fourths majority in the 119-member assembly, the rivals fell by the wayside like electric poles in a cyclone.
Party tally in Telangana
Party
2014 Assembly Election
2018 Assembly Election
Seats
Vote share %
Seats
Vote share %

(initial estimates)

TRS
63
34
88
46.9
Congress
21
25
19
28.4
Telugu Desam
15
14.5
2
3.5
BJP
5
7
1
7
AIMIM
7
3.7
7
2.7
YSRCP
3
3.4
-
-
TDP votes shift to KCR
The vote share of Congress rose marginally from 25 percent in 2014 to 28.4 percent now (see table above), but its seat tally came down by two to 19. TDP's vote share fell sharply with many of those who supported it in 2014 presumably shifting to TRS now, according to field reports. The Andhra settlers who voted for YSR Congress Party led by Jaganmohan Reddy last time too may have voted for TRS now. Many important alliance leaders were trounced or won by a whisker, while TRS candidates won with enviable margins.
The campaign by BJP's who's-who including Narendra Modi, Amit Shah and Yogi Adityanath made little impact. The scale of KCR's victory has made pointless any debate over whether BJP would divide the anti-incumbency vote in his favour. The BJP must now be content with just one Assembly seat instead of the five it won last time, though the Muslim rabble-rousing outfit All India Majlis-E-Ittehadul Muslimeen (AIMIM) retained its strength at seven seats.
How KCR won
Voters gave KCR a second chance in a big way because they saw if they voted for him and doom if they backed for the alliance. Despite the plethora of populist schemes and development activities that KCR undertook, vast sections of Telangana's people were disenchanted, but this was a risk associated with fighting elections with freebies. Free doles make those benefitting from it happy, leaving those left out fuming, though KCR tried to ensure that every family profited from "at least three schemes". It's never easy to satisfy huge populations.
One problem was that KCR promised too much and didn't deliver all of it, which made many people see his performance as a glass half-empty instead of a glass half-full.
For instance, though the promise of providing drinking water to every household was largely successful, his promise to provide 550-sqare-feet two-bedroom houses fell far short of expectations. Of the 2.5 lakh houses, fewer than 20,000 homes were allotted, though another lakh or so are still under construction. The scheme to provide free 24-hour electricity worked, but the farm loan waiver was only partially implemented. Though supplying sheep to shepherds was more or less a success, insurance for farmers is still to take off.
Novel scheme for farmers
But the most novel scheme is the well thought-out Rythu Bandhu, under which farmers get Rs 8,000 per acre for two crops a year. This is a surer way of ensuring that farmers have some money in hands than subsidising crops and promising MSP (minimum support prices). For every unfulfilled or partially fulfilled promise by KCR, there is a scheme that has already helped some people. And voters see in him a man who, if re-elected, will make good his unkept promises.
What clinched the Telangana verdict was a positive vote by nearly half the voters. This is what is different about KCR's victory at a time when negative voting against the incumbent is almost the norm in democracies worldwide, as is evident even in Rajasthan, Chhattisgarh, Mizoram and to some extent Madhya Pradesh in the current round of Assembly elections. In KCR's case, the positive vote for him was only doubled by the negative vote against his rivals.
Despite publicly exuding confidence that Mahakutami was no threat, KCR was clearly rattled by it. Before the alliance took shape, he saw his re-election as a one-way fight that was a mere formality, a confidence that had in the first place prompted him to go in for Assembly's dissolution nine months before its term ended. In the end, the fight did become almost a one-way affair, only because a large section of voters saw it as an alliance that is downright opportunistic, dishonest and, to use a cliché of the season, unholy.
The idea of Naidu, whose TDP had been founded in 1982 to fight Congress, allying with that very same party didn't go down with people. They also saw Congress leaders as no more than crocodiles who shed tears to lament KCR's alleged non-performance. The campaign of Congress that it was the UPA 2 government led by it which had met the demand for the formation of separate Telangana state out of Andhra Pradesh in 2014 worked even less than it did in the last election. The people of Telangana are smart enough to know that the bifurcation of Andhra Pradesh and formation of the new state was part the Congress' own electoral machinations.
Sonia's mother-child yarn
When Sonia Gandhi suddenly remembered that Telangana was her "child" she was applauded by hired crowd at her rally, but voters saw it as a maudlin melodrama that would have been fit for cheap roadside comedies if it wasn't so blatantly fake. KCR could have saved himself the trouble of painting Naidu as the villain of Telangana who had opposed the formation of the new state and of castigating Congress for motivated bifurcation of the state.
Voter choices are rarely determined by a single factor, and Telangana sub-nationalism was bound to play its role in the election. Yet it's difficult to imagine that Telangana pride alone turned the poll into an easy victory for TRS. That's simply because even in the flush of emotions over the birth of the new state in 2014, both Congress and TDP did better in the last election than in the current one.
The backing KCR received even in areas where large numbers of Andhra-origin people live too goes to confirm that it was his government's past performance and expectations from it in future that became the single most significant contributor to his victory. Telangana now presents a new model of politics and development for India.
The Left-inspired Kerala model of development was once an exemplary role model which has been reduced into nothing more than mindless populism in that state by successive governments run by fronts led by Congress and the CPM.
But if you want to see some method in the madness of competitive populism, welcome to Telangana.
The author tweets @sprasadindia
Find latest and upcoming tech gadgets online on Tech2 Gadgets. Get technology news, gadgets reviews & ratings. Popular gadgets including laptop, tablet and mobile specifications, features, prices, comparison.
India
The Cabinet expansion in the state has been on the cards for over a year now, but it has been delayed for various reasons, which has given rise to discontent among some ministerial aspirants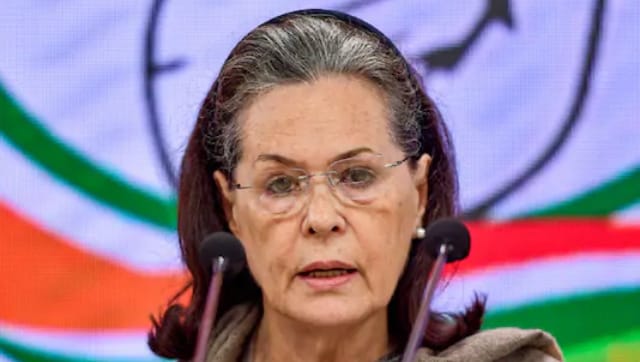 India
Congress leader Randeep Surjewala also demanded that the Centre rolls back the fuel price hike and help the "common people" by reducing the taxes on fuel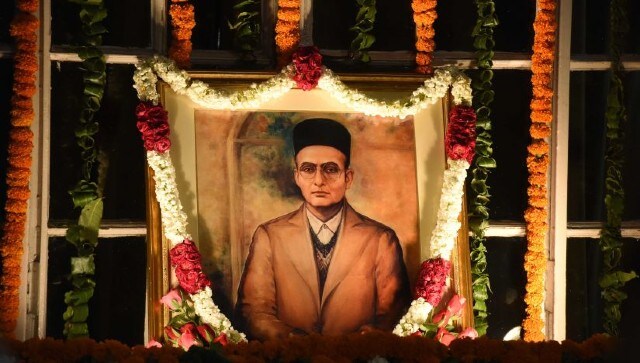 Politics
Deepak Singh said Savarkar's photo is an insult to all freedom fighters who continued to bear torture and kept fighting for Independence